Semi-Annual Medical Device and Diagnostic Sales Training and Development Conference
October 1-2, 2020 | San Diego, CA | Virtual Event
December 10-11, 2020 | Charlotte, NC
SPONSORS

Founded in 1977, The Brooks Group is an award-winning B2B sales training company focused on providing clients with practical, straightforward solutions to improve and maintain overall sales effectiveness. Comprehensive sales assessments are used to optimize sales hiring, and sales and sales management training programs are customized to meet an organization's specific needs.
The Brooks Group's coaching methodology ties together live coaching by an SME, peer accountability, gamification, management participation, and on-the-job application of concepts to guarantee learners have the tools needed to apply concepts quickly and permanently to get stakeholders the results they're seeking.

Vantage Point Performance is the leading sales management training and development company in the world. Based on the groundbreaking research in our best-selling book, Cracking the Sales Management Code, we are redefining sales management by deploying simple but powerful frameworks that finally put sales managers in control of their sales forces' performance. We have been particularly successful in partnering with large global corporations, where we replace stale coaching models with a powerful sales management methodology. We simplify sales managers' lives and empower them to lead by providing intuitive, straight-forward insight into the levers and pulleys that actually drive sales performance.

Bigtincan helps sales and service teams increase win rates and customer satisfaction. The company's mobile, AI-powered sales enablement automation platform features the industry's premier user experience that empowers reps to more effectively engage with customers and prospects and encourages team-wide adoption. In addition to seven of the Fortune 10 companies, leading brands including AT&T, ThermoFisher, Merck, ANZ Bank and others rely on Bigtincan to enhance sales productivity at every customer interaction. With global sales and marketing headquartered in Boston, Bigtincan also has offices across EMEA, Australia and Asia.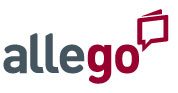 Allego's modern sales learning and coaching platform ensures that reps have the skills and timely knowledge to make the most of each selling situation. Instead of traditional onboarding and sales training marathons–which are rapidly outdated and quickly forgotten– sales enablement and training teams use Allego to deliver the fresh, bite-sized learning that reps need to close deals in today's dynamic business environment. Content is personalized for individual sellers as well as their selling situations, and mastered through reinforcement, on-the-job coaching, and peer collaboration. Nearly 100,000 professionals use Allego to onboard faster, deliver consistent messaging, rapidly adopt best practices, coach and practice more frequently, and collaborate more effectively.

MindTickle is the most comprehensive sales readiness platform for companies looking to improve commercial effectiveness. Global enterprises use MindTickle to equip their sales force with the right message, upskill field teams and establish a cadence of progressive field coaching. Tailored to meet all sales training and enablement requirements, MindTickle is modern, engaging, scalable and mobile-enabled. To know more, visit www.mindtickle.com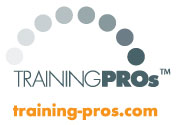 TrainingPros works closely with L&D departments of large organizations to identify, attract, and onboard contract employees for specific training needs. Our talent pool of more than 8,000 consultants includes instructional designers, eLearning developers, instructors and facilitators, training coordinators, and project managers. Our relationship managers are local and experts in the field of learning and development. They know our consultants personally and are adept at working with our clients to identify the right talent. Our Onboarding for Success methodology facilitates a smooth process for identifying, onboarding, and supporting talent that TrainingPros provides to our clients and ensures successful engagements for all.

Eagle Productivity Solutions: Train. Adopt. Sustain.
30+ Years. 40+ Countries. 20+ Languages. 200+ Platforms.
Eagle Productivity Solutions delivers measurable, high-adoption training results to life sciences companies, offering scalable solutions in multiple modalities.
As a subsidiary of NIIT (one of the world's largest training companies) Eagle takes learning to an even deeper level by giving our clients access to our proven methodology, hundreds of professionally certified trainers and a full studio production house offering video, animation, VR/AR, and gamification services and, by partnering with our clients to create custom training programs that are built for specific needs, Eagle helps drive behavior change, turn insight into action, and ensure the highest return on investments in technology.
Learn how more than a million people have learned to do more with Eagle.

Brainshark sales readiness software equips businesses with the training, coaching and content needed to prepare salespeople when, where and how they work.
With Brainshark, companies can: enable sales teams with on-demand training that accelerates onboarding and keeps reps up-to-speed; validate readiness with sales coaching and practice that ensures reps master your message; and empower sales organizations with rich, dynamic content that can be created quickly, updated easily, and accessed anywhere.
Thousands of companies – including more than half of the Fortune 100 – rely on Brainshark to identify and close performance gaps, and get better results from their sales enablement initiatives.

Scrimmage empowers users with our award-winning, modern Mobile Learning & Training solution for all devices via a native app, or weblink. With over 625M dynamic interactions, 6.5M Tests Taken, 4M Games Played and 900M analytic events to date, the platform is developed as a learner-first, mobile-first experience. 
Our ecosystem facilitates training, supports product knowledge, generates effective onboarding, drives sales performance, identifies skills gaps, plus inspires fun team-building. We work closely with our clients (from Fortune 100 companies to SMBs) to develop a highly-intuitive, responsive, scalable and secure platform that makes it the perfect solution for every generation in your workforce.
Contact: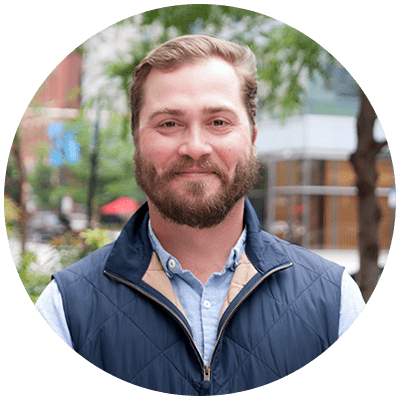 Aaron Van Dyke, Operations Director, Life Science
Q1 Productions
+1 (312) 955-0825
avandyke@q1productions.com