12th Annual Medical Device and Diagnostic Sales Training and Development Conference
February 26-27, 2019 | Charlotte, NC
Download Agenda
Register Now
SPONSORS
Allego's modern sales learning and coaching platform ensures that reps have the skills and timely knowledge to make the most of each selling situation. Instead of traditional onboarding and sales training marathons–which are rapidly outdated and quickly forgotten– sales enablement and training teams use Allego to deliver the fresh, bite-sized learning that reps need to close deals in today's dynamic business environment. Content is personalized for individual sellers as well as their selling situations, and mastered through reinforcement, on-the-job coaching, and peer collaboration. Nearly 100,000 professionals use Allego to onboard faster, deliver consistent messaging, rapidly adopt best practices, coach and practice more frequently, and collaborate more effectively.

Vantage Point Performance is the leading sales management training and development company in the world. Based on the groundbreaking research in our best-selling book, Cracking the Sales Management Code, we are redefining sales management by deploying simple but powerful frameworks that finally put sales managers in control of their sales forces' performance. We have been particularly successful in partnering with large global corporations, where we replace stale coaching models with a powerful sales management methodology. We simplify sales managers' lives and empower them to lead by providing intuitive, straight-forward insight into the levers and pulleys that actually drive sales performance.

NXLevel Solutions designs and develops eLearning courseware, microlearning, mobile applications, workshops, and interactive programs that maximize learning retention and improve on-the-job performance. The company focuses exclusively on the life sciences industry and its areas of expertise include sales training; compliance; systems training; and medical affairs. As advocates for the continuous learning approach to training development, NXLevel Solutions combines unmatched experience in instructional design and content development with cutting-edge technology to build and deliver impactful training across each learner's timeline.

MindTickle is the most comprehensive sales readiness platform for companies looking to improve commercial effectiveness. Global enterprises use MindTickle to equip their sales force with the right message, upskill field teams and establish a cadence of progressive field coaching. Tailored to meet all sales training and enablement requirements, MindTickle is modern, engaging, scalable and mobile-enabled. To know more, visit www.mindtickle.com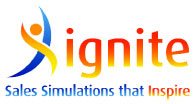 Who is Ignite Selling
With over 80 years of industry experience, Ignite Selling is the premier content and capstone simulation company in the sales performance-improvement industry. Ignite emphasizes five (5) primary practice areas:
Strategic Sales Simulations
Sales Execution Simulations
Competitive Capstone Simulations
Strategic and Tactical Coaching
National Sales Meeting Content
Ignite Selling's programs encourage critical thinking and peer-to-peer learning in a highly collaborative environment. By eliminating PowerPoint and flipcharts, our unique client designs utilize Interactive Learning Maps to engage participants, both kinesthetically and visually. Utilizing this methodology, Ignite elevates our participants strategic planning and critical thinking to a higher level of engagement, skill application and adoption.

Jigsaw Interactive is a virtual training platform that optimizes learning through the use of our patented multi-dimensional engagement tools. Jigsaw is for companies with dispersed teams who are looking for a better solution to their training needs. Jigsaw can help improve performance and productivity that directly impacts your revenue goals. Jigsaw's analytics offer critical details about engagement and results.
Jigsaw Interactive also provides the ability for companies to collaborate live with their dispersed teams in a virtual environment. With Jigsaw's option to build persistent rooms, companies can hold live virtual sessions regularly without rebuilding or resending links to meetings.

Brainshark sales readiness software equips businesses with the training, coaching and content needed to prepare salespeople when, where and how they work.
With Brainshark, companies can: enable sales teams with on-demand training that accelerates onboarding and keeps reps up-to-speed; validate readiness with sales coaching and practice that ensures reps master your message; and empower sales organizations with rich, dynamic content that can be created quickly, updated easily, and accessed anywhere.
Thousands of companies – including more than half of the Fortune 100 – rely on Brainshark to identify and close performance gaps, and get better results from their sales enablement initiatives.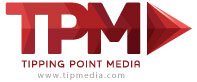 For over 14 years, Tipping Point Media (TPM), has developed award winning (60 awards in 2016-17), technically advanced, creatively engaging, and ROEI (return on educational investment) solutions in the Life Science industry. We are committed to innovation, quality, engagement, positive experiences, and garnering learners retention. It is our promise to achieve effective and proven results through the power of collaboration.
Tipping Point has revolutionized Sales Training Solutions and Patient/Caregiver education. Some of our solutions include:
Advanced eLearning
Virtual Reality Gamification
Branching Logic Learning (branching interactive videos)
3D Simulations Experiences (Virtual, Augmented, and Mixed Reality)
Live and Virtual Workshop Development
Virtual Preceptorships
CAMPUS (Online University)
Empathy Based Training
And much more!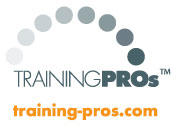 TrainingPros works closely with L&D departments of large organizations to identify, attract, and onboard contract employees for specific training needs. Our talent pool of more than 8,000 consultants includes instructional designers, eLearning developers, instructors and facilitators, training coordinators, and project managers. Our relationship managers are local and experts in the field of learning and development. They know our consultants personally and are adept at working with our clients to identify the right talent. Our Onboarding for Success methodology facilitates a smooth process for identifying, onboarding, and supporting talent that TrainingPros provides to our clients and ensures successful engagements for all.

Scrimmage empowers users with our award-winning, modern Mobile Learning & Training solution for all devices via a native app, or weblink. With over 625M dynamic interactions, 6.5M Tests Taken, 4M Games Played and 900M analytic events to date, the platform is developed as a learner-first, mobile-first experience.
Our ecosystem facilitates training, supports product knowledge, generates effective onboarding, drives sales performance, identifies skills gaps, plus inspires fun team-building. We work closely with our clients (from Fortune 100 companies to SMBs) to develop a highly-intuitive, responsive, scalable and secure platform that makes it the perfect solution for every generation in your workforce.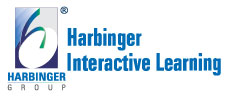 Harbinger Interactive Learning is an award winning, global design and development company, specializing in eLearning modernization and custom eLearning solution development. We have over 25 years of experience in delivering innovative learning solutions for multiple industry verticals. Our key focus at an organization level is the transformation and modernization of legacy content by bringing automation into play.
Our key service offerings are:
eLearning Modernization
Custom eLearning Development
Artificial Intelligence Powered Assessments and Recaps
Learning Technology Development
CSA Service Solutions is a passionate, professional and customer centric service organization. Established in 1998, we have worked on a number of prestigious contracts for global leaders in the Healthcare, Laboratory, Critical Power, Security, and Self-Service Kiosk spaces. We specialize in professional field service support, including anything from conceptualized design and implementation to FCO's, repairs, and preventive maintenance.
CSA Service Solutions has also recently acquired the operations of Equipment Management Service and Repair, Inc. ("EMSAR"), a national independent service organization providing equipment service and repairs, primarily to the Healthcare industry. EMSAR was founded in 1993 and services equipment for leading Medical OEMs in all lower 48 states and parts of Canada. The acquisition of EMSAR will materially expand CSA's technician footprint and density, which will lead to faster response times and better service for its clients. EMSAR will also add many new technical capabilities that CSA excels at and enhance their current customer programs, with an elevated customer experience in mind.

ACTO is changing healthcare by disrupting how drugs and devices are commercialized in the US and around the world. ACTO is the only one-stop-shop sales, marketing and training platform uniquely designed for life sciences to help increase sales and brand awareness while reducing compliance risk.
We help pharma, medical device and dental companies increase rep effectiveness, message consistency and build a culture of continuous learning while helping them stay compliant. With ACTO, reps and MSLs train in minutes any time anywhere, do pre-call prep in seconds, present and share content, and have remote coaching conversations, through a single, intuitive app that they love using. ACTO also collects field intelligence and gives leadership teams deep visibility into successful rep behaviors, competency gaps, customer engagement and compliance risks.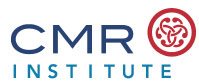 CMR Institute educates life sciences professionals and their organizations with relevant and immediate industry information that increases knowledge and understanding of the issues affecting healthcare today.
CMR Institute's training resources are different because they are created with MDs, clinical specialists, and healthcare leaders to provide real-world wisdom, expert insights, and applicable knowledge.
CMR Institute's e-learning modules are designed to provide an engaging experience to immediately build and reinforce you and your team's knowledge, expertise, performance, and professional value.
CMR Institute specializes in robust client services, including launch support, participant communication, and engagement/reinforcement efforts to maximize your success.
Learn more at www.CMRinstitute.org

The Medical Sales College is the only licensed and regulated college in the world with an emphasis on medical device sales education. We specialize in placement of non-traditional candidates (no device experience) into the lucrative and exciting field of medical device sales. Our mission at MSC is to provide world-class education making our graduates more employable while achieving a high-level of success in their employment. With more than 1,100 placements and over 90% job placement rate of our available graduates, the Medical Sales College is achieving its mission by offering 8-12 week training programs at 6 campus locations across the United States.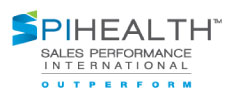 Sales Performance International (SPI) is the world leader in sales performance optimization. Our collaborative, best-in-class approach to working with premier global companies—supported by multi-year, independent research—demonstrates that SPI's proven methods enable our clients to consistently and effectively drive revenue growth, operational performance improvements and accelerate their time-to-results. SPI offers the industry's only comprehensive Sales Performance Optimization Platform, comprised of three integrated components; talent assessment and analytics, continual learning and development, and sales enablement technologies. Our extensive sales performance expertise, deep industry knowledge, and global resources, uniquely position SPI as the go-to firm for organizations that need to adapt and transform how they sell in a disruptive and increasingly competitive world.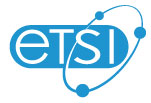 ETSI is the industry leader in creating customized sales training solutions, specifically for pharmaceutical, biotech, and medical device companies. Established almost 50 years ago, ETSI has unsurpassed industry experience creating medical and scientific content. Partnering with ETSI means gaining an experienced team to partner with including account managers, graphic designers, instructional designers, medical writers, quality control editors and layout specialists.
Our key offerings include consultation and creation of:
Curriculum analysis
Training materials addressing key principles of adult learning:

Knowledge, Comprehension, and Application

Interactive training materials for home study, live training, and continuing education
Various forms of knowledge assessment
Workshops for live training and sales meetings like NSM and POAs
Coaching Guides
Train the Trainer Workshops

Bigtincan helps sales and service teams increase win rates and customer satisfaction. The company's mobile, AI-powered sales enablement automation platform features the industry's premier user experience that empowers reps to more effectively engage with customers and prospects and encourages team-wide adoption. In addition to seven of the Fortune 10 companies, leading brands including AT&T, ThermoFisher, Merck, ANZ Bank and others rely on Bigtincan to enhance sales productivity at every customer interaction. With global sales and marketing headquartered in Boston, Bigtincan also has offices across EMEA, Australia and Asia. To discover more, please visit www.bigtincan.com or follow @bigtincan on Twitter.
SPONSORSHIP OPPORTUNITIES
Given that the complexity of the device and diagnostic sales process has increased significantly there are a wide variety of solution providers applicable for this meeting. For corporations looking to develop a relationship with a number of top medical device and diagnostic companies this program will allow for ideal networking, education and knowledge share. Sponsorship opportunities include:
Sales Strategy & Training Consultants
eLearning Solutions
Mobile Learning Solutions
Vendor Credentialing Software & Solutions
Sales Force Effectiveness Strategist & Consultants
Virtual Learning Solutions

Contact:
Eric Jahnke | Sr. Marketing Manager | Q1 Productions
312.955.0424 | marketing@q1productions.com