Skills Development for Tenured Medical Device Sales Reps
Martin Osborn, Head of U.S. Sales & Marketing Commercial Operations at
Medtronic
will be speaking at the West Coast Medical Device Sales Training & Development Conference on March 31-April 1, 2020. The event will take place in San Diego, CA joining medical device sales teams from across the nation for two days of networking and solution sharing. Read on to learn more about Osborn and what attendees can expect from his session.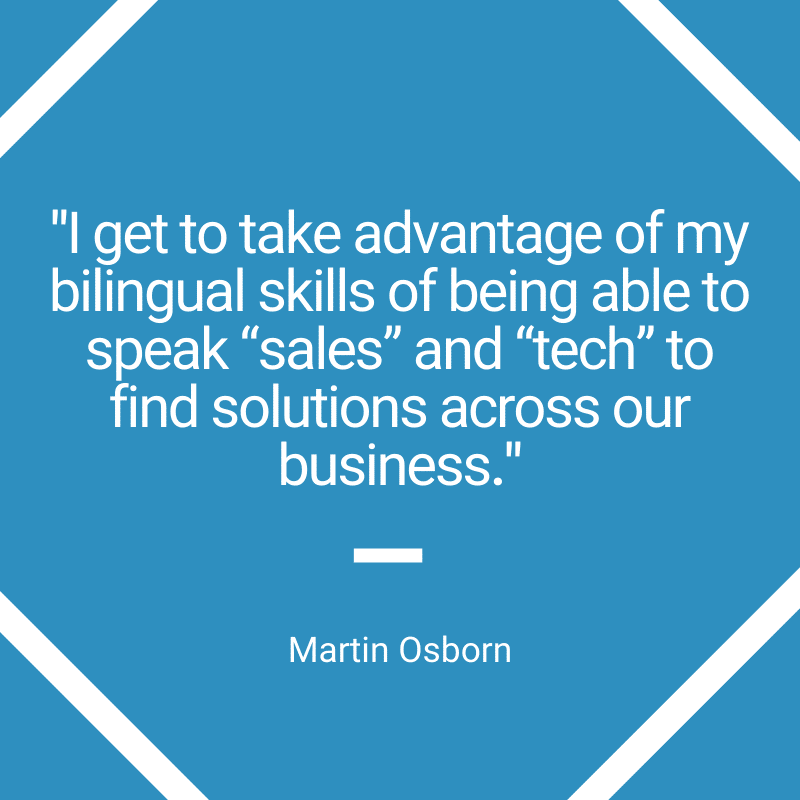 How did you get into Sales & Marketing Operations and what is your favorite aspect of your role?
Approximately 6 years ago when I was still a Sales Rep in the San Francisco market, we received our 1st iPad and I quickly realized we could do a lot more than just sharing content with customers, check emails and play Angry Birds. Using my coding & database architecture background, I built an evaluation tool on my iPad while turning my laptop PC into a server that I was able to leave at home. That same year, I identified that when we first launched Salesforce.com to our national team, our current sales operations team had done a poor job in change management and agile design process prior to launching (so nobody used it). I brought this up along with my iPad project to our VP of Commercial Operations and immediately developed a relationship. Within the next year I was visiting the SalesForce offices in San Francisco as a subject matter expert and eventually interviewed for my first position within the commercial operations team in our Boulder, CO office.
The thing I love most about this position and my current role as a part of our commercial sales and marketing leadership team is that I get to take advantage of my bilingual skills of being able to speak "sales" and "tech" to find solutions across our business.
What can attendees expect to hear during your presentation, "Skills Development for Tenured Medical Device Sales Representatives"?
• The necessities of applying change management to both your adult learning programs and eventually adoption digital tools.
• A perspective from a Sales Rep in the field or a marketer and what drives them to use digital tools for success.
Can you share more about the examples of skills development opportunities you plan to discuss?
• The basic processes for on boarding new field sales managers to ensure there is success.
• How to develop a digital sales playbook that applied seller competencies, provided access to necessary sales data (with a roll up to senior leadership) and ensure that the sales and marketing teams made this a part of their daily functions.
• The application of both a balanced selling model and spin selling model to adopt digital solutions for daily activities.
• How best to tell a digital story.
What are 1-3 main takeaways you hope attendees learn from the presentation?
• What key competencies should you be identifying and tracking to build a successful team while ensuring growth of an employee?
• How to involve a sales and marketing commercial team in development of training programs.
• The importance of change management skills for training.
Don't miss this presentation and many others at the upcoming Semi-Annual Medical Device Sales Training & Development Conference. Join us there.
Natalie Zunker
is a Content Marketing Associate for Q1 Productions, where she is responsible for campaign planning, content development and executing marketing projects for events in the medical device industry.