Medical Device and Diagnostic Sales Enablement Conference
July 23-24, 2019 | Chicago, IL
Hyatt Centric Chicago Magnificent Mile Hotel
Download Agenda
Register Now
SPONSORS

MindTickle is the most comprehensive sales readiness platform for companies looking to improve commercial effectiveness. Global enterprises use MindTickle to equip their sales force with the right message, upskill field teams and establish a cadence of progressive field coaching. Tailored to meet all sales training and enablement requirements, MindTickle is modern, engaging, scalable and mobile-enabled. To know more, visit www.mindtickle.com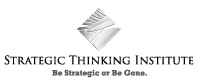 Studies have shown that the number one cause of business failure is bad strategy. Couple that with the fact that only 23 percent of executives are strong at strategic thinking and it makes for a dangerous combination. The following are common challenges that we've helped organizations
such as ESPN, FedEx and Bank of America address:
1. Lack of a common understanding and approach to strategy
2. Managers that are tactical, reactionary and have a fire-drill mentality
3. Lack of a strategic thinking framework to stimulate new insights
4. Plans that are merely laundry lists of tactics and don't contain real strategies
5. Too many priorities which cause a lack of focus and unclear strategic direction
6. Meetings and teleconferences that are unproductive, inefficient and wasting people's time and energy due to a lack of strategic meeting guidelines
7. Lack of innovative thinking and tools resulting in the inability to create new value for customers (internal or external)
8. Managers not able to create differentiated strategies which is putting the business in a position of competitive disadvantage
9. Lack of communication between different functional groups and levels causing silos
10. Managers not understanding the difference between goals, objectives, strategies and tactics
Chief Executive Magazine has described Rich Horwath as "the world's foremost expert on strategic thinking." Unlike the off-the-shelf resources of many companies, the Strategic Thinking Institute customizes strategic capability development based on proprietary assessment tools and the expert content of a New York Times and Wall Street Journal bestselling author.

Carevoyance tackles the challenging problem of selling medical technology and healthcare services to doctors and hospitals. Our goal is to help commercial teams close more deals, more efficiently. Too often sales and marketing data are stuck in email inboxes with workflows dependent on Excel spreadsheets. Whether your team uses our web interface, mobile application or Salesforce CRM integration, our tools make sure the best data and insights streamline your sales team's processes, from smarter prospecting to simplified meeting preparation.

SoloFire is the sales enablement solution built for medical device sales! Buyers are more educated than ever before so your sales reps need to be prepared with easy to find, accurate sales assets. Reps are able to present and share content via text and email from SoloFire, and see how prospects interact with it!
With SoloFire, you can create and customize the sales solution that perfectly fits your company. From creating a custom app, to finding and sharing on-brand compliant content, on-boarding and training your reps, and getting powerful metrics on your content and reps. We've got you covered.

Bigtincan helps sales and service teams increase win rates and customer satisfaction. The company's mobile, AI-powered sales enablement automation platform features the industry's premier user experience that empowers reps to more effectively engage with customers and prospects and encourages team-wide adoption. In addition to seven of the Fortune 10 companies, leading brands including AT&T, ThermoFisher, Merck, ANZ Bank and others rely on Bigtincan to enhance sales productivity at every customer interaction. With global sales and marketing headquartered in Boston, Bigtincan also has offices across EMEA, Australia and Asia. To discover more, please visit www.bigtincan.com or follow @bigtincan on Twitter.

ACTO is changing healthcare by disrupting how drugs and devices are commercialized in the US and around the world. ACTO is the only one-stop-shop sales, marketing and training platform uniquely designed for life sciences to help increase sales and brand awareness while reducing compliance risk.
We help pharma, medical device and dental companies increase rep effectiveness, message consistency and build a culture of continuous learning while helping them stay compliant. With ACTO, reps and MSLs train in minutes any time anywhere, do pre-call prep in seconds, present and share content, and have remote coaching conversations, through a single, intuitive app that they love using. ACTO also collects field intelligence and gives leadership teams deep visibility into successful rep behaviors, competency gaps, customer engagement and compliance risks.

Highspot gives Life Sciences organizations a powerful sales advantage to engage in more relevant buyer conversations. With Highspot, sales and marketing teams have a tool that allows them to:
Provide dynamic sales guides and readiness materials to prepare sellers for any client conversation.
Find and personalize the most effective content to share with customers and track their engagement.
Keep up with the changing market by identifying your most effective content, sales plays and best practices.
Through AI-powered search, analytics, in-context training, guided selling, and 50+ integrations, Highspot delivers enterprise-ready sales enablement in a modern design that reps & marketers love. With 90% average monthly recurring usage, Highspot is the sales enablement industry's most trusted platform.
Connect with us at the Medical Device and Diagnostic Sales Enablement Conference, or visit us at www.highspot.com.

Brainshark sales readiness software equips businesses with the training, coaching and content needed to prepare salespeople when, where and how they work.
With Brainshark, companies can: enable sales teams with on-demand training that accelerates onboarding and keeps reps up-to-speed; validate readiness with sales coaching and practice that ensures reps master your message; and empower sales organizations with rich, dynamic content that can be created quickly, updated easily, and accessed anywhere.
Thousands of companies – including more than half of the Fortune 100 – rely on Brainshark to identify and close performance gaps, and get better results from their sales enablement initiatives.

iPresent is the powerful Sales Enablement platform, empowering conversations every step of the way and bridging the gap between marketing and sales teams. Content can be fully controlled by marketing through our comprehensive content management system, then instantly pushed out to sales teams via the beautiful, customizable app. Sales teams can then deliver high impact, personalized presentations from their mobile device in any sales situation. All activity is trackable meaning businesses can make data driven decisions make continuous improvements to content and the buyer's journey. We believe great conversations are key to great business.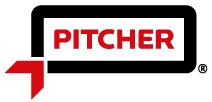 END-TO-END FIELD EMPOWERMENT: FROM MARKETING TO SAMPLING
Pitcher is a complete Multi-Channel sales and marketing enablement solution that elevates the Healthcare Professional Interaction. Through Pitcher, Sales and Marketing organizations in the Life Sciences industry can deliver brand control, compliance, and actionable intelligence.
Pitcher offers exclusive Field Mobility Solutions for Medical Device Companies:
Explain your products with dynamic interactions
Capture inventory transactions and track asset movement in the field
Connect to your CRM and work offline even from the operating room
Get reports on field team performance and coach to improve
Our award-winning mobile-first solution has set the standard for tens of thousands of field employees and more than 136 countries worldwide. From small businesses to Fortune 100 companies across various industries, we are changing mobile engagement.
Come and visit us at our booth or go to pitcher.com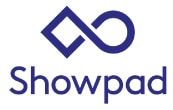 Showpad
SPONSORSHIP OPPORTUNITIES
At this time, there are a variety of sponsorship and exhibition opportunities available for companies wishing to increase their visibility and participation in the program, ranging from keynote speaking opportunities through to exhibitor and documentation sponsors. Organizations most suitable for this type of exposure provide services and solutions including:
Sales enablement technologies
Sales enablement consultants
CRM/LMS systems
Sales effectiveness consultants
Mobile tech platforms
Coaching/training platforms

Contact:
Eric Jahnke | Sr. Marketing Manager | Q1 Productions
312.955.0424 | marketing@q1productions.com