Our deep understanding of the global pricing and reimbursement systems, national, regional and local payers' needs, combined with unique access to key stakeholders, including payers, clinicians and patients, enables us to develop actionable programmes to optimise pricing and reimbursement for pharmaceutical, biotechnology, diagnostic and medical device products at all stages of development and in all key geographic markets.

Medical device, diagnostics, and biopharmaceutical companies around the world rely on Boston Healthcare to help unlock the value of innovation. We provide reimbursement and market access strategy services, health economics and outcomes research, market analytics and pricing strategy, and business development support to health care clients worldwide.
Our unique approach, combining strategic consulting with a deep understanding of the evidence-driven value environment, gives clients a real-world edge in assessing and capturing global market and business development opportunities.
For more information please visit, www.bostonhealthcare.com.

Hull Associates is uniquely focused on market access and reimbursement issues in support of pharmaceutical, medical device, and diagnostic products in the major global markets. Our services range from market assessments to marketing dossiers to hands-on reimbursement execution and other in-country market access advocacy efforts.
Our team is experienced in new product launches, designing evidence strategies to gain or improve reimbursement, and ensuring optimal product positioning to achieve maximum market success.
Hull Associates covers all major global markets, from Europe to Latin America, to Japan, India, and China and our in-country experts are specialized in both the technical knowledge and the relationships to achieve results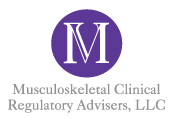 Musculoskeletal Clinical Regulatory Advisers, LLC (MCRA) is the leading advisory firm to the neuro-musculoskeletal industry with growing experience in other specialties. Founded in 2004, MCRA is headquartered in Washington, DC, with offices in New York, NY, and Manchester, CT, has more than 50 team members, and serves over 400 unique clients globally. The true value of MCRA is the integration of five core business value creators for orthopedic & other medical/surgical specialties including regulatory, reimbursement, clinical research, compliance, and quality assurance. MCRA provides "first-in-class" services through its superior knowledge base, global surgeon and physician relationships, and deeply experienced management team.