4th Annual Global Pharmaceutical Regulatory Affairs CMC Conference
October 29-30, 2018 | Philadelphia, PA
Doubletree by Hilton Hotel Philadelphia Airport
Register Now
Download Agenda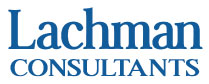 For four decades, Lachman Consultants has been the leader in providing cost-effective consultation and remediation services to the worldwide pharmaceutical, biotechnology, biologic, medical device, diagnostic and dietary supplement industries. With its strong and extensive cadre of consultant specialists and an unparalleled management team, its Compliance, Science & Technology, and Regulatory Practices provide the most expert counsel and array of services available. Lachman Consultants is proud of its tradition of supporting industry efforts to develop and ensure safe, effective and high-quality medical products. It remains committed to helping the industry anticipate and address its challenges through the development and implementation of practical, sustainable and cost-effective solutions based on the integration of scientific principles, evolving regulatory expectations, and technology.

CMIC Group is the first and largest clinical CRO in Japan. CMIC also provides comprehensive services in drug development, clinical to commercial GMP manufacturing as a CDMO, clinical site management as a SMO, regulatory consulting and contract sales as CSO. We have the full end to end solution to help pharmaceutical and biotech companies to enter Japan market and to fulfill their drug development and manufacturing needs in US, Japan and Asia.

Halloran Consulting Group makes life science companies better at what they do. Working with both large and small biopharma and medical device companies, we've realized that early stage companies need seasoned experts to lead their products forward, and big companies need practical expertise to solve problems that bog them down. Our regulatory experts develop strategic approaches, represent sponsors, and submit regulatory filings to health authorities in a diverse variety of indications and in all product types. We offer the direction and expertise needed to transform early-stage companies into ground-breaking organizations and mature companies into more efficient businesses.
SPONSORSHIP OPPORTUNITIES

At this time, there are a variety of sponsorship and exhibition opportunities available for companies wishing to increase their visibility and participation in the program, ranging from keynote speaking opportunities through to exhibitor and documentation sponsors. Organizations most suitable for this type of exposure provide services and solutions including those specializing in:
Dossier preparation
Regulatory submissions
Annual report authoring
Dossier amendments & supplements
Electronic common technical documents
Regulatory writing
Submission services
FDA Consultation
Clinical Research Organizations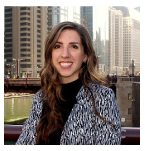 Contact:
Lydia Welmer | Marketing Coordinator | Q1 Productions
312.955.0897 | marketing@q1productions.com