6th Annual Global Regulatory Affairs CMC: Chemistry Manufacturing and Controls Conference
October 28-30, 2020 | Virtual Event
Pricing
$595 per module, $1,500 for the entire course
Target Audience
Regulatory Affairs CMC
Global Regulatory Affairs CMC
Regulatory Affairs
Industries Represented
Pharmaceutical
Biotechnology
Contact: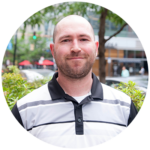 Rob Britt
Senior Event Manager
Q1 Productions
+1 (312) 224-8773
rbritt@q1productions.com
Obtaining Positive Regulatory Approval of CMC Submission Dossiers through a Comprehensive Understanding of Global Submission Requirements, Thorough Postmarket Change Control Processes, and the Employment of Lifecycle Management Strategies
As pharmaceutical and biotechnology therapies continually become more complex, CMC executives are continually challenged to ensure the product's chemical makeup, overall quality, and efficacy are showcased through strong evidentiary support. Since these hurdles are faced throughout the product's lifecycle, it is critical for CMC teams to remain hands-on with the product as it evolves while on the market.
This lifecycle of CMC operations is complicated by continual guideline changes and lack of global regulatory harmonization. Through gained insight of current regulations and technical data and documentation requirements, CMC executives will be better equipped to ensure streamlined approval processes and uninterrupted product supply chains.
The 6th Annual program will virtually connect industry experts within CMC operations to address a range of topics from CMC data requirements and regulations from different global marketplaces, streamlined approaches to combination product CMC and global tracking tools to monitor CMC practices and approval statuses.
Learning will be delivered in three half day modules to maximize learning and engagement. Key topics include:
Impact of COVID-19 restrictions on strategies for communication with regulators
Navigating pre-approval inspection requirements during pandemic shutdowns
External team collaboration strategies with quality and manufacturing divisions
Understanding formatting and regulatory parameters outlined by ICH standards
Executive Leader Roundtable: Future trends and the evolution of the CMC role
Individual modules are available for $595. The entire course may be accessed for $1,500.
FAQ
Explore the Virtual Event Guide & FAQ for insight into our dynamic event platform, including technical requirements, audio troubleshooting, detailed networking steps and more. Our mobile app, Q1 Events, mirrors onsite networking experiences so you stay connected.