Tuesday, August 6, 2019 – 12:00 PM CDT

This course is forecasted to last for 45 minutes including time for Q&A.
As ISO 13485:2016 places considerable value on risk assessment, OEMs seek additional interpretation on regulatory expectations regarding risk based application approaches for partnering with suppliers and establishing quality requirements. To ensure supplier excellence and examine each component adequately, OEMs must create unique validation traits for varying risk classifications, as well as maintain auditing efforts during the partnership lifecycle by periodically reevaluating suppliers in accordance to ISO 13485:2016. Medical device manufacturers must also employ risk based procedures for recording changes in processes and supplier sourcing.
Differentiating risk assessments based on supplier classification
Requirements for purchasing controls & change management
Conducting continuous risk based supplier evaluations
Who Should Attend
Participants that will find this webinar most beneficial will be those involved in medical device companies. Job titles of attendees that will be most applicable for this session will be:
Supplier Quality
Quality Management Systems
Quality and Regulatory Affairs

Dennis Gucciardo
Partner
Hogan Lovells US LLP

From product conception to obsolescence, Dennis Gucciardo provides domestic and global medical device manufacturers practical advice to help ensure they are operating in compliance with the myriad of U.S. Food and Drug Administration (FDA) regulations, requirements, and expectations. In addition, Dennis has received ISO 13485:2016 auditor certification and enhanced MDSAP training. From small startup companies to large multinational corporations, Dennis works with companies to avoid FDA enforcement actions. He travels the world preparing, assisting, and defending companies before FDA inspections. In addition to FDA enforcement activities, Dennis assists in the defense of a criminal investigation and conducting internal investigations of alleged regulatory violations.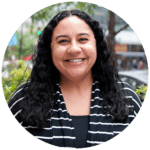 Contact:
Brooke Akins | Division Director, Life Science Programs
+1 (312) 224-1693 
bakins@q1productions.com​