PRODUCT INFO

Includes 1 Hour Windows Media Video File and PowerPoint presentations for immediate download.
As the life science industry continues to make significant progress in developing innovative companion diagnostic tests which assist doctors in best deciding which treatment to offer to patients, the complexity in the requirements for the submission of these has increased in tandem. The FDA has been progressively focused on the development of personalized medicine and related initiatives, including the 2014 issuance of "Guidance for In Vitro Companion Diagnostic Devices – Final Guidance" and more recently, the "Principles for Codevelopment of an In Vitro Companion Diagnostic Device with a Therapeutic Product Draft Guidance".
Dako North America, an Agilent Technologies Company, has recent experiences with new Companion and Complementary Diagnostic assays for PD-L1, which guide physician treatment decisions for lung cancer. This presentation will highlight the interactive process between the IVD sponsor and FDA, including practical application of the draft guidance document issued by the FDA on Principles for Codevelopment of an IVD Companions Diagnostic Device and a Therapeutic Product.
Speaker:
Rosanne Welcher, Ph.D., MBA, RAC
Director, Global Regulatory Affairs, Companion Diagnostics
Dako North America, an Agilent Technologies Company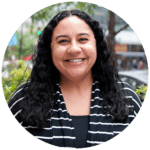 Contact:
Brooke Akins | Division Director, Life Science Programs
+1 (312) 224-1693 
bakins@q1productions.com​