 9th Annual Medical Device Strategic Pricing and Accounts Conference
September 10-11, 2019 | Charlotte, NC
Le Meridien Charlotte Hotel
9th Annual Medical Device Strategic Pricing and Accounts Conference
September 10-11, 2019 | Charlotte, NC
Le Meridien Charlotte Hotel
WE GUARANTEE 100% PRIVACY, YOUR INFORMATION WILL NOT BE SHARED
About the Conference:
Throughout the medical device and diagnostic industries, calculating, confirming and achieving the optimal price for technologies continues to be a cause for considerable concern, given extreme levels of pricing pressure from customers, heightened levels of market competition and the need to drive revenue and shareholder value. In the 2019 program, which focuses heavily on small group discussion, debate and benchmarking, pricing executives will be joined with strategic account executives as well as stakeholders from IDNs, Health Systems and GPOs in order to participate in a well-rounded program.
Core Topics to be Addressed:
Perspectives from IDNs & Health Systems on Value
Real-World Analysis of Innovative Pricing Structures
Benchmarking Innovation in Medical Device Pricing
Focus on Value Analysis Committee Decision Making
Methods for Setting and Maintaining Price Alignment
What's New for 2019?
Dynamic tracked sessions providing covering 36+ topics
Workshop sessions to enhance pricing and accounts strategies
Combining Device Strategic Pricing and Strategic Accounts
Industry-led moderation of small group boardroom discussions
Increased customer supply chain & decision maker participation
Further team discounts available for industry group participation
Core Topics to be Addressed:
Perspectives from IDNs & Health Systems on Value
Real-World Analysis of Innovative Pricing Structures
Benchmarking Innovation in Medical Device Pricing
Focus on Value Analysis Committee Decision Making
Methods for Setting and Maintaining Price Alignment
WE GUARANTEE 100% PRIVACY, YOUR INFORMATION WILL NOT BE SHARED

75 Attendees
All attendees come directly from medical device companies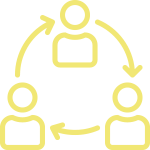 Networking time is built into the agenda to allow industry peers to connect and exchange ideas

Open Dialogue and Group Share

Each presentation is followed by 10-15 minutes of open dialogue for questions and exchange of best practices