Thursday, January 23, 2020 – 12:00 PM – 12:40 PM CDT

This presentation is forecasted to last for 4O minutes, inclusive of Q&A.
Portfolio Management of Legacy Products
Identify strong and weak products for resource allocation
Track company objectives with device investment
Improve, change, or re-brand products in promising markets
Targeted Audiences
Product Management
Product Managers
Product Marketing
Program Management
Product Development
Industries Represented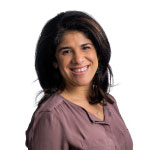 Angie Trujillo
Senior Product Manager
Acell
Angie received her bachelor's degree in Microbiology and Cell Science from the University of Florida in Gainesville, FL. As an undergraduate student she worked as a researcher studying the effects of Focal Adhesion Kinase inhibition in Neuroblastoma. This research led to the publication of several articles. After completing her bachelors, Angie joined RTI Biologics as an Assistant Scientist in R&D, where she worked on the initial investigations for a cellular allograft. In 2012, Angie completed a Masters in Translational Biotechnology with a minor in Business from the University of Florida. Subsequently, Angie joined RTI Surgical as a Product Manager focused in orthobiologics marketing. In 2018 Angie joined ACell as a Senior Product Manager. In this position Angie is responsible for overseeing marketing activities for the wound management portfolio, including strategic development and hands-on implementation of launch strategies, as well as downstream marketing efforts.

Contact:
Brooke Akins | Division Director, Life Science Programs
+1 (312) 224-1693 | bakins@q1productions.com​