SPONSORS

Eagle Productivity Solutions: Train. Adopt. Sustain.
30+ Years. 40+ Countries. 20+ Languages. 200+ Platforms.
Eagle Productivity Solutions delivers measurable, high-adoption training results to life sciences companies, offering scalable solutions in multiple modalities.
As a subsidiary of NIIT (one of the world's largest training companies) Eagle takes learning to an even deeper level by giving our clients access to our proven methodology, hundreds of professionally certified trainers and a full studio production house offering video, animation, VR/AR, and gamification services and, by partnering with our clients to create custom training programs that are built for specific needs, Eagle helps drive behavior change, turn insight into action, and ensure the highest return on investments in technology.
Learn how more than a million people have learned to do more with Eagle.
Whole Systems
Salience Learning (www.saliencelearning.com) is a learning and development (L&D) firm focused on the life sciences. Its team includes experts in adult education, as well as life science industry veterans. They use science-based educational approaches to help life science companies solve complex business challenges. Its offerings help industry professionals elevate critical thinking, operate more effectively in matrixed environments, leverage data more effectively to drive business results, and improve business acumen. From offices in New York and London, Salience Learning serves clients across North America and Europe. Salience Learning is a subsidiary of Blue Matter, a strategic consulting firm serving the life sciences industry.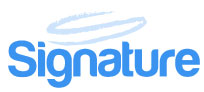 Signature

Jigsaw Interactive's patented technology is changing the dynamics of virtual training and offers companies a live virtual collaboration platform that enables dispersed teams to work together effectively anywhere in the world. Only Jigsaw delivers an immersive, personalized experience that transforms existing technology platforms into interactive environments that improve skills and productivity.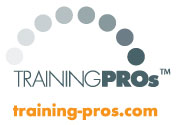 TrainingPros works closely with L&D departments of large organizations to identify, attract, and onboard contract employees for specific training needs. Our talent pool of more than 8,000 consultants includes instructional designers, eLearning developers, instructors and facilitators, training coordinators, and project managers. Our relationship managers are local and experts in the field of learning and development. They know our consultants personally and are adept at working with our clients to identify the right talent. Our Onboarding for Success methodology facilitates a smooth process for identifying, onboarding, and supporting talent that TrainingPros provides to our clients and ensures successful engagements for all.
BioDigital enables you to drive engagement and retention of essential anatomy, disease, and treatment concepts.
Often referred to as "Google Maps for the Human Body," the BioDigital Human platform is a medically accurate, virtual map of the human body—composed of over 8,000 individually selectable anatomical structures, 600 pathology models, and an API. This fully embeddable, cloud-based software is available in eight languages, on any desktop, mobile device, or in AR/VR for use within any training resources.
We'd love to give you an idea of how we're working with leading pharmaceutical companies and discuss how this technology may be useful in your work.
We're an innovative learning and consulting company that teaches through experiences. Our process, like our name, combines two crucial areas: Isolating your core business objectives, and isolating the obstacles you put in your own way that block you from reaching them. It's essential to address both of those pillars to move forward; if not, it's like pressing on the accelerator and brakes at the same time.
Small to medium sized pharmaceutical and biologics companies struggle with being under-resourced to reach sales targets. Partnering with Fascinnovation allows you to focus on your true objective while we take care of the development and execution of your salesforce training needs.
Our services are designed to innovate, inspire and create the experience that will connect you with your team and generate the high performance results you desire. Select a solution from our catalogue or customize an experience specific to your situation.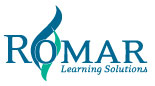 Since 1986, Romar Learning Solutions has specialized in designing custom soft skills development solutions that broaden skills, enhance productivity, and foster business growth. Our areas of expertise are selling skills, management and leadership development, trainer development, and medical science liaison development. Learners' needs are at the center of our development process; we apply sound instructional design based on adult learning principles to create innovative learning solutions to meet those needs by either developing learners' performance or preparing learners to assume new roles. Romar prides itself on creating learning solutions that drive results and have a measurable impact.
Skillsource Learning Partners
SPONSORSHIP OPPORTUNITIES
At this time, there are a variety of sponsorship and exhibition opportunities available for corporations wishing to increase visibility and participation in the program; ranging from keynote speaking opportunities through to exhibitor and documentation sponsors. Organizations most suitable for this type of exposure provide services and solutions including:
Curriculum designers
Learning management system
Corporate learning and development consultants
Leadership development consultants
VR/AR companies
Learning experience platforms (LXPs)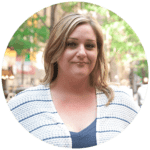 Contact:
Mildred J Nieman
Director, Sponsorship Sales
Q1 Productions
+1 (312) 527-8101
mnieman@q1productions.com