SPONSORS

Axiom is a leading pharmaceutical and biotech training agency providing comprehensive learning solutions that empower Sales Specialists, MSLs, KAMs and Medical Affairs teams to engage in effective clinical dialogue with their respective customers.
Axiom is a true agency partner. Our leaders have experience in training departments within the pharmaceutical industry. Every partnership is strategic and client-centric.
Axiom's mission is to create exceptional training and development solutions that change behavior and improve performance. We empower our clients with knowledge and skills to establish and maintain leadership in an evolving competitive landscape.
Our ambition is to assist our clients to commercialize new products and maximize the success of marketed products through all stages of the life cycle. We function as individual centers of excellence as well as provide an integrated suite of services to suit each client's specific needs.
Axiom brings real world scientific and clinical insights to learning, selling skills development, workshop solutions and sustainability platforms for continuous knowledge and development.
Allego's modern sales learning and coaching platform ensures that reps have the skills and timely knowledge to make the most of each selling situation. Instead of traditional onboarding and sales training marathons–which are rapidly outdated and quickly forgotten– sales enablement and training teams use Allego to deliver the fresh, bite-sized learning that reps need to close deals in today's dynamic business environment. Content is personalized for individual sellers as well as their selling situations, and mastered through reinforcement, on-the-job coaching, and peer collaboration. Nearly 100,000 professionals use Allego to onboard faster, deliver consistent messaging, rapidly adopt best practices, coach and practice more frequently, and collaborate more effectively.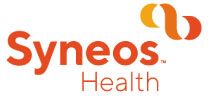 Syneos Health (Nasdaq:SYNH) is the only fully integrated biopharmaceutical solutions organization. Our company, including a Contract Research Organization (CRO) and Contract Commercial Organization (CCO), is purpose-built to accelerate customer performance to address modern market realities. Created through the merger of two industry leading companies – INC Research and inVentiv Health – we bring together more than 21,000 clinical and commercial minds with the ability to support customers in more than 110 countries. Together, we share insights, use the latest technologies and apply advanced business practices to speed our customers' delivery of important therapies to patients. To learn more about how we are shortening the distance from lab to lifeTM visit SyneosHealth.com.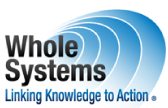 Since 1993, Whole Systems has created world-class learning solutions for pharmaceutical, biotechnology, and medical device organizations. Our extensive industry experience and scalable, customer-focused learning solutions ensure the best design, content, and blend of media delivery to optimize sales and marketing performance. We have vast experience in the development of comprehensive learning systems to support the launch and ongoing promotion of pharmaceutical products.
Whole Systems specializes in pharmaceutical sales training, with the following proven core competencies:
Customer-Centric Learning Systems
Curriculum Analysis and Design
Disease and Product Knowledge Training
Product Launches
Medical Animation
Virtual Training/Webinars
POA Meetings/Interactive Workshops
Patient Cases/Virtual Preceptorships
Selling Skills
Dynamic Coaching

MindTickle is the most comprehensive sales readiness platform for companies looking to improve commercial effectiveness. Global enterprises use MindTickle to equip their sales force with the right message, upskill field teams and establish a cadence of progressive field coaching. Tailored to meet all sales training and enablement requirements, MindTickle is modern, engaging, scalable and mobile-enabled. To know more, visit www.mindtickle.com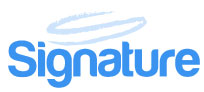 The top Life Science companies recognize the need to have both the best people and best technologies as critical success factors. When the best technologies are utilized as part of a well thought out learning and development plan, the best people get even better. Signature provides training solutions which build competencies by leveraging these two attributes to improve performance across the commercial team, resulting in increased sales. The Signature Team brings years of experience from both Life Science and Technology leaders who understand your learning and development needs and can apply our experience, innovation, and a data driven approach to support the achievement of your goals.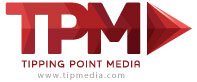 For over 14 years, Tipping Point Media (TPM), has developed award winning (60 awards in 2016-17), technically advanced, creatively engaging, and ROEI (return on educational investment) solutions in the Life Science industry. We are committed to innovation, quality, engagement, positive experiences, and garnering learners retention. It is our promise to achieve effective and proven results through the power of collaboration.
Tipping Point has revolutionized Sales Training Solutions and Patient/Caregiver education. Some of our solutions include:
Advanced eLearning
Virtual Reality Gamification
Branching Logic Learning (branching interactive videos)
3D Simulations Experiences (Virtual, Augmented, and Mixed Reality)
Live and Virtual Workshop Development
Virtual Preceptorships
CAMPUS (Online University)
Empathy Based Training
And much more!

MC3 is a leading provider of innovative training solutions for the life sciences industry.
The company's nationally recognized training business is supported by training thought leaders who are experts in designing highly engaging learning experiences that ensure sustainable retention and application of content. We act as strategic partners to develop and deliver:
Curriculum Strategy & Design
New Hire Training
Launch Training
Disease State, Product, Selling Skills, Market Access
Immersive Experiential Workshops (live and virtual)
Leadership Development
Coaching strategies and resources
Micro-Solutions that drive retention and sustainability
As experts in learning technology and meeting production, we align the most creative, engaging and sustainable approaches to the unique needs of each client. Resources and solutions include:
Traditional Workshops and Live Training
Mobile and e-Learning
Gamification => Augmented Reality => Virtual Reality
Immersive Patient Experiences
Tabletop® proprietary training and meeting app
With a dedication to developing the most creative, customized solutions for clients, MC3's collaborative approach consistently drives elevated performance and sustainable results for clients.
And we are fun to work with!

AdMed, Inc is an integrated agency that designs and delivers modern training tools for pharmaceutical, biotech, and medical device companies and consumers, with one goal: to break down the walls of complex science and open it up to all. We have over 30 years of experience — with proven results. Our interactive and immersive approach features flipped classroom modern learning, enhanced visual microvideo lectures, augmented reality (AR), virtual reality (VR), and other forward-leaning learning techniques.

Healthcare providers rely on Adobe solutions to help establish secure, real-time online communications between physicians, specialists, and patients across multiple platforms and devices. Whether the patient lives in a rural area, or resides in a large metropolitan area with a shortage of specialists, the Adobe Connect HIPAA Compliant Platform enables providers to collaborate with patients "in person," from anywhere in the world. Discover how Adobe's solutions for healthcare can enhance your organization's telehealth, telemedicine and training goals.

ACTO is changing healthcare by disrupting how drugs and devices are commercialized in the US and around the world. ACTO is the only one-stop-shop sales, marketing and training platform uniquely designed for life sciences to help increase sales and brand awareness while reducing compliance risk.
We help pharma, medical device and dental companies increase rep effectiveness, message consistency and build a culture of continuous learning while helping them stay compliant. With ACTO, reps and MSLs train in minutes any time anywhere, do pre-call prep in seconds, present and share content, and have remote coaching conversations, through a single, intuitive app that they love using. ACTO also collects field intelligence and gives leadership teams deep visibility into successful rep behaviors, competency gaps, customer engagement and compliance risks.

ETHOS Health Communications is an award-winning medical communications agency that partners with leading pharmaceutical and biotech medical, marketing, and training teams to build and communicate the science of medicine. We provide value-added strategic and tactical services that transform the potential of a brand into commercial success across its life cycle, from early clinical and commercial development and launch through end of exclusivity. Our growing staff consists of professionals with advanced degrees in science as well as those with extensive strategic brand marketing/medical, instructional design, and consulting credentials. Together we've created a culture that is passionate and creative, flexible and efficient, and attentive and accountable to our individual clients.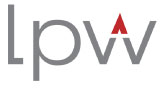 LPW Training Services has deep expertise in training and project management. LPW's success is based on building results-driven learning solutions and strong customer relationships. Our proven Methodology delivers exceptional learning solutions that integrate business objectives, relevant scenarios, and adult learning principles. Our learning solutions increase adoption and efficiency across your applications and processes. Our Project Managers deliver solutions on time and within budget. LPW has offices in the US and UK. We have trained in over 40+ countries in 30+ languages. We deliver content that meets cultural, functional, and language expectations across global markets. LPW is Veeva certified.

The PREMIER life science consulting firm in curricula design and facilitation for representative, management and account executives.
We offer a unique consulting perspective having directed US training at large, mid tier and start up pharmaceutical companies. We have had client projects at over 40 life science companies yielding a industry wide perspective.
Representative
Custom Therapeutic Selling (CTS)
Selling with Patient Types
Advanced Physician Questioning
Selling with Influence and Persuasion
Gaining Conviction on Objections
Selling to Physician Styles
Leadership
Custom Therapeutic Coaching (CTC)
Team Dynamics
Strategic Thinking
Performance Documentation
Feedback Styles
Creating Engagement
Customized Retreats
Conflict Resolution
Account Executive
Account Planning
Account Management
Influence and Persuasion
MC Landscape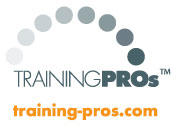 TrainingPros works closely with L&D departments of large organizations to identify, attract, and onboard contract employees for specific training needs. Our talent pool of more than 8,000 consultants includes instructional designers, eLearning developers, instructors and facilitators, training coordinators, and project managers. Our relationship managers are local and experts in the field of learning and development. They know our consultants personally and are adept at working with our clients to identify the right talent. Our Onboarding for Success methodology facilitates a smooth process for identifying, onboarding, and supporting talent that TrainingPros provides to our clients and ensures successful engagements for all.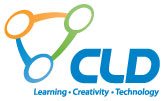 CLD is a privately held woman-owned business that was founded in 1979 to develop customized training solutions for the pharmaceutical, healthcare, biotech, and medical device industries. CLD develops a wide range of program materials, in both the US and global markets, using a blended learning approach to match today's learners with ways they learn best. CLD combines over 35 years of content and design expertise with technology-driven delivery solutions to provide high-quality, award-winning training materials — on time and within budget.

Scrimmage empowers users with our award-winning, modern Mobile Learning & Training solution for all devices via a native app, or weblink. With over 625M dynamic interactions, 6.5M Tests Taken, 4M Games Played and 900M analytic events to date, the platform is developed as a learner-first, mobile-first experience.
Our ecosystem facilitates training, supports product knowledge, generates effective onboarding, drives sales performance, identifies skills gaps, plus inspires fun team-building. We work closely with our clients (from Fortune 100 companies to SMBs) to develop a highly-intuitive, responsive, scalable and secure platform that makes it the perfect solution for every generation in your workforce.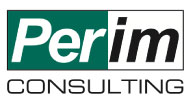 For more than 20 years, Perim Consulting has focused its energy in the area of Workplace Influence: Helping people learn strategies and skills for interacting with others to produce better business outcomes – and ultimately, to enjoy their work even more! Aligning these efforts toward Organizational Development, Perim has helped companies to strengthen their internal teams, business units and corporate culture through providing Keynote and Training services in the areas of:
Facilitation and Presentation Skills
Management Development
Professional Selling Skills
Performance Management
Influencing Without Authority

Area9 Lyceum builds 21st century skills and competencies through the world's only four-dimensional adaptive learning platform, Area9 Rhapsode™.
Founded by physicians and computer scientists, Area9 Lyceum combines more than 20 years of research into human factors and cognition with cutting-edge computer science and AI to transform learning outcomes.
Area9 Rhapsode™ delivers truly personalized learning at scale – cutting training time in half, guaranteeing proficiency and making lasting impacts on careers and business outcomes. Providing a fully integrated content curation environment that can match the needs and skill level of each learner, Area9 Rhapsode™ eliminates unnecessary training, boosts knowledge and skill acquisition, and builds self-awareness.

Proficient Learning specializes in the life science arena and provides our customers with services to develop training and technology solutions that help their sales teams accelerate adoption, increase utilization of products, and increase performance. Combining adult learning principles and application exercises, we use a blended approach to connect clinical and brand messages to the skills sales teams use daily.
Our team has extensive market and business knowledge, which enables us to provide our customers with relevant, current training and skills, as well as the latest techniques. Our areas of expertise include hospital and office-based selling skills, account management, and management/coaching training.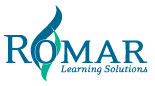 Since 1986, Romar Learning Solutions has specialized in designing custom soft skills development solutions that broaden skills, enhance productivity, and foster business growth. Our areas of expertise are selling skills, management and leadership development, trainer development, and medical science liaison development. Learners' needs are at the center of our development process; we apply sound instructional design based on adult learning principles to create innovative learning solutions to meet those needs by either developing learners' performance or preparing learners to assume new roles. Romar prides itself on creating learning solutions that drive results and have a measurable impact.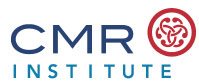 CMR Institute educates life sciences professionals and their organizations with relevant and immediate industry information that increases knowledge and understanding of the issues affecting healthcare today.
CMR Institute's training resources are different because they are created with MDs, clinical specialists, and healthcare leaders to provide real-world wisdom, expert insights, and applicable knowledge.
CMR Institute's e-learning modules are designed to provide an engaging experience to immediately build and reinforce you and your team's knowledge, expertise, performance, and professional value.
CMR Institute specializes in robust client services, including launch support, participant communication, and engagement/reinforcement efforts to maximize your success.
Learn more at www.CMRinstitute.org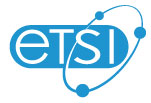 ETSI is the industry leader in creating customized sales training solutions, specifically for pharmaceutical, biotech, and medical device companies. Established almost 50 years ago, ETSI has unsurpassed industry experience creating medical and scientific content. Partnering with ETSI means gaining an experienced team to partner with including account managers, graphic designers, instructional designers, medical writers, quality control editors and layout specialists.
Our key offerings include consultation and creation of:
Curriculum analysis
Training materials addressing key principles of adult learning:

Knowledge, Comprehension, and Application

Interactive training materials for home study, live training, and continuing education
Various forms of knowledge assessment
Workshops for live training and sales meetings like NSM and POAs
Coaching Guides
Train the Trainer Workshops
SPONSORSHIP OPPORTUNITIES
At this time, there are a variety of sponsorship and exhibition opportunities available for corporations wishing to increase visibility and participation in the program; ranging from keynote speaking opportunities through to exhibitor and documentation sponsors. Organizations most suitable for this type of exposure provide services and solutions including:
Instructional designers
Learning technology service providers
Corporate learning and development consultants

Contact:
Aaron Van Dyke | Operations Director, Life Science | Q1 Productions
+1 (312) 840-9086 | avandyke@q1productions.com