Rockwell Automation makes its customers more productive and the world more sustainable. Let us help you access knowledge locked deep inside production systems with a Connected Enterprise that shares information between processes, facilities, business systems and suppliers to accelerate product introductions, drive plant floor efficiencies, focus on process quality, and pursue "real-time release" and "right first time."

Werum IT Solutions is the leading supplier of manufacturing execution systems (MES) and manufacturing IT solutions for the pharmaceutical and biopharmaceutical industries. Werum provides integrated IT solutions for all phases of production – including commercial production, packaging, and track & trace. Werum's solutions help pharma manufacturers to increase efficiency, improve productivity, and meet regulatory requirements. Its out-of-the-box PAS-X software product is run by the majority of the world's top 30 pharmaceutical companies and also by many reginal and mid-sized manufacturers. Werum is part of Medipak Systems, the Pharma Systems business area of the international technology group Körber. Founded in 1969, Werum is headquartered in Lüneburg, Germany, and has many locations in America, Europe, and Asia. www.werum.com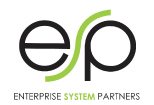 Enterprise System Partners (ESP) is a leading global consulting and project engineering company – supporting manufacturing IT solutions for the life science industry since 2003.
We offer specialist support and consulting services exclusively for manufacturing  and supply chain operations in biotechnology, pharmaceutical and medical devices, with core focus on Manufacturing Execution Systems (MES) and serialization.
Our specialist consultants and engineers have the expertise to support the concept, planning, vendor selection, design and implementation of the entire manufacturing systems landscape from process automation to the enterprise layer (level 0-4).
We have offices in Cork, Boston, Istanbul, Oss, Puerto Rico, San Francisco and the Research Triangle allowing us to support projects with local resources worldwide.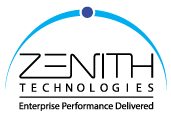 Zenith Technologies operates primarily in the Life Sciences industry; we are world leaders in delivering manufacturing software systems that make pharmaceutical businesses compliant and competitive. We specialize in implementing MES, Automation and Process Control Solutions that improve operational effectiveness. In partnership with Sea Vision we also deliver complete serialization solutions to pharmaceutical companies globally. We support customers through the entire manufacturing life cycle from consultation, project implementation, commissioning & qualification to ongoing maintenance, training & support. Operating across 5 continents, we work with 9 of the Top 10 Pharma and BioTech companies, providing performance improvements, reduced costs, & total compliance.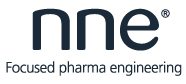 NNE Pharmaplan is an international company specialised in pharma engineering. We help pharmaceutical companies bring products to market by providing flexible, compliant and future-proof solutions. We have close to 2,000 professionals delivering global knowledge and best practices, all dedicated to supporting our customers globally and on local sites.
Through focused pharma engineering we enable our customers to deliver on demand.

Enhanced Information Solutions (EIS) is a consulting company focused on implementing validated computer systems that optimize life science manufacturing.  From manufacturing mobile apps to the implementation of full-featured Manufacturing Execution Systems, EIS has helped 8 of the 10 largest life science companies implement software solutions that improved their manufacturing operations.  Our consultants have expertise in all stages of the software project life cycle, including vendor selection, requirements gathering/analysis, design, implementation, validation and ongoing support.  No matter what MES software is selected, our vendor independent approach and expertise on multiple systems allow us to create the best solution for our clients.

POMS offers comprehensive 100% web based (Cloud proven) Manufacturing Execution System (MES) and Enterprise Manufacturing Intelligence (EMI) products for Biopharmaceutical, Medical Device, and Consumer Packaged Goods manufacturers to meet regulatory requirements while reducing risk, lowering costs, improving efficiency and speed to market.  The POMSnet MES product is a GAMP5, Category 4 (Configurable Software) standard product that has over 30 years of built in industry experience.  Core capabilities include Electronic Batch Records, Review/Release By Exception, Real-time Quality Metrics, Regulatory Compliance, Material Management, Weigh & Dispense Operations, Genealogy, Equipment Management/Use Logs, Personnel Management, ISA S88/S95 Compliance, Business System and Plant Floor Integration.

Nymi™ is focused on delivering secure, Always On Authentication™ to the enterprise. Its first product – The Nymi Band™ – is a wearable and biometrically authenticated hard-token that provides multiple authentication factors in a convenient, wireless device. Communicating via NFC and Bluetooth, the Nymi Band is able to provide a high level of data integrity through user presence. Nymi is working with customers in highly-regulated manufacturing industries to integrate the Nymi Band with their MES to remove the burden of authentication from the user while increasing accountability and nonrepudiation.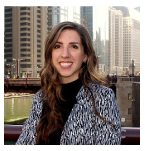 Contact:
Lydia Welmer | Marketing Coordinator | Q1 Productions
312.955.0897 | marketing@q1productions.com