10th Annual Strategic Patient Advocacy Engagement Conference
April 20-22, 2021 | Virtual Event
Pricing:
Individual modules are available for $595.
The entire course may be accessed for $1,500.
Target Audience:
Patient Advocacy
Patient Relations
Patient Affairs
Patient Engagement
Industries Represented:
Pharmaceutical
Biotechnolocy
Medical Device
Recent developments in patient advocacy provide advocates with a wide range of options to serve patient populations while bringing value to an organization. The conference provides practical examples on monetary returns, compliant utilization of social media, justifying advocacy investment and coordination with external organizations that will emphasize the necessity of a robust advocacy strategy while fully addressing patient needs.
FAQ
Explore the Virtual Event Guide & FAQ for insight into our dynamic event platform, including technical requirements, audio troubleshooting, detailed networking steps and more. Our mobile app, Q1 Events, mirrors onsite networking experiences so you stay connected.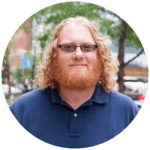 Contact:
Chris Cockerell, Senior Event Manager
Q1 Productions
+1 (312) 224-8722
ccockerell@q1productions.com