9th Annual Innovations in Medical Device Packaging Conference
May 14-15, 2019 | Chicago, IL
Crowne Plaza Chicago West Loop
Download Agenda
Register Now
SPONSORS

WESTPAK, established in 1986, is a leading independent 3rd party test laboratory with facilities in San Jose and San Diego, California delivering best-in-class Medical Device Package Validation services to the industry. WESTPAK has provided ISO 11607 guidance and testing services to a majority of the Top 40 Medical Device Manufacturers. https://www.westpak.com/page/life-science
WESTPAK's laboratories are accredited to ISO/IEC 17025 by the American Association of Laboratory Accreditation (A2LA) for a wide variety of test procedures. Our philosophy is "Integrity is the priceless ingredient in testing." WESTPAK strives to be the vendor you don't have to worry about. Visit https://www.westpak.com/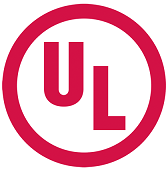 The UL Life & Health Sciences division is dedicated to healthcare industry innovation. We help clients with their biggest challenges in regulatory management, market access, and connected device risk i.e. safety, security, usability, and interoperability. We ensure that medical devices are safe to deploy and use in an increasingly patient-centric and connected environment. UL brings decades of the most advanced technical, regulatory and clinical expertise to solve the toughest challenges in the market with the goal of improving access to advanced safe healthcare around the world. Our technical experts and biomedical engineers each average of over 10 years' experience and are active members of industry standards writing and technical committees.

WuXi AppTec Laboratory Testing Division Medical Device provides world-class, integrated, testing solutions to enable our clients to transform their ideas into life-changing healthcare solutions for patients and caregivers. We are committed to delivering the level of expert lab testing needed to make that vision a reality—for companies big and small. 
Our robust approach, active leadership and strategic partnership make WuXi AppTec a trusted navigator through global change—with a track record of minimizing delays and time to market for manufacturers across the world.

UFP Technologies is a producer of innovative, custom-engineered medical devices, sub-assemblies, components, and packaging. Partnering with our clients, we meet unique production demands through inventive design, thoughtful material selection using specialty foams and films, prototyping, development of custom manufacturing equipment, and high volume production. We bring deep experience in single-use devices for infection prevention, fluid and air management, orthopedic implant packaging, minimally invasive surgery, wound care, and wearables. Our facilities are ISO 13485 certified and FDA registered.

Tyvek®: Standard of Excellence for Medical Packaging. For more than 40 years, Tyvek® has been helping to protect the health of literally millions of patients worldwide by helping to keep medical devices that start sterile to stay sterile. Recognized as a standard of excellence in healthcare packaging, Tyvek® is used in virtually every form of sterile medical packaging and a wide variety of pharmaceutical packaging applications—both sterile and non-sterile. Tyvek® styles for medical packaging and pharmaceutical packaging applications are manufactured to rigorous quality standards to meet the unique requirements of these highly regulated industries.

Technipaq Inc. is one of the leading medical packaging manufacturers for the healthcare, medical device, diagnostic & life science industries. An ISO 13485 certified manufacturer with more than 100,000 square-feet of production and warehousing space, Technipaq is capable of laminating, printing, slitting, sheeting, die-cutting, and fabricating flexible sterilize or non–sterilize bags and pouches to exact specifications. The company is proudly one of only an elite few Authorized Converters of Medical Grade DuPont™ Tyvek® in North America. All of our materials are available in rollstock, lid or pouch form. We can meet any barrier, strength or sterilization method.

Videojet Technologies is a world leader in the product identification market, providing in-line printing, coding, and marking products, application specific fluids, and product lifecycle services. Videojet partners with customers in the consumer packaged goods, pharmaceutical, and industrial goods industries to improve their productivity, to protect and grow their brands, and to stay ahead of industry trends and regulations. With application experts and technology leadership in Continuous Inkjet (CIJ), Thermal Inkjet (TIJ), Laser Marking, Thermal Transfer Overprinting (TTO), case coding and labeling, and wide array printing, Videojet has more than 345,000 printers installed worldwide.

Prent Corporation is the premier global designer and manufacturer of high performance plastic medical packaging. Manufactured to exact specifications in controlled Class 8 clean room environments, Prent's global operations provide reliable, quality, cost-effective packaging solutions. Featuring custom built robotic thermoformers and advanced in-house tool and machine build, the company's turnkey worldwide facilities and integrated global capabilities allow Prent to be a preferred, single-source supplier of high-quality plastic products. Let our award-winning product design teams help you with your next packaging challenge. Locations include Arizona, Wisconsin, Costa Rica, Puerto Rico, China, Denmark, Malaysia, and Rosarito, Mexico!
SPONSORSHIP OPPORTUNITIES
At this time, there are a variety of sponsorship and exhibition opportunities available for companies wishing to increase their visibility and participation in the program, ranging from keynote speaking opportunities through to exhibitor and documentation sponsors. Organizations most suitable for this type of exposure provide services and solutions including:
Regulatory Consultants
Packaging Materials
Package Design Firms
Packaging Technology
Sustainability Experts
Sterilization Services

Contact:
Eric Jahnke | Sr. Marketing Manager | Q1 Productions
312.955.0424 | marketing@q1productions.com