PRODUCT INFO

Includes 1 Hour Windows Media Video File and PowerPoint presentations for immediate download.
Market research firms continue to forecast that the drug-led combination marketplace will continue on a path of growth and expansion, increasing the importance for pharmaceutical and biotechnology companies to have clearer understanding of regulatory requirements for combination products.
Overview of 21 CFR 4 GMP regulations and best practices for incorporating these regulations into the quality system
Building a design history file for the combination product, including strategies for retrospective compilation
Outlining of global regulatory framework for combination products
Discussion of relevant guidelines for development, registration and lifecycle management
Best practices used to secure approval of a sustainable license
Speaker:
Suzette Roan
Associate Director, Regulatory Affairs CMC Combination Products
Biogen Inc.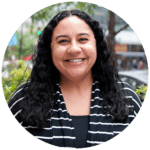 Contact:
Brooke Akins | Division Director, Life Science Programs
+1 (312) 224-1693 
bakins@q1productions.com​