7TH ANNUAL MEDICAL DEVICE PRICING AND STRATEGIC ACCOUNTS CONFERENCE
OCTOBER 5-6, 2017 | ATLANTA, GA | HYATT REGENCY ATLANTA
Download Agenda
Register Now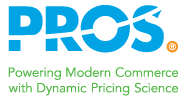 PROS is powering the shift to modern commerce, helping competitive healthcare enterprises create a personalized and frictionless experience for their customers. Fueled by dynamic pricing science, PROS offers solutions that make it possible for healthcare companies to price, configure and sell their products and services with speed, precision and consistency across sales channels. Our healthcare customers are leaders in their market sectors and benefit from our team's industry experience and decades of data science expertise infused into our healthcare solutions.

FPX simplifies the buying and selling experience to align enterprise businesses with the expectations of modern omnichannel customers. Powerful enough to handle any level of complexity, nimble enough to advance your commerce strategy, and simple enough to seamlessly extend and enhance the capabilities of direct and indirect sales, FPX is the business agility engine to power success in this era of Digital Transformation. With FPX enterprise CPQ, today's leading organizations are optimizing the experience of buying and selling across their sales, partner, and ecommerce channels, driving increased revenue and profit margins, increased loyalty and engagement, and a consolidated IT footprint.

Zilliant offers the only AI-based SaaS platform enabling B2B companies to grow share and profits while maximizing customer lifetime value. The company's advanced intelligence is delivered seamlessly through the Zilliant IQ™ platform, which is integrated within existing field sales workflows, CRM applications and ecommerce channels, to inform pricing and sales decisions and increase the value of every B2B customer interaction. Learn more about how Zilliant helps maximize the lifetime value of B2B customer relationships at www.zilliant.com

Wiglaf Pricing is a boutique consulting firm serving life science and technology companies. Executives seek out Wiglaf Pricing to make core pricing decisions in the face of uncertainty.
We identify launch prices for new products and services, define price structures to profitably segment markets, conduct deep-dive pricing analytics, improve price variance management, and develop organizational capabilities through people, processes, and tools. The upshot is stronger margins for the value you deliver to customers.
We deliver results that matter. Wiglaf Pricing is Helping Executives Manage Price Better™.

L.E.K. is a global strategy consulting firm with offices across Europe, the Americas and Asia-Pacific. We counsel our clients on their key strategic issues, leveraging our deep industry expertise and using analytical rigor to help them make informed decisions more quickly and solve their toughest and most critical business problems.
Founded in London in 1983 by three partners, we now employ more than 1,200 professionals worldwide. We advise and support global companies that are leaders in their industries.
Companies come to us because they know we offer the knowledge, insight and guidance they need to move forward with confidence. Our consultants deliver world-class and rigorous analysis, deep knowledge of their industries, and pragmatic solutions to produce practical, high-impact results – quickly.
Whether it's a global pharmaceutical company evaluating its strategy in the face of an impending revenue "cliff" from loss of patent exclusivity on key products; an airline seeking new revenue sources in a challenging deregulated industry; or a global footwear company repositioning its brands, our clients rely on L.E.K. to help them meet their toughest challenges, and take advantage of their biggest opportunities.
L.E.K. provides a comprehensive range of capabilities around the globe, including Strategy, Mergers & Acquisitions, Marketing & Sales and Strategy Activation. We have deep expertise and a proven track record in a broad range of industries:

Life Science Network is a relaxed forum in which thousands of life science executives, scientists, entrepreneurs, investors and media professionals come together for easy communication, to make new connections, find new ways to collaborate, and help one another find the latest jobs or partnering opportunities. Join our community for free today at LifeScienceNetwork.com

Contact:
Eric Jahnke | Sr. Marketing Manager | Q1 Productions
312.955.0424 | marketing@q1productions.com