9th Annual Medical Communications and Dissemination of Scientific Information Conference
September 14-16, 2020 | Virtual Event
Special Thanks to Our Sponsors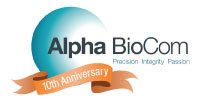 SPONSORS

Healthcare Consultancy Group (HCG) is a global leader in medical communications comprising seven interconnected agencies with distinct personalities and complementary skills.
Our agencies craft evidence into stories that shape decisions and drive medicine. With the conviction of expertise and the confidence of authority we challenge established wisdom to inform and engage your audiences.
Our culture generates a thought arena, driving future thinking, collaboration, and communication excellence.
We are masters of channel and content, passionate about providing the reach and resolve required to deliver programs that move hearts and minds.
To make you first, we lead.

TikaMobile, Inc. is the premier leader in cloud-based business intelligence and CRM software for the global life sciences industry. By combining many disparate sales and marketing tools into a single easy-to-use application, while applying prescriptive, actionable analytics across the commercial organization, Tika is transforming and optimizing sales organizations for pharmaceutical and medical device companies. Tika is committed to innovation, product excellence, and customer success and sustains organizations of all sizes. Headquartered in New York City, Tika has offices in the United States, Europe and India. For more information, visit www.TikaMobile.com.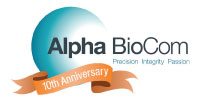 AlphaBioCom develops clear, compelling and creative medical communications for the pharmaceutical and Biotech industry. From full integrated communication plans and scientific publications to advisory board meetings and meeting reports, AlphaBioCom has the experience and skills to effectively meet your needs and exceed your expectations in every area of medical and scientific communications.
SPONSORSHIP OPPORTUNITIES
At this time, there are a variety of sponsorship and exhibition opportunities available for companies wishing to increase their visibility and participation in the program, ranging from keynote speaking opportunities through to exhibitor and documentation sponsors. Organizations most suitable for this type of exposure provide services and solutions including:
Medical Marketing Communications
eDetailing
Software & Services for Medical Communications
Social Media Aggregation Software
Digital Communications Providers
Global Communications Consultants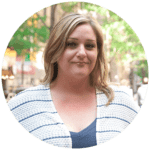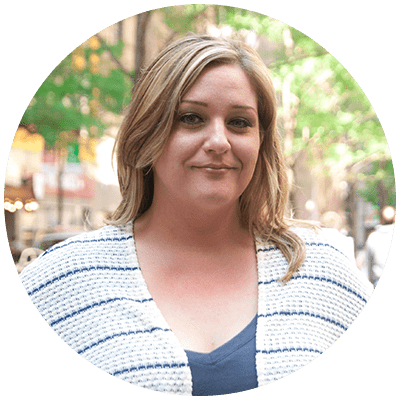 Contact:
Mildred J Nieman
Director, Sponsorship Sales
Q1 Productions
+1 (312) 527-8101
mnieman@q1productions.com