5th Annual Pharmaceutical and Biotech Medical Affairs Pre-Launch Strategies Conference
September 16-18, 2020 | Virtual Event
July, 2021 | Virtual Event
SPONSORS

Monocl enables professionals to confidently target and engage the right stakeholders across healthcare and life sciences. Our cloud-based platform offers unparalleled global coverage and provides a 360-degree perspective on millions of medical experts, opinion leaders, physicians, investigators, and researchers. Empowered by machine-learning, we source data from research publications, clinical trials, medical and scientific meetings, grant funding, industry payments, news and more. Monocl is trusted by the leading pharmaceutical, biotech and instrument companies worldwide to drive engagement, improve performance and reduce cost.

We have lived and breathed the Medical Science Liaison(MSL) experience for over 35 years creating MSL teams and the tools to ensure their success.
Our mission is to be the industry leader for companies outsourcing their MSL development and training programs by demonstrating the value MSL teams create for both internal and external stakeholders. By providing cutting-edge, creative medical education platforms, along with experience-based training programs, we equip MSL teams to be the "best" at what they do.
Our technology driven medical science liaison and medical affairs organization provides the following…
Contract MSLs and Medical Affairs
MSL Training
AI Enhanced CRM and KOL Profiling Tools
Field Engagement Tools Leveraging Augmented Reality and Virtual Reality
Enhanced Scientific Posters
Video Production and Content Development

H1 is the first company to arm healthcare and life science companies with on-demand, live insights from across the data universe to accelerate the discovery and development of therapies to fight diseases. The company provides real-time data to support the end-to-end therapeutic development process from fundraising to product development to product launch, helping companies make smarter scientific decisions. Working with medical affairs and strategy teams who span all phases of the development lifecycle, H1 provides the complete picture of institutions, experts, scholarly content, markets, competitors and new opportunities through research grounded in actual data and clinical findings.

TriNet Pharma is a recruiting firm solely dedicated to placing permanent and contract Medical Affairs professionals in life sciences companies in the United States and around the world. Since 2009, the company has evolved into one of healthcare's largest and most respected agencies for providing Medical Director Services and Medical Science Liaison Services. TriNet Pharma has identified and placed Medical Science Liaisons, Clinical Trial Liaisons, director-level and executive-level professionals across multiple therapeutic areas. The company has a performance-based culture built upon trust, leadership, expertise, and accountability, which have allowed it to enjoy year-over-year growth since entering the Medical Affairs arena.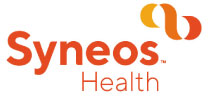 Syneos Health (Nasdaq:SYNH) is the only fully integrated biopharmaceutical solutions organization. Our company, including a Contract Research Organization (CRO) and Contract Commercial Organization (CCO), is purpose-built to accelerate customer performance to address modern market realities. Created through the merger of two industry leading companies – INC Research and inVentiv Health – we bring together more than 21,000 clinical and commercial minds with the ability to support customers in more than 110 countries. Together, we share insights, use the latest technologies and apply advanced business practices to speed our customers' delivery of important therapies to patients. To learn more about how we are shortening the distance from lab to lifeTM visit SyneosHealth.com.

Voxx Analytics is the influence analytics leader, delivering Big Data takeaways with ease and precision. Top 20 Pharma manufacturers love our disruptive abilities. Voxx sharpens clients' external engagement techniques with actionable insights, letting them shape and drive their research, communications, professional education and engagement strategies with confidence.

The Carolan Group is a specialized talent acquisition firm dedicated to the recruitment and staffing of advanced degree medical affairs professionals including Medical Science Liaisons, Field Medical Directors, MSL Managers and Medical Affairs leadership. Our experienced team of recruitment professionals has a passion for quality that produces strategic and timely results. We have extensive experience in the areas of retained and contingency search, multiple hire expansion projects and outsourced recruitment. For 15 years, we have successfully built specialized MSL teams for a variety of clients ranging from small biotech to large pharmaceutical firms. For more details, please visit us at www.MSLrecruiter.com

Within3 is the leading software communications company for life science and healthcare markets. Our online discussion platform allows organizations to compliantly engage physicians, nurses, payers, and patients in groups large or small from around the world. Strong support for privacy, regulatory and security standards underpin every implementation. By collaborating more effectively, lower costs and better health outcomes are achieved. When engagement matters, companies choose Within3.
Website: http://within3.com

Healthcare Consultancy Group (HCG) is a global leader in medical communications comprising seven interconnected agencies with distinct personalities and complementary skills.
Our agencies craft evidence into stories that shape decisions and drive medicine. With the conviction of expertise and the confidence of authority we challenge established wisdom to inform and engage your audiences.
Our culture generates a thought arena, driving future thinking, collaboration, and communication excellence.
We are masters of channel and content, passionate about providing the reach and resolve required to deliver programs that move hearts and minds.
To make you first, we lead.

Endpoint Technologies is dedicated to providing comprehensive technology and business consulting services to life science organizations.  Specializing in Medical Affairs in Pharmaceutical and Biotech companies, Endpoint will provide insight and assistance with strategic planning, requirement definition, project management, solutions evaluation, implementation and support.  Endpoint has formed strategic partnerships with the recognized leaders among service and technology providers to become a trusted partner in the industry.  Endpoint also provides systems management, maintenance and support on a number of widely used software solutions.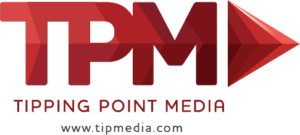 For over 13 years, Tipping Point Media (TPM), has developed award winning (35 awards in 2015-16), technically advanced, creatively engaging, and ROEI (return on educational investment) solutions in the Life Science industry. We are committed to innovation, quality, engagement, positive experiences,
and garnering learners retention. It is our promise to achieve effective and proven results through the power of collaboration.
Tipping Point has revolutionized Sales Training Solutions and
Patient/Caregiver education. Some of our solutions include:
Advanced eLearning
Virtual Reality Gamification
Branching Logic Learning (branching interactive videos)
3D Simulations Experiences (Virtual, Augmented, and Mixed Reality)
Live and Virtual Workshop Development
Virtual Preceptorships
CAMPUS (Online University)
And much more…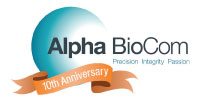 AlphaBioCom develops clear, compelling and creative medical communications for the pharmaceutical and Biotech industry. From full integrated communication plans and scientific publications to advisory board meetings and meeting reports, AlphaBioCom has the experience and skills to effectively meet your needs and exceed your expectations in every area of medical and scientific communications.

Scientific Commercialization LLC (SC) is a specialized management consulting and business intelligence firm that helps leaders and their organizations optimize performance to achieve measurable, sustainable results.  Our life science practice helps pharmaceutical, biopharmaceutical, medical device, and diagnostic companies leverage science to maximize patient success.
SC has over 19 years of experience providing strategic guidance, organizational development, and key initiative support in:
Medical Affairs

Field Medical

Research & Development

Clinical Operations

Global Regulatory Affairs

Government Affairs

Commercial Operations
Our engagement methodology, tools and techniques deliver tangible value to clients with each well-defined step: 1) Diagnose & Recommend actions to remedy gaps or seize opportunities 2) Plan & Prepare the organization for successful meaningful change 3) Build & Implement high value strategy, process, people or technology solutions and 4) Manage & Measure for ongoing, sustainable performance.
SPONSORSHIP OPPORTUNITIES
At this time, there are a variety of sponsorship and exhibition opportunities available for companies wishing to increase their visibility and participation in the program, ranging from keynote speaking opportunities through to exhibitor and documentation sponsors. Organizations most suitable for this type of exposure provide services and solutions including:
Medical/Scientific Communications
MSL Recruitment
Data Services
Analytics
Healthcare Engagement
Business Development/Consulting
Executive search firms
Commercialization
Strategic Planning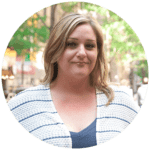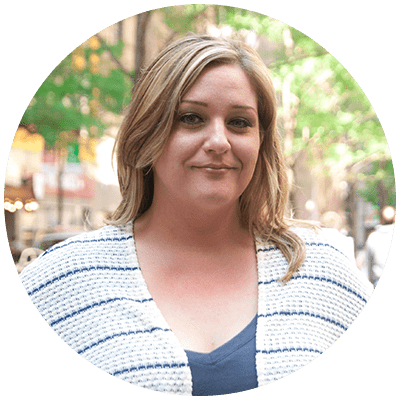 Contact:
Mildred J Nieman
Director, Sponsorship Sales
Q1 Productions
+1 (312) 527-8101
mnieman@q1productions.com