4th Annual Pharma and Biotech Medical Affairs Pre-Launch Strategies Conference
April 29-30, 2019 | Boston, MA
Hilton Boston Logan Airport
Download Agenda
Register Now
SPONSORS

PRI Healthcare Solutions (PRI HCS) is an experienced and accomplished hybrid medical communications agency. As a division of Haymarket, known worldwide for its excellence in communications, PRI's core competency and strong foundation derives from Haymarket's deep content experience and its ability to harness HCP engagement data to build and disseminate scientific content in a more targeted and efficient manner across all medical affairs audiences. As both a US medical communications agency and Global communications company, our combined resources allow us to excel when developing medical affairs supported education programs.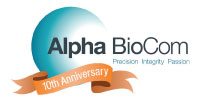 AlphaBioCom develops clear, compelling and creative medical communications for the pharmaceutical and Biotech industry. From full integrated communication plans and scientific publications to advisory board meetings and meeting reports, AlphaBioCom has the experience and skills to effectively meet your needs and exceed your expectations in every area of medical and scientific communications.

We have lived and breathed the Medical Science Liaison(MSL) experience for over 35 years creating MSL teams and the tools to ensure their success.
Our mission is to be the industry leader for companies outsourcing their MSL development and training programs by demonstrating the value MSL teams create for both internal and external stakeholders. By providing cutting-edge, creative medical education platforms, along with experience-based training programs, we equip MSL teams to be the "best" at what they do.
Our technology driven medical science liaison and medical affairs organization provides the following…
Contract MSLs and Medical Affairs
MSL Training
AI Enhanced CRM and KOL Profiling Tools
Field Engagement Tools Leveraging Augmented Reality and Virtual Reality
Enhanced Scientific Posters
Video Production and Content Development

Voxx Analytics is the influence analytics leader, delivering Big Data takeaways with ease and precision. Top 20 Pharma manufacturers love our disruptive abilities. Voxx sharpens clients' external engagement techniques with actionable insights, letting them shape and drive their research, communications, professional education and engagement strategies with confidence.

Two Labs Pharma Services is a Trade Commercialization organization that has been providing industry-leading expertise throughout the pharma product launch and lifecycle process since 2003. Pennside Partners, a Two Labs Company, is a leading international provider of market insights, benchmarking and competitive intelligence services for the pharmaceutical, biotech, and medical services sectors. Pennside has been a trusted partner with many of the largest pharmaceutical and biotech companies for over 25 years, with a growing presence among small and mid-sized players. Pennside was acquired by Two Labs in October 2018, offering a wider and deeper suite of services to clients.

H1 is the first company to arm healthcare and life science companies with on-demand, live insights from across the data universe to accelerate the discovery and development of therapies to fight diseases. The company provides real-time data to support the end-to-end therapeutic development process from fundraising to product development to product launch, helping companies make smarter scientific decisions. Working with medical affairs and strategy teams who span all phases of the development lifecycle, H1 provides the complete picture of institutions, experts, scholarly content, markets, competitors and new opportunities through research grounded in actual data and clinical findings.

Scientific Commercialization LLC (SC) is a specialized management consulting and business intelligence firm that helps leaders and their organizations optimize performance to achieve measurable, sustainable results. Our life science practice helps pharmaceutical, biopharmaceutical, medical device, and diagnostic companies leverage science to maximize patient success.
SC has over 19 years of experience providing strategic guidance, organizational development, and key initiative support in:
Medical Affairs
Field Medical
Research & Development
Clinical Operations
Global Regulatory Affairs
Government Affairs
Commercial Operations
Our engagement methodology, tools and techniques deliver tangible value to clients with each well-defined step: 1) Diagnose & Recommend actions to remedy gaps or seize opportunities 2) Plan & Prepare the organization for successful meaningful change 3) Build & Implement high value strategy, process, people or technology solutions and 4) Manage & Measure for ongoing, sustainable performance.

The Carolan Group is a specialized talent acquisition firm dedicated to the recruitment and staffing of advanced degree medical affairs professionals including Medical Science Liaisons, Field Medical Directors, MSL Managers and Medical Affairs leadership. Our experienced team of recruitment professionals has a passion for quality that produces strategic and timely results. We have extensive experience in the areas of retained and contingency search, multiple hire expansion projects and outsourced recruitment. For 15 years, we have successfully built specialized MSL teams for a variety of clients ranging from small biotech to large pharmaceutical firms. For more details, please visit us at www.MSLrecruiter.com

Within3 is the leading software communications company for life science and healthcare markets. Our online discussion platform allows organizations to compliantly engage physicians, nurses, payers, and patients in groups large or small from around the world. Strong support for privacy, regulatory and security standards underpin every implementation. By collaborating more effectively, lower costs and better health outcomes are achieved. When engagement matters, companies choose Within3.
Website: http://within3.com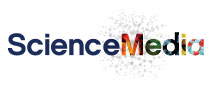 ScienceMedia – Teaching Complex Science Simply
For over twenty-five years, ScienceMedia has delivered innovative training solutions to the Life Sciences industry, with a primary focus on Clinical Development, Medical Affairs, and Commercial learning. ScienceMedia's mission to elevate clinical competency by teaching complex science simply is achieved by marrying data-backed research in cognitive and adult learning principles with engaging, interactive, and mobile-based learning ideal for today's industry professionals.
In addition to providing ground-up, fully custom training, ScienceMedia's SMi Source™ platform is the industry's premier cloud-based, microlearning library containing more than 400 full courses and over 16,000 disease and therapeutic area topics. Perfect for both foundational and continuous training, SMi Source combines quick search and retrieval of critical information at the point-of-need with up to date, accurate, and trusted multimedia learning content presented in an interactive format.

The Medical Affairs Company (TMAC) provides companies with the unmatched ability to contract or direct hire custom-built and highly specialized field medical affairs teams, leverage the expertise of an in-house Medical Information Call Center and partner with a world-class team of medical affairs consultants.
TMAC'S management team has been actively engaged in the medical affairs sector for more than 25 years and has continued to further develop and evolve strategic and creative staffing and project-based solutions that meet the needs of today's biopharmaceutical, diagnostic and medical device companies. Our long-standing commitment and focus within medical affairs, distinctly positions us to provide a clear perspective of field medical, field medical management and medical affairs roles and functionality.
SPONSORSHIP OPPORTUNITIES
At this time, there are a variety of sponsorship and exhibition opportunities available for companies wishing to increase their visibility and participation in the program, ranging from keynote speaking opportunities through to exhibitor and documentation sponsors. Organizations most suitable for this type of exposure provide services and solutions including:
Medical & Scientific Communications Firms
Digital Media: Platforms & Content Development
Medical & Clinical Affairs Consultancies
Contract Medical Science Liaison Firms
Big Data & Data Analytics for Medical Affairs
Stakeholder Engagement Platforms & Services
Global Health Data Research Firms