8th Annual Medical Device Sterilization Conference
October 19-21, 2020 | Virtual Event
Pricing:
Individual modules are available for $595.
The entire course may be accessed for $1,500.
Target Audience:
Sterilization
Microbiology
Sterilization Science
Sterility Assurance
Industries Represented:
Medical Device
Contact: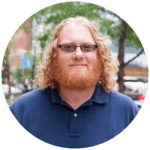 Chris Cockerell
Sr. Event Manager
Q1 Productions
+1 (312) 224-8722
ccockerell@q1productions.com
Addressing the Shift to Lower EO Concentration Levels & Methods to Optimize Validation Strategies, Opportunities to Migrate to E-Beam, X-Ray & Alternative Gas Modalities all while Remaining Abreast of Evolving Standards & Regulations
Given the persistent concern surrounding EO sterilization, medical device industry leaders are keen to explore optimization strategies for sterilizing products at lower EO concentrations alongside potential alternative gas and radiation modalities to ensure pace is kept with evolving industry standards. As x-ray, e-beam, and other low temperature gas technology is refined, guidance for smooth transition away from EO and gamma sterilization has become a top priority among device manufacturers across the industry.
This year's Medical Device Sterilization program will virtually connect industry leaders in three half-day modules.
In addition to technical assessment and trajectory, notified body perspectives on EU MDR compliance and Europe's position on EO, guidance regarding effective development of IFU's, and the assessment of the COVID-19 pandemic impact on the sterilization sector remain of critical to industry leaders and will inform the core of the meeting's focus.
FAQs
What is a virtual meeting?
A virtual meeting is hosted online rather than in-person, connecting people remotely for education & networking.
How will I join the virtual course?
Prior to the course, you will receive a Zoom link via a calendar invitation as well as via email, which you will click to join the course.
What equipment will I need?
The Zoom platform can be used with any device, though we suggest using your webcam enabled laptop, coupled with a headset.
Will I need to use my webcam?
Presenters will be broadcasting video alongside presentations, and attendees will share their cameras at select periods.