10th Annual Medical Device Strategic Pricing & Accounts Conference
October 13-15, 2020 | Virtual Event
Pricing:
Individual modules are available for $595.
The entire course may be accessed for $1,500.
Target Audience:
Pricing
Contracting
National Accounts
Corporate Accounts
Enterprise Sales
Market Access
Industries Represented:
Medical Device
Contact: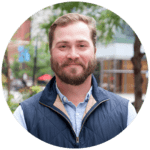 Aaron Van Dyke
Operations Director, Life Science
Q1 Productions
+1 (312) 955-0825
avandyke@q1productions.com
As the health care price chain continues adapting to the challenges brought on by COVID-19, understanding GPO and IDN value points, processing third party data and effective price leveraging strategies are more important than ever. As pricing demands change and payers reevaluate purchasing priorities, contracting professionals are challenged with anticipating the needs of these partnering organizations. The pandemic and resulting disruption to the global supply chain has left device pricing professionals to renegotiate contracts and bridge gaps in revenue to absorb costs while ensuring successful commitments in an uncertain market.
Through collaborative discussions between GPOs, IDNs and manufacturers, the 10th Annual Medical Device Strategic Pricing & Accounts Conference aims to virtually connect pricing leaders and equip stakeholders with insight into the needs of partnering organizations. By sharing the perspectives of contracting professionals throughout the price chain, teams will gain key insight on leveraging price advantages, supply chain cost absorption, and a harmonized definition of value in an evolving health care industry.
The program will be hosted in three half-day modules. Individual modules are available for $595. The entire course may be accessed for $1,500.
FAQ
Explore the Virtual Event Guide & FAQ for insight into our dynamic event platform, including technical requirements, audio troubleshooting, detailed networking steps and more. Our mobile app, Q1 Events, mirrors onsite networking experiences so you stay connected.