11th Annual Medical Device & Diagnostic Labeling Conference
September 22-23, 2021 | Virtual Event
Pricing
$1,500 for Virtual Registration
Target Audience
Labeling
Regulatory Affairs
Regulatory Labeling
Technical Writing
Industries Represented
Medical Device
Diagnostic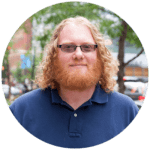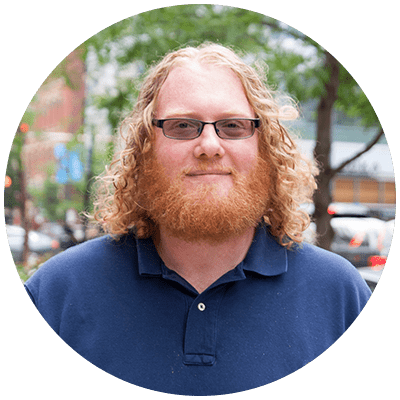 Contact:
Chris Cockerell, Senior Event Manager
Q1 Productions
+1 (312) 224-8722
ccockerell@q1productions.com
Optimize your labeling program with in-depth clarification of global regulatory requirements & best practices for process improvement
​This event highlights perspectives from regulatory authorities and industry experts to support your team's labeling quality and compliance. In diverse sessions on labeling requirements and process changes, including international UDI rules, EUDAMED submissions and the applicability of e-labels across global regions, attendees walk away with actionable insights to ensure success. Dive deep into new and evolving industry standards with peers and glean lessons learned for future  market expansion.
The dynamic Q1 Productions virtual platform fosters a sense of collaboration. Thoughtfully designed networking features connect you with your peers beyond the capabilities of a Zoom meeting. Customize your experience and address your unique concerns during live Q&A after each session. Our commitment to industry perspectives keeps the program focused on what matters and dynamic session formats make it fun. Learning will take place in three half-day modules to maximize retention and engagement.
A Special Thanks to Our Sponsors: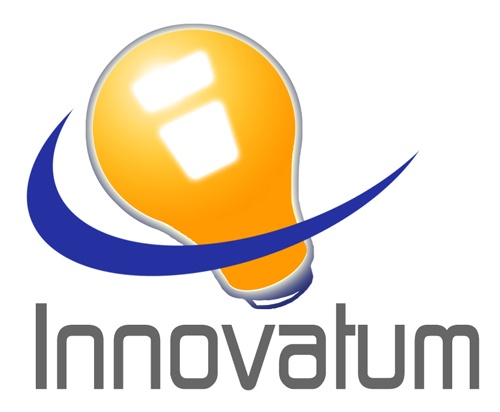 Innovatum's ROBAR provides many powerful regulatory data management, labeling and submissions capabilities for UDI/MDR/IVDR/Eudamed. It is delivered with consulting, Implementation, validation documentation and optional validation assistance. As a true end-to-end regulated labeling system provider, Innovatum has been a top innovator in life sciences labeling for over 25 years. Innovatum's fully configurable and easily validatable RIMS/PIMS/MDM labeling systems are easily expandable to meet future regulatory needs without involving the IT department. Additional modular capabilities include 100% label inspection and eIFU management with hosting.

Life sciences leaders are overworked and overwhelmed. Network Partners understands the need for experienced professionals who complement your existing team, because you deserve to be equipped for success. Network Partners provides the right professional to make immediate, valuable contributions in: Regulatory Affairs | Quality | Packaging Engineering | Labeling | Program Management.

Argos Multilingual is a global language solutions provider with experience in the life sciences, industrial manufacturing, and software/hardware industries. Our business is built on three core values – quality at source, a partnership approach, and technology agnostic solutions. We are committed to giving you freedom of choice while providing customized strategies to fit your business needs, and we are ISO 9001, ISO 17100, EN ISO 13485, ISO 18587 and ISO 27001 certified. With production centers in Krakow, Poland and Colorado, USA, we provide value through dedicated customer service and subject matter expertise in your industry.
Loftware, the global leader in Enterprise Labeling and Artwork Management – currently enables supply chain continuity for more than 100,000 customers in over 100 countries across the globe. Loftware built the industry's most comprehensive end-to-end digital platform, with SaaS, cloud-based and on-premise deployments, that seamlessly integrates with existing business applications. Loftware redefines how enterprises create, manage and print complex labeling and packaging artwork and scale across their operations. Loftware's combined platform – whether for labeling, artwork management or both – offers pre-configured, built-in applications that automate common labeling operations and enable compliance with regulations such as 21 CFR Part 11, EU MDR and FDA UDI.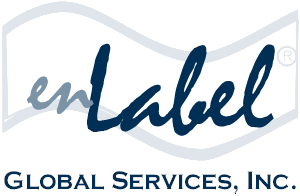 EnLabel Global Services, Inc. delivers best in class technology and domain expertise for Compliance Labeling, Data harmonization, Consolidation, Automation, Verification and Solution Validation to the Medical Device Market.  enLabel delivers value to our clients by providing end to end visibility and control of their labeling operations across their global supply chain to manage the perpetually changing regulatory and localization requirements.
​

AMPLEXOR Life Sciences assists organizations developing pharmaceutical drugs, medical devices, and biotechnology with launching products and breaking into new markets quickly. Its proven solutions as well as professional and business services expedite the creation and delivery of consistent, compliant, high-quality and global content – both physical and digital.
AMPLEXOR Life Sciences boasts a rich 25+ year history of serving pharmaceutical producers, medical device manufacturers, and biotechnology companies.

Kallik is an enterprise labeling and artwork management software company, delivering world class cloud-based software and services with the highest levels of scalability and security. Our software, Veraciti™, is an end-to-end solution covering the entire labeling lifecycle of highly regulated industries. We work closely with major organizations in the medical device, pharmaceutical, chemical, cosmetic and food and beverage industries to ensure that the right data gets onto the right labels at the right time. With guaranteed full audit trail compliance throughout every product, Veraciti connects legal, regulatory, marketing and manufacturing to enable an integrated digital packaging and labeling supply chain.

PRISYM ID provides regulated content and label management solutions designed specifically for life science companies and medical device manufacturers, improving patient safety and health outcomes whilst ensuring regulatory compliance. PRISYM ID's unique products and technologies are used to assure compliance globally, for 10 million+ medical device, clinical trial and pharmaceutical products annually. www.prisymid.com

BioMedWire (BMW), a technology-driven communications platform, is a digital hub committed to connecting the public to emerging market opportunities in life sciences and beyond. We cover companies and events in the fields of biotechnology, pharmaceuticals, life systems technologies, environmental, nutraceuticals, cosmeceuticals, medical, biomedical devices, and more. We also delve into the companies and institutions that are devoted to research and development of the next cancer therapeutic, critical device or lifesaving vaccine.