5th Annual Medical Device Human Factors and Usability Testing Conference
October 20-22, 2020 | Virtual Event
Pricing:
Individual modules are available for $595.
The entire course may be accessed for $1,500.
Target Audience:
Human Factors
Usability/UX Testing
Design Assurance
Biomedical Engineering
System Engineering
Product Development
Research & Development​
Industries Represented:
Medical Device
Contact: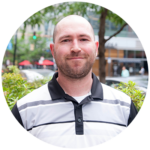 Rob Britt
Senior Event Manager
Q1 Productions
+1 (312) 224-8773
rbritt@q1productions.com
Innovations in Human Factors & Usability Engineering to Further Enhance User Safety and Satisfaction While Meeting Commercial & Regulatory Demands, from Rigorous User Research and Solid Testing Design to Critical Analysis of Post-Market Feedback
Human factors engineering and usability testing for medical device products is an integral component of product development, and one which must be thoughtfully approached in order to ensure a comprehensive and successful test which provides robust data to support the safe and correct use of technologies, by a wide range of users. The 5th Annual Medical Device Human Factors and Usability Conference will virtually connect human factor specialists to dive deep into remote usability testing best practices as well as clarity on FDA and Notified Body expetactions as a reult of COVID-19 and the delay of the EU MDR. The content will be delivered in three modules:
Module 1: October 20
Module 2: October 21
Module 3: October 22
FAQ
Explore the Virtual Event Guide & FAQ for insight into our dynamic event platform, including technical requirements, audio troubleshooting, detailed networking steps and more. Our mobile app, Q1 Events, mirrors onsite networking experiences so you stay connected.