Medical Device & Diagnostic Corporate Strategy & Business Development Conference
August 5, 2020 | Virtual Event
Pricing:
The entire course may be accessed for $595.
Target Audience:
Corporate Development
Corporate Strategy
Business Development
Mergers & Acquisitions
General Counsel, Due Diligence
Industries Represented:
Medical Device
Diagnostic
Contact: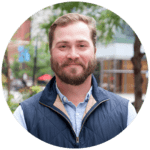 Aaron Van Dyke
Operations Director, Life Science
Q1 Productions
+1 (312) 955-0825
avandyke@q1productions.com
Overview:
The medical device industry is in a constant state of expansion and reshaping, with an abundance of opportunities for innovation creating an environment in which companies must continuously add to a product portfolio in order to remain competitive. Now, corporate strategy executives must evaluate the impact of COVID-19 on the global economy determine how business objectives will evolve in 2020 and beyond.
In this virtual event, industry leaders will come together to add resources to the company toolbox and ensure strategy teams act as drivers of value and cost-consciousness internally as well as strategic partners within the healthcare space. Corporate strategy executives will share lessons learned on past and potential business deals, growth strategies, negotiation techniques, and decisions surrounding calculations for increased return on investment. As the industry relies on both organic and inorganic growth, it is imperative for industry leaders to continuously implementing novel ideas and business plans.
FAQ:
What is a virtual meeting?
A virtual meeting is hosted online rather than in-person, connecting people remotely for learning & networking.
How will I join the virtual course?
One week prior to the meeting date you will receive a link to our meeting from our Event Operations Manager, Molly Cole.
What equipment will I need?
The Zoom platform can be used with any device, though we suggest using your webcam enabled laptop, coupled with a headset.