Medical Device Biocompatibility & Toxicology Risk Assessment Conference
October 21-23, 2020 | Virtual Event
Pricing:
Individual modules are available for $595.
The entire course may be accessed for $1,500.
Target Audience:
Biocompatibility
Toxicology
Materials Engineering
Technical Services
Quality Assurance
Industries Represented:
Medical Device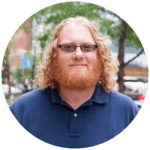 Contact:
Chris Cockerell, Senior Event Manager
Q1 Productions
+1 (312) 224-8722
ccockerell@q1productions.com
Examination of Increasingly Complex Regulatory Requirements Governing Risk-Based Biocompatibility & Toxicological Assessments, Analysis of Industry Compliance with EU MDR, Considerations in Streamlined Test Planning and Design, & Risk Management via Material Selection & Process Controls
Recent updates to the ISO 10993 standard series governing biocompatibility have redefined the scope and import of biocompatibility & toxicological expertise for the compliant design and commercialization of medical devices in the both the United States and Europe. The rapid expansion of these roles, alongside extensive FDA and notified body guidance, implies a new depth of nuance in device evaluation for which industry executives are keen to account with the requisite organizational skill base. As a result, an urgent need exists for industry education and collaboration in clarifying practical paths forward toward safe and effective device design, commercialization, and requalification. 
The virtual Medical Device Biocompatibility & Toxicology Risk Assessment Conference will equip attendees with current best practices for building effective test plans, executing chemical characterizations, avoiding unnecessary testing, proper responses to supplier/manufacturing alterations, and rectifying failed submissions in the following modules:
Module 1: Theory & Praxis: Executing a Biological Evaluation in a Risk Management Framework
Module 2: Outlining Expectations for Biocompatibility Risk Assessments in US & EU Markets
Module 3: Streamlining & Optimizing Performance of Biocompatibility Testing
FAQ
Explore the Virtual Event Guide & FAQ for insight into our dynamic event platform, including technical requirements, audio troubleshooting, detailed networking steps and more. Our mobile app, Q1 Events, mirrors onsite networking experiences so you stay connected.
A Special Thanks to Our Sponsor: