5th Annual Pharmaceutical and Biotech Medical Affairs Pre-Launch Strategies Conference
September 16-18, 2020 | Virtual Event
Contact: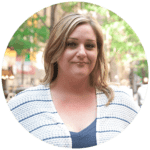 Mildred J Nieman
Director, Sponsorship Sales
Q1 Productions
+1 (312) 527-8101
mnieman@q1productions.com
Sponsorship Opportunities:
Organizations most suitable for this type of exposure provide services and solutions including:
Medical/Scientific Communications
MSL Recruitment
Data Services
Analytics
Healthcare Engagement
Business Development/Consulting
Executive search firms
Commercialization
Strategic Planning
SPONSORS

Monocl enables professionals to confidently target and engage the right stakeholders across healthcare and life sciences. Our cloud-based platform offers unparalleled global coverage and provides a 360-degree perspective on millions of medical experts, opinion leaders, physicians, investigators, and researchers. Empowered by machine-learning, we source data from research publications, clinical trials, medical and scientific meetings, grant funding, industry payments, news and more. Monocl is trusted by the leading pharmaceutical, biotech and instrument companies worldwide to drive engagement, improve performance and reduce cost.

H1 is the first company to arm healthcare and life science companies with on-demand, live insights from across the data universe to accelerate the discovery and development of therapies to fight diseases. The company provides real-time data to support the end-to-end therapeutic development process from fundraising to product development to product launch, helping companies make smarter scientific decisions. Working with medical affairs and strategy teams who span all phases of the development lifecycle, H1 provides the complete picture of institutions, experts, scholarly content, markets, competitors and new opportunities through research grounded in actual data and clinical findings.

Voxx Analytics is the influence analytics leader, delivering Big Data takeaways with ease and precision. Top 20 Pharma manufacturers love our disruptive abilities. Voxx sharpens clients' external engagement techniques with actionable insights, letting them shape and drive their research, communications, professional education and engagement strategies with confidence.

Healthcare Consultancy Group (HCG) is a global leader in medical communications comprising seven interconnected agencies with distinct personalities and complementary skills.
Our agencies craft evidence into stories that shape decisions and drive medicine. With the conviction of expertise and the confidence of authority we challenge established wisdom to inform and engage your audiences.
Our culture generates a thought arena, driving future thinking, collaboration, and communication excellence.
We are masters of channel and content, passionate about providing the reach and resolve required to deliver programs that move hearts and minds.
To make you first, we lead.

Endpoint Technologies is dedicated to providing comprehensive technology and business consulting services to life science organizations.  Specializing in Medical Affairs in Pharmaceutical and Biotech companies, Endpoint will provide insight and assistance with strategic planning, requirement definition, project management, solutions evaluation, implementation and support.  Endpoint has formed strategic partnerships with the recognized leaders among service and technology providers to become a trusted partner in the industry.  Endpoint also provides systems management, maintenance and support on a number of widely used software solutions.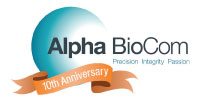 AlphaBioCom develops clear, compelling and creative medical communications for the pharmaceutical and Biotech industry. From full integrated communication plans and scientific publications to advisory board meetings and meeting reports, AlphaBioCom has the experience and skills to effectively meet your needs and exceed your expectations in every area of medical and scientific communications.

At the heart of every disease condition lies a community of experienced and highly respected people.
They are the specialists, experts, policymakers, clinicians, health economists, academics, digital activists, and even patients, who together, due to their expertise and influence, lead the evaluation of new innovations.
If you are serious about engaging with the right people in your chosen disease condition, you need to know and understand them.
They are tightly knitted professional communities, where news travels fast.
A Thecosystem equips you with a clear view of who they are, why they are important, and how they fit into the therapeutic ecosystem.