5th Annual Pharmaceutical and Biotech Medical Affairs Pre-Launch Strategies Conference
September 16-18, 2020 | Virtual Event
July, 2021 | Virtual Event
Pricing:
$795 for all materials

Target Audience
Medical Affairs
Global Medical Affairs
Medical Directors
Medical Science Liaisons
Clinical & Medical Affairs
Field Medical Affairs
Industries Represented
Pharmaceutical
Biotechnology
Contact: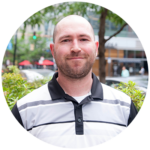 Rob Britt
Senior Event Manager
Q1 Productions
+1 (312) 224-8773
rbritt@q1productions.com
Building Awareness & Effectively Unveiling Product Value through Medical Affairs' Strategic Alignment & Compliant Cross-Functional Collaboration with Corporate Departments, Focus on Real World Evidence to Support Scientific Narrative, & Optimized Publication Strategies to Reach Pre-Launch Excellence
On September 16-18, 2020, medical affairs leaders connected virtually at the 5th Annual Pharmaceutical & Biotech Medical Affairs Pre-Launch Strategies Conference.
From crafting evidence-based strategies for pre-launch success to optimizing timelines for key pre-launch operations, pharmaceutical and biotechnology organizations shared solutions and participated in open discussion in a small-group format.
For those that missed the discussion live, the following presentations are available on-demand:
Case Study: Blueprints for Success–Achieving Pre-Launch Goals Strategic Alignment with Corporate Teams
• Discerning objectives and timelines of corporate partners
• Synergizing internal team objectives with organizational goals
• Cross-functional collaboration to maintain corporate alignment
Ann Leon, Global Director, Medical Education & Communications, Transplant Therapies, CSL BEHRING
Compliantly Bridging the Firewall Between Medical & Commercial Teams
• Firewall limitations to cross-functional collaborations
• Exact outline of distinct communication strategies
• Achieving compliant teamwork with marketing and sales
Angela Davis, MD, GRIFOLS
Eric Pierre Guenin, ORTHODERMATOLOGICS
Carol Hoang-Roller, PharmD, MBA, ADVERUM BIOTECHNOLOGIES, INC.
Payer Perspectives on the Nature of Data Useful to Exhibiting Product Value
• Unveiling pre-launch data interpretation mechanisms
• Defining the applicability of diverse data sets:
      » Phase I through III
      » Real world evidence    
      »  Patient reported outcomes
• Opportunities in early communication with payers
• Data useful to new VS. established product reviews
Robert Kettler, MD, WISCONSIN PHYSICIAN SERVICES
Kristine Bordenave, MD, formerly HUMANA
Paul Gerrard, MD, formerly PALMETTO GBA
Phase I & II Study Opportunities In Enhancing the Pre-Launch Plan
• Medical affairs team development in the early testing stage
• Proactive focus on refining proof-of-concept and unmet need
• Involvement in SOP design to reach desired data targets
• Positioning of phase I and II data in the publication strategy
Cathy Zi Li Chen, MD, DAIICHI SANKYO
Carol Hoang-Roller, PharmD, MBA, ADVERUM BIOTECHNOLOGIES, INC.
Maximizing the Utility of Clinical Data Through Effective Post-Hoc Analysis
• Common pitfalls in clinical data interpretation
• Role of post-hoc analyses in clearing data results
• Engaging KOLs to verify proper data parameters
• Addressing potential biases to clinical data outcomes
• Adjusting value narrative with focus on competitive pressure
Eric Pierre Guenin, Senior Director Medical Affairs, ORTHO DERMATOLOGICS
MasterClass: Crafting the Scientific Narrative for Optimal Product Positioning
• Timeline for narrative deployment
• Operating in data-scarce milieus
• Integrating real-world evidence
• KOL identification and engagemen
Ashish Dugar, PhD, Vice President, Global Medical Affairs, SAREPTA THERAPEUTICS
Building Criteria for Efficient KOL Identification & Earl Engagement
• Identifying established KOL profiles
• Tailoring KOL mapping to disease state
• Innovative channels for identification
• Proactive KOL engagement for maximum impact
Sylvia Hanna, MD, ABBVIE
Anna Tallman, PharmD, DERMAVANT SCIENCES
Carol Hoang-Roller, PharmD, MBA, ADVERUM BIOTECHNOLOGIES, INC.
Interested in the 2021 event? Request more information to be the first to know when the agenda is live.