6th Annual Pharmaceutical & Biotech Medical Affairs Pre-Launch Strategies Conference
June 16-18, 2021 | Virtual Event
Pricing:
Individual modules are available for $595.
The entire course may be accessed for $1,500.
Target Audience
Medical Affairs
Medical Science Liaison
Industries Represented
Pharmaceutical
Biotechnology
Medical Affairs
FAQ
Explore the Virtual Event Guide & FAQ for insight into our dynamic event platform, including technical requirements, audio troubleshooting, detailed networking steps and more. Our mobile app, Q1 Events, mirrors onsite networking experiences so you stay connected.
Contact: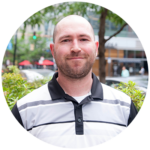 Rob Britt
Senior Event Manager
Q1 Productions
+1 (312) 224-8773
rbritt@q1productions.com
Achieve pre-launch excellence in strategic cross-functional alignment by optimizing publication strategies & supporting product approval with real world evidence
This event dives deep into blueprints to ensure the goals of R&D and commercial teams remain cardinally aligned to the broader goals of your organization. Explore how your peers ethically disseminate scientific information about products to stakeholders. Case studies and group discussions share best practices for demonstrating how products improve patient outcomes.
The dynamic Q1 Productions virtual platform fosters a sense of collaboration. Thoughtfully designed networking features connect you with your peers beyond the capabilities of a Zoom meeting. Customize your experience and address your unique concerns during live Q&A after each session. Our commitment to industry perspectives keeps the program focused on what matters and dynamic session formats make it fun. Learning will take place in three half-day modules to maximize retention and engagement.
A Special Thanks to Our Sponsors:

Linguamatics, an IQVIA company, delivers market-leading Natural Language Processing-based AI platform for high-value knowledge discovery and decision support from text. We empower our customers to speed up drug development and improve patient outcomes by breaking down data silos, boosting innovation, enhancing quality, and reducing risk and complexity.
Our award-winning NLP (natural language processing) platform is proven across multiple real-world use cases. Linguamatics has been trusted for over 15 years to deliver actionable insights that address your most pressing bench-to-bedside challenges with quantifiable ROI.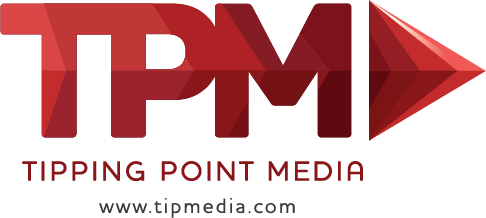 For over 13 years, Tipping Point Media (TPM), has developed award winning (35 awards in 2015-16), technically advanced, creatively engaging, and ROEI (return on educational investment) solutions in the Life Science industry. We are committed to innovation, quality, engagement, positive experiences, and garnering learners retention. It is our promise to achieve effective and proven results through the power of collaboration.

Healthcare Consultancy Group is a forward-thinking, global leader in medical communications.
We are comprised of interconnected scientific agencies with distinct personalities and complementary skills.
Our global powerhouse of 700+ experts from diverse backgrounds brings unique perspectives to our clients. This includes 300+ medical directors, 17 trained physicians, 100+ digital strategists and creatives and 55 innovation catalysts.
Powered by industry-leading digital, creative and innovation, our world-class agencies – Chameleon, Health Science Communications, HD, ProEd Communications, ProEd Regulatory, Synergy, The Scienomics Group – bring our clients scientific, strategic and innovation excellence in medical affairs, commercial, publications and regulatory.

Monocl enables professionals to confidently target and engage the right stakeholders across healthcare and life sciences. Our cloud-based platform offers unparalleled global coverage and provides a 360-degree perspective on millions of medical experts, opinion leaders, physicians, investigators, and researchers. Empowered by machine-learning, we source data from research publications, clinical trials, medical and scientific meetings, grant funding, industry payments, news and more. Monocl is trusted by the leading pharmaceutical, biotech and instrument companies worldwide to drive engagement, improve performance and reduce cost.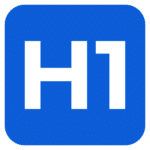 H1 provides the largest global healthcare platform to help life sciences companies, hospitals, academic medical centers and health systems connect with providers, find clinical research, locate industry experts, and benchmark their organization.  As the trusted source of information on healthcare professionals and institutions, H1 connects the entire ecosystem through real-time data and clinical findings, to improve outcomes and create a healthier future for all. Learn more at https://www.h1.co/.

BioMedWire (BMW), a technology-driven communications platform, is a digital hub committed to connecting the public to emerging market opportunities in life sciences and beyond. We cover companies and events in the fields of biotechnology, pharmaceuticals, life systems technologies, environmental, nutraceuticals, cosmeceuticals, medical, biomedical devices, and more. We also delve into the companies and institutions that are devoted to research and development of the next cancer therapeutic, critical device or lifesaving vaccine.