Medical Device Postmarket Clinical Follow-Up Web Series
February 3, 2021 | Virtual Event
Pricing:
The entire course may be accessed for $595.
Target Audience:
Postmarket Follow-Up
Postmarket Research
Clinical Research
Clinical Affairs
Clinical Evaluation
Industries Represented:
Medical Device
Streamline Global Postmarket Monitoring and Ensure Product Quality and Compliance through the Development of Robust PCMF Plans
This web-series will bring you timely content on conducting and utilizing postmarket clinical research to support the continued safety and efficacy of medical products. Explore real-life examples and best practices from industry executives on postmarket clinical processes to align with regulatory requirements and learn how to adapt existing postmarket clinical follow-up data to bolster submissions in new markets. Walk away with new perspectives and ideas for implementation within your own organization.
Benchmark with other postmarket professionals during this one-day, virtual learning experience. Dive deep into the practical aspects of PMCF studies with peers across industry and build relationships during group discussions.
Web Series
A web series connects participants with solutions to evolving and immediate industry challenges in a one-day, virtual learning experience. Each series features dynamic sessions, including case studies and interactive group discussions, for participants to benchmark and learn together.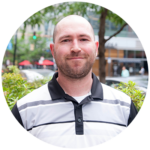 Contact:
Rob Britt, Senior Event Manager
Q1 Productions
+1 (312) 224-8773
rbritt@q1productions.com