11th Annual Managed Markets and Account Management Strategies Conference
September 18-19, 2019 | New Orleans, LA
Doubletree by Hilton New Orleans Hotel
Download Agenda
Register Now
SPONSORS


AxxessValue Solutions is a Veteran Team of Experts with over 200 years of collective pharmaceutical industry experience in all aspects and Segments of Pharmaceutical Market Access and state-of-the-art, cloud-based, Software as a Service Market Access Contract Profitability Analytics.
AxxessValue aim is to become the External / Outsourced Market Access team addressing all areas of the sector, including:
Navigating the Evolving Market Access Environment – Trends and Events
Advisory Board Valuation of Contracting Strategies
Defining the Market Access Strategy and Strategy by Segment
Performance and Value Based Contracting
Software as a Service Analytics Platform for Market Access Contracting
Account Management, and
Account Executives headcount Resources

Policy Reporter: The Industry-Leading Policy Tracking, Market Access, and Reimbursement Software
Policy Reporter's proprietary software provides live medical policy updates, along with a host of market access and reimbursement tools.
Keep on top of policy changes, draft-policies, review dates and more with real-time email alerts
Access up-to-date payer policies, PA forms, fee schedules, provider manuals, tech assessments and more on demand
Evaluate the coverage landscape with cutting-edge analytical software
Engage in advocacy with our payer insights and contact database
Maximize coverage with Policy Reporter and our suite of Market Access Solutions.
Contact us for a live demonstration! info@policyreporter.com
SPONSORSHIP OPPORTUNITIES
At this time, there are a variety of sponsorship and exhibition opportunities available for companies wishing to increase their visibility and participation in the program, ranging from keynote speaking opportunities through to exhibitor and documentation sponsors. Organizations most suitable for this type of exposure provide services and solutions including:
Reimbursement consultants
Market access consultants
Managed markets research groups
Managed care analytics solution providers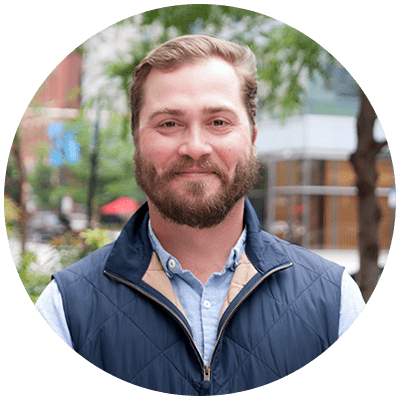 Contact:
Aaron Van Dyke, Operations Director, Life Science
Q1 Productions
+1 (312) 840-9086
avandyke@q1productions.com