12th Annual Managed Markets & Account Management Strategies Conference
September 21-23, 2020 | Virtual Event
Pricing:
The entire course may be accessed for $1,500.
Target Audience:
Managed Markets
Managed Care
National Accounts
Regional Accounts
Payer Relations
Industries Represented:
Pharmaceutical
Contact: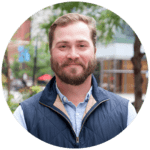 Aaron Van Dyke
Operations Director, Life Science
Q1 Productions
+1 (312) 955-0825
avandyke@q1productions.com
Securing Optimal Formulary Coverage for Products with an Understanding of Payer Utilization and Cost Management Strategies, the Intricacies of Creating a Thorough Value Proposition through to Payer Engagement Best Practices
US Healthcare policies and coverage standards are continually evolving and it is essential for manufacturers to secure optimal support and formulary status from payer organizations around the country.
The virtual Managed Markets & Account Management Strategies Conference will virtually connect reimbursement leaders and highlight the exploration of the Medicare and Medicaid coverage environment, healthcare coverage and delivery insights during public health crises, as well as strategies for enhanced conversations between manufacturers and payer organizations
Key Topics Include:
Exploring the impact of large scale health crises on healthcare coverage
Evolution and changes surrounding Medicare and Medicaid programs
Specialty pharmaceuticals: Data and evidentiary support standards
Integration of payer organizations into healthcare delivery models
And more
The virtual program will be delivered in three half-day modules to maximize engagement and knowledge retention for all participants. The three day platform may be accessed for a registration fee of $1,500.
FAQ
Explore the Virtual Event Guide & FAQ for insight into our dynamic event platform, including technical requirements, audio troubleshooting, detailed networking steps and more. Our mobile app, Q1 Events, mirrors onsite networking experiences so you stay connected.