2nd Annual Life Science Advertising & Promotion Conference
January 12-14, 2021 | Virtual Event
Pricing:
Individual modules are available for $595.
The entire course may be accessed for $1,500.
Target Audience:
Advertising & Promotion
Regulatory Affairs
Marketing
Legal Counsel
Industries Represented:
Pharmaceutical
Biotechnology
Medical Device
Diagnostic
Contact: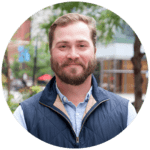 Aaron Van Dyke
Operations Director, Life Science
Q1 Productions
+1 (312) 955-0825
avandyke@q1productions.com
Explore best practices with industry peers to deliver compliant promotional material and streamline cross-functional processes.
Effectively reach targeted audiences with product communications while remaining compliant with strict regulatory requirements of both the FDA and FTC. From meetings with payers and healthcare providers over pre-approved products, unbranded communication with patient advocacy groups, and direct marketing of approved products to patients, navigate a complex regulatory landscape and stand out in a crowded market.
The 2nd Annual Life Science Advertising & Promotion: Regulatory Affairs Conference will virtually connect industry leaders to explore opportunities provided by increases and advances in the use of telehealth, adapting to the transitions triggered by COVID-19, and more.
Learning will be delivered in three half-day modules. Individual modules are available $595. The entire course may be accessed for $1,500.
FAQ
Explore the Virtual Event Guide & FAQ for insight into our dynamic event platform, including technical requirements, audio troubleshooting, detailed networking steps and more. Our mobile app, Q1 Events, mirrors onsite networking experiences so you stay connected.
A Special Thanks to Our Sponsor: