LEVERAGING KOL EXPERTISE IN WOMEN'S HEALTH- ALIGNING PRE-LAUNCH MARKETING STRATEGIES WITH THOUGHT LEADERSHIP
PRODUCT INFO

Includes 1 Hour Windows Media Video File and PowerPoint presentations for immediate download.
Throughout the pre-launch phase, medical affairs teams are at the apex of essential activities between various internal stakeholders, including marketing, clinical development and market access. Timing and strategies in pre-launch for a successful launch are critical but what should be prioritized? Medical affairs teams are tasked with aligning pre- and post-market plans and actions with these internal stakeholders who are often working with different time tables and resources. As the mediator of information exchange, it's essential that medical affairs teams define a clear and unified plan that aligns with pre-commercial message with specific emphasis on medical and economic significance. Attendees for this webinar will hear detailed insight on the essential factors that medical affairs teams must be prepared to address during the pre-market phase and how cross collaboration with internal stakeholders is essential for success.

Speaker:
Diego Garzón, PhD, MBA
Associate Director, Medical Affairs, Women's Health
Allergan, Inc.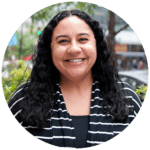 Contact:
Brooke Akins | Division Director, Life Science Programs
+1 (312) 224-1693 
bakins@q1productions.com​