9th Annual Medical Device and Diagnostic Labeling Conference
May 14-15, 2019 | Chicago, IL
Crowne Plaza Chicago West Loop
Download Agenda
Register Now
SPONSORS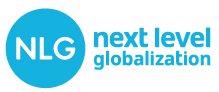 Next Level Globalization is your dedicated partner for innovative localization services and international business projects. At NLG, we pride ourselves on being more than a language and communications company. We have the experience to understand what it takes to be understood, and we're ready to help take your business's globalization strategy—to the next level!
We are a full-service localization leader, providing a wide range of services to clients in the Medical Device and Diagnostics sectors. When you work with NLG, you'll benefit from over a decade of unparalleled experience in translation and localization, workflow management, process design, and development of customized tools—all with an industry leading, personalized approach. With customized technology solutions, an experienced team, and a proven track record, NLG can help you share your business's message with the world.

Loftware is the global market leader in Enterprise Labeling and Artwork Management with more than 5,000 customers including many of the world's top Pharmaceutical companies.. Offering the industry's most comprehensive digital platform, with SaaS, cloud-based and on-premise solutions, Loftware redefines how enterprises create, manage and print complex labeling and packaging artwork and scale across their operations. Loftware solutions integrate with SAP®, Oracle® and other enterprise applications to produce mission-critical barcode labels, documents, RFID smart tags and packaging artwork.
Medical Device companies are constantly pressured to comply with regulatory requirements while keeping operations running efficiently. Loftware's Enterprise Labeling and Artwork Management solution offers the industry's most comprehensive digital platform. Our combined platform – whether for labeling, artwork management or both – enables customers to uniquely meet regulatory mandates, mitigate risk, reduce complexity, and ensure traceability as they meet customer-specific, brand, regional and regulatory requirements with unprecedented speed and agility.

Software becomes the gold standard when it's users, who have also used other systems, start calling it that. ROBAR from Innovatum has become the gold standard in enterprise label management and regulatory data control and communication. ROBAR offers the industry's best label design and print system. Its regulatory data management and submission, eIFU, serialization integration, and document management solution are unparalleled.  Developed specifically for the life sciences, ROBAR technologies are backed by the best, implementation, integration, and support. As a result, Innovatum has the highest levels of customer satisfaction in the industry. The same ROBAR software can be used for a company of 50 people or 50,000 people and is now also available as a hosted solution supported by veteran Innovatum personnel. ROBAR has replaced competitor's solutions many times over yet ROBAR has never been replaced by a competitor's solution.

AMPLEXOR Life Sciences assists organizations developing pharmaceutical drugs, medical devices, and biotechnology with launching products and breaking into new markets quickly. Its proven solutions as well as professional and business services expedite the creation and delivery of consistent, compliant, high-quality and global content – both physical and digital.
AMPLEXOR Life Sciences boasts a rich 25+ year history of serving pharmaceutical producers, medical device manufacturers, and biotechnology companies.
For more information, go to www.amplexor.com/lifesciences.

World Class Label Management Software
PRISYM ID designs and delivers label management software for organizations that need complete product auto-identification and lifecycle traceability. With the continual tightening of labeling regulations and audits, PRISYM ID empowers its clients to safeguard their reputation by ensuring compliance, removing risk and significantly reduce costs by eliminating recalls through labeling errors. PRISYM ID is the market leader in providing validatable world-class label lifecycle management, and is trusted for delivering personalized service excellence to clients. www.prisymid.com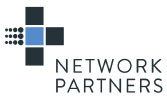 Network Partners is a professional services firm that helps clients complete the work necessary to provide their products to patients. Serving the medical device, pharmaceutical and biopharmaceutical industries with core competencies in Regulatory Affairs, Labeling, Packaging Engineering, Quality and Project Management.
Anyone in labeling knows it's no easy task. We assist you by simplifying the process with our centralized, US based team. Network Partners Labeling has deep expertise in MDR & IVDR Labeling remediation work, Change Order Management, GAP assessments, IFU reduction strategies, e-IFU creation and publishing, URS development, conducting PQ against a client's user requirement specification, qualifying equipment, data management and clean-up, migration from legacy systems, revising label/cartons/IFU content & management of artwork files in numerous systems. If it has anything to do with life science regulated labeling, we do it. Please visit our booth and www.networkpartners.com to learn more.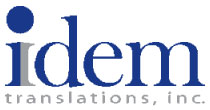 Founded in 1983, Idem Translations, Inc. is a full-service provider of translation and localization services. Idem specializes in certified translations for medical device, biomedical, and pharmaceutical companies, as well as other organizations and entities working in the life sciences sector, such as contract research organizations, healthcare research centers, and institutional review boards. The company is a WBENC-certified woman-owned business and holds certifications to ISO 9001:2015, ISO 13485:2016, and ISO 17100:2015.

NiceLabel is a leading global developer of label design software and label management systems that help companies of all sizes improve the quality, speed and efficiency of their labeling, while reducing cost.
With the help of our label management system, medical device manufacturers are able to digitally transform their entire label printing and production process. The result is a leaner, more agile operation that enables them to respond more quickly to changing market conditions and requirements, get products to market faster and compete more effectively in the sectors where they do business.

Kallik is a leading provider of integrated, cloud based labeling and artwork management solutions for highly regulated global industries spanning Medical Device, Pharmaceutical, Chemical and Cosmetics. Our solutions help industry accelerate time to market, reduce the risk of non-compliance and eliminate costly product recalls caused by labeling inaccuracies. We also help organizations eliminate process bottlenecks and achieve faster return on investment through increased transparency and greater levels of collaboration.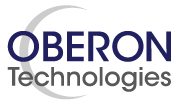 Oberon Technologies is an expert systems integrator with a proven track record of success, extensive experience, and the highest integrity.  Oberon helps clients address their simple and most complex content needs for authoring, publishing, content management, delivery and translation.  Whether it is content posted online, in packaging and labeling, on eIFU sites, in technical manuals, or output in a variety of formats, Oberon offers strategies and solutions to meet every need.  Oberon partners with its clients to identify and implement solutions that reduce costs, lower risk of con-compliance, and improve operational efficiencies across the content lifecycle.

Fang Consulting is headquartered in Minnesota's Medical Alley. Our team of medical device regulatory and quality experts use their knowledge of the US & international regulations to provide premarket and postmarket support to startups and Fortune 500 clients. Our regulatory and quality teams have the experience to ensure our clients obtain the clearances needed to place new products on any desired market and keep existing products on market. We offer customizable on-site and off-site support for regulatory and quality functions.

Qarad is a consulting company specialized in Regulatory Affairs and Quality Assurance. It assists IVD and Medical Device manufacturers with CE marking and quality system implementation. It also acts as Authorized Representative.
Furthermore, Qarad offers E-Labeling Services for online distribution of Instructions for Use in full compliance with European and FDA regulations. The service consists of a user-friendly website, meeting regulatory requirements, and a worldwide free telephone service with multilingual telephone operators.
SPONSORSHIP OPPORTUNITIES
Corporations working alongside Medical Device manufacturers to increase the visibility and control of labeling as well as labeling regulations will find this meeting of great interest, with attendees actively looking to partner with outside firms providing software, consulting and technological solutions to streamline labeling procedures. As labeling continues to increase in relevance and importance, supplier partners will continue to find this event an excellent networking, educational and business development opportunity.
Enterprise Labeling Software & Systems
Content Management Systems
Master Data Management
Requirements Management Software
Translation Management Software
Translation & Localization Services
Unique Device Identification (UDI)
National & Global Regulatory Consultants
MEDIA PARTNER


MedBoard organizes Medical Device information, making it quickly accessible, integrated, actionable and useful, and creates the tools that medical device companies and professionals need. Covering 60+ countries, including regulations, guidance, latest news, standards, definitions, surveillance of market data and much more; all integrated into a unique algorithm and smart search engine which provides relevant results taking the user to the information needed. MedBoard is used by leading organizations and is an essential product for today's executive.

Contact:
Eric Jahnke | Sr. Marketing Manager | Q1 Productions
312.955.0424 | marketing@q1productions.com