About the Product
Includes 1 hour Windows Media Video File and PowerPoint presentations for immediate download.

The regulatory labeling requirements for meat and poultry product sold in the US are evolving rapidly, and manufacturers and government officials differ on what is most appropriate for ensuring the safety and well-being of consumers and meatpackers alike. With meat labeling regulations being updated for compliance almost every two years per the Food Safety and Inspection Service's (FSIS) final rule, manufacturers struggle to manage costs and meet new regulations while maintaining compliance.
Current labeling regulations and requirements in practice
New generic rule
Qualifications for "all natural" meat or poultry labels
COOL
Final rule for raw meat and poultry products containing added solutions
Speaker:
Aura Bailey
Printed Packaging and Regulatory Affairs Coordinator
Smithfield Farmland Corp.

Participants that will find this webinar most beneficial will be those involved in meat and poultry companies. Job titles of attendees that will be most applicable for this session will be:
Regulatory Affairs
Labeling
Quality Assurance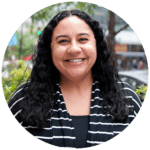 Contact:
Brooke Akins | Division Director, Life Science Programs
+1 (312) 224-1693 
bakins@q1productions.com​