14th Annual IVD Clinical & Regulatory Affairs Conference
October 27-29, 2020 | Virtual Event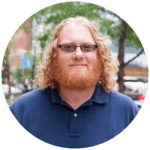 Contact:
Chris Cockerell, Senior Event Manager
Q1 Productions
+1 (312) 224-8722
ccockerell@q1productions.com
The diagnostic industry is experiencing enormous hurdles as organizations face an IVDR compliance date of May 2022 and navigate challenging regulatory requirements to align technical deliverables such as clinical evaluation reports, demonstrating validity, differences in traditional terminology, and developing a quality management system with a lack of clear guidelines. In addition to ensuring compliance with global regulations, many IVD companies are in the midst of designing tests for COVID-19 and seek recommendations to pursue the emergency use authorizations pathway from the FDA.
Clinical and regulatory teams must continue developing tests outside of current concerns to capture future market opportunities and are focusing heavily on novel products including companion diagnostics, next generation sequencing, laboratory developed tests, and direct-to-consumer kits. The 14th Annual IVD Clinical & Regulatory Affairs Conference will virtually connect industry thought leaders and regulatory representatives from the US and international bodies to clarify guidance, discuss best practices for compliance and share perspectives as the industry navigates a global pandemic.
Content will be delivered in three half-day modules to maximize learning and engagement. Individual modules are available for $595. The entire course may be accessed for $1,500.
FAQ
Explore the Virtual Event Guide & FAQ for insight into our dynamic event platform, including technical requirements, audio troubleshooting, detailed networking steps and more. Our mobile app, Q1 Events, mirrors onsite networking experiences so you stay connected.