Semi-Annual Healthcare Financial Forum: San Diego
October 24-25, 2019 | San Diego, CA
Hilton San Diego Mission Valley
Download Agenda
Register Now
**All supplier partner positions are sold out for this forum**
SUPPLIER PARTNERS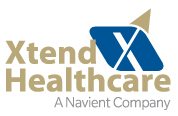 Xtend Healthcare is nationally recognized as an industry-leading provider of comprehensive revenue cycle solutions to health systems. Sustained revenue cycle improvement is our exclusive focus with experience in all 50 states and more than 30 years of dedicated health revenue cycle experience. We are committed to delivering customized solutions built around the broad revenue cycle needs of our clients. Our solutions include: comprehensive Revenue Cycle Outsourcing (RCO), revenue integrity/coding, denial and appeal management, conversion A/R resolution and accelerated A/R recovery.
For more information, please contact Daniel Brooks, VP, Enterprise Solutions, at (770) 540-2628 or by email at ddbrooks@xtendhealthcare.net.

eviCore healthcare delivers utilization management services and technology solutions to healthcare organizations that ensure evidence-based care for over 100m Americans. We are committed to removing barriers to cost-effective, appropriate care by streamlining medical necessity review and pre-approval processes. Our automated prior authorization solution manages the workflow from case submission to approval for any payer, reducing administrative costs and speeding provision of care.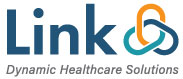 Link Revenue Resources (Link) partners with healthcare organizations to provide safety net solutions to compliment a provider's current revenue cycle and increase their bottom line. Link utilizes analytically-driven solutions and a specialized agency network to identify and deliver incremental recoveries in late-stage revenue cycle opportunities. Link's services begin after the provider has completed their entire revenue cycle process. Link recovers millions of incremental dollars annually for hundreds of healthcare providers across the nation.

Since 1996, Apogee establishes relationships with hospitals to maximize revenue and reduce future underpayments through Reporting and Contract Feedback. Primary objectives include capturing lost revenue and collecting untimely payment penalties to improve organizations' efficiency. To achieve maximum reimbursement, Apogee conducts Managed Care Zero Insurance Balance Reviews, Secondary/Supplemental Reviews, Prompt Payment Reviews, and COB Reviews. Other services include Aged Accounts Services and Denial Management Services. Consultants identify root causes and provide feedback to improve contract language, correct billing errors, and settle issues adversely impacting organizations. Apogee creates a win-win relationship with your organization by working on a contingency basis.

Established in 1992, Expense Reduction Analysts is a specialized cost and supplier management consultancy focused on delivering improved business performance to clients of all sizes in both the private and public sectors. Operating in over 30 countries with more than 700 consultants, Expense Reduction Analysts provides deep industry expertise in a wide variety of expense categories, such as Logistics, Facility Management, Operational and Medical Supplies, Corporate and Personnel Services, Banking and Financial Services, as well as Telecommunications and Information Technology.
Expense Reduction Analysts' clients include thousands of mid-sized companies and many well-known names. To find out more, visit www.expensereduction.com

Omega WhiteSpace Health is an advanced guided analytics platform and data insights company. We answer your business questions with quality data and provide actionable insights that improve operational & financial performance, enhance patient experience and help you transform your business with our powerful, easy to use guided analytics platform that requires virtually no IT infrastructure or resources.

Hospital Revenue Cycle Solutions (HRCS) has over 20 years of experience delivering highly-customized revenue cycle outsourcing services and project work to supplement and backstop your existing in-house teams and systems. Our efforts lead to increased revenue and cash flow for our clients. HRCS is a data-driving organization that utilizes purpose-built, proprietary analytical tools to increase the efficiency and effectiveness of all aspects of revenue cycle management. Have multiple systems or a complex workflow process? No problem. We're experts at interacting with a myriad of systems and workflows in order to tackle the challenge so you that don't have to.

FairCode was founded in 2001 by a team of physicians and clinicians to improve clinical documentation and compliance in hospitals. Using board certified physicians to review every single chart, FairCode validates DRG assignment to match patient acuity and severity of illness to the coding to ensure that their clients receive full compensation for the care they render. This service typically delivers 4:1 ROI.
As a company developed by clinicians, FairCode provides specially trained physicians to review the documentation post CDI and coding efforts but before billing to create clinically cleaner claims. These specifically trained physicians use FairCode's audit support technology to collaborate with hospital coders to more accurately code diagnoses and procedures. Physician-to-physician dialogue improves and clarifies the medical record documentation so that appropriate codes are selected and sequenced for final DRG assignment. Quality metrics, including ROM and POA diagnoses, are addressed because of the physician's perspective on each case.
In 2017, FairCode client hospitals with at least 150 beds experienced between $322,000 and $9.5 million in additional billed revenue. FairCode clients rely on these resources each year to support their mission as evidenced by 73% of clients have renewed at least once.

Contact:
Eric Jahnke | Sr. Marketing Manager | Q1 Productions
+1 (312) 955-0424 | marketing@q1productions.com