Semi-Annual Healthcare Financial Forum: Houston
June 20-21, 2019 | Houston, TX
Hyatt Regency Houston Intercontinental Airport
Download Agenda
Register Now
**All supplier partner positions are sold out for this forum**
SUPPLIER PARTNERS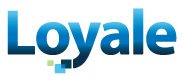 Loyale Healthcare is reinventing the way healthcare providers engage financially with their patients. Since 1990, Loyale companies have helped providers in the healthcare and higher education industries connect with their customers more successfully. With Loyale, providers collect more and collect sooner while improving patient satisfaction. Loyale is turning patient responsibility into lasting loyalty.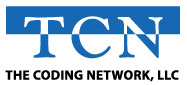 The Coding Network provides remote coding, coding audits, coding helpline services, and provider documentation and code selection training. All our 800+ U.S.A. based certified single specialty coders understand the subtleties that are unique to 56 different physician subspecialties, in 50 states, 104 academic institutions, 350+ billing companies and community-based practices and facilities. We also have 300 coders that provide coding and auditing for acute care and specialty hospitals, SNFs, rehabilitation centers, and hospice care. Our coders must pass a very demanding proficiency test in their particular specialty. Unlike our competitors, every coder and auditor is a specialist.

PNC Healthcare has been a pioneer in the healthcare industry for over 25 years, working with over 1,600 healthcare providers and payers. We have extensive experience with both provider revenue and procure-to-pay cycles. Specialty services also include capital markets and a variety of credit and treasury management services.

eviCore healthcare delivers utilization management services and technology solutions to healthcare organizations that ensure evidence-based care for over 100m Americans. We are committed to removing barriers to cost-effective, appropriate care by streamlining medical necessity review and pre-approval processes. Our automated prior authorization solution manages the workflow from case submission to approval for any payer, reducing administrative costs and speeding provision of care.

Since 1996, Apogee establishes relationships with hospitals to maximize revenue and reduce future underpayments through Reporting and Contract Feedback. Primary objectives include capturing lost revenue and collecting untimely payment penalties to improve organizations' efficiency. To achieve maximum reimbursement, Apogee conducts Managed Care Zero Insurance Balance Reviews, Secondary/Supplemental Reviews, Prompt Payment Reviews, and COB Reviews. Other services include Aged Accounts Services and Denial Management Services. Consultants identify root causes and provide feedback to improve contract language, correct billing errors, and settle issues adversely impacting organizations. Apogee creates a win-win relationship with your organization by working on a contingency basis.

Southwest Medical is an established emergency department staffing group providing services to healthcare facilities throughout the U.S. Southwest Medical specializes in physician staffing for rural hospitals and has been serving rural communities for more than 39 years. Your emergency department is the "front door" to your hospital. Make an impact with the best physicians and support team possible.

FairCode was founded in 2001 by a team of physicians and clinicians to improve clinical documentation and compliance in hospitals. Using board certified physicians to review every single chart, FairCode validates DRG assignment to match patient acuity and severity of illness to the coding to ensure that their clients receive full compensation for the care they render. This service typically delivers 4:1 ROI.
As a company developed by clinicians, FairCode provides specially trained physicians to review the documentation post CDI and coding efforts but before billing to create clinically cleaner claims. These specifically trained physicians use FairCode's audit support technology to collaborate with hospital coders to more accurately code diagnoses and procedures. Physician-to-physician dialogue improves and clarifies the medical record documentation so that appropriate codes are selected and sequenced for final DRG assignment. Quality metrics, including ROM and POA diagnoses, are addressed because of the physician's perspective on each case.
In 2017, FairCode client hospitals with at least 150 beds experienced between $322,000 and $9.5 million in additional billed revenue. FairCode clients rely on these resources each year to support their mission as evidenced by 73% of clients have renewed at least once.

TruBridge offers a powerful combination of services and software solutions that will maximize reimbursement and increase productivity while optimizing efficiency, putting your facility on a firmer financial footing. With the right combination of products and people, your organization will remain on the path to performance. Our People. Our Products. Your Success.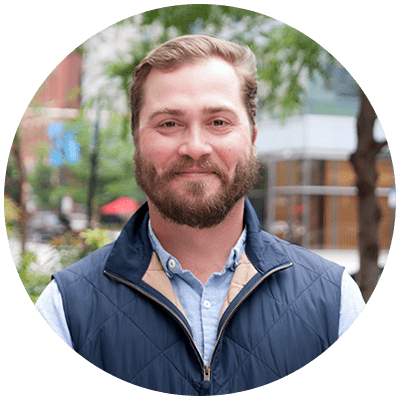 Contact:
Aaron Van Dyke, Operations Director, Life Science
Q1 Productions
+1 (312) 840-9086
avandyke@q1productions.com