Special Thanks to Our Supplier Partners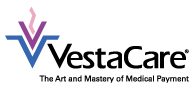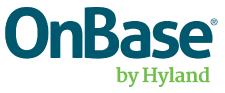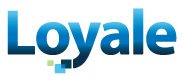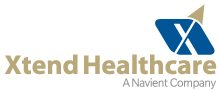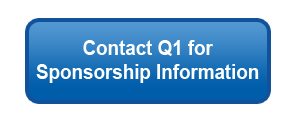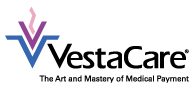 VestaCare helps hospitals to significantly improve revenue and/or reduce losses while helping patients escape the ravages of medical debt. Current approaches focus on chasing patients for payment months after treatment. This leads to uncertainty and worry for patients facing the trauma of default and being labeled a credit risk – and hospitals end up with massive bad debts and continuing operating losses. VestaCare prevents 40%-60% of this revenue loss and protects patients from default, retaining their pride and easing their worries. The improved revenue allows hospital to maintain financial stability and to invest in staff, equipment and better care.

HealthRise is an end-to-end revenue cycle management consulting firm that is passionate about helping clients identify, prioritize, and quickly eliminate obstacles which are in the way of a healthy revenue cycle. We provide the right people with relevant expertise to help maximize your people, processes, technology, and results. Together, we build sustainable operational improvements resulting in a more efficient operating state with increased revenue. Our unique approach provides insightful management training to ensure that our team can sustain results in an ever-changing environment. Throughout an engagement, we focus on the most important metrics and leverage analytics to guide re-engineering of processes, optimization of your technology, and a clear focus on the right targets – resulting in meaningful revenue gain. Our flexible approach is effective in project scopes of varying sizes. It is all about the right partnership.

KIWI-TEK provides "Code America" PRN or total outsourced coding solutions to healthcare providers through a network of world-class domestic coders and managers. We provide rapid turnaround and accurate results at a lower price point, reducing denials and increasing reimbursements. Our certified coders are required to maintain 97% accuracy and can code on an existing HIS platform, using client encoders and document management systems. KIWI-TEK provides a total domestic coding workforce of over 500 experienced certified coders.
We can respond to all inpatient, outpatient, and physician practices coding needs. Our coding results are quality checked and audited before being sent to billing. While we only employ experienced, certified coders, who meet our accuracy standards, our standard practice is to offer employment to all qualified coders.
In order to demonstrate our value prior to an engagement, KIWI-TEK can provide a targeted analysis of a provider's coding needs and requirements to project an ROI based on key revenue cycle and patient population indicators. We can support providers 24/7 in any community across the country, our management has over 50 years of healthcare industry experience, and we have not lost a client due to performance issues in our 15 year history.

BDM is a specialized international health care billing and recovery firm; we act as an extension of our client's Business Office, billing international travel insurance companies and international patients who received care.
We have the experience and know-how to
identify and quantify international patients accounts in your inventory
establish Best Practices for international patient registration
extend the global reach of your billing operation
increase patient engagement resulting in superior recovery results
implementing an international billing service, at no cost
generate more income without adding resources!!!

Harris & Harris is among the leading revenue recovery solution providers in the nation, with a comprehensive business unit dedicated to the healthcare industry. With over 50 years in the industry, we are known for our collaborative collection approach, and strict compliance with federal and state regulations. Our ultimate goal is to obtain the highest level of recoveries while preserving the goodwill of your patients.

Net Revenue Associates is a revenue integrity firm focused on the dynamics of perioperative and Emergency services. These departments are responsible for generating 50% of admission, supply costs, and margin thereby making documentation, coding, and charge capture foundational for financial performance. If your initiative is revenue generation or cost analysis, our process will meet those goals with no investment and a guaranteed ROI.

Simplee® is helping healthcare providers engage with the 21st century patient on financial matters. Founded in 2010, our mission is to make healthcare consumer friendly.
We offer providers a financial engagement platform that engages patients with a unified experience across the healthcare journey. From pre-service to billing to financing, we focus on building rapid trust and paving a path to payment (ultimately loyalty).
Our customers enjoy higher patient satisfaction, lower costs, and better payment success.

Streamline Health is an industry leader in supporting revenue cycle optimization for healthcare enterprises. Our integrated solutions, technology-enabled services and analytics help providers manage their mid revenue cycle processes—from charge capture to bill drop— to ensure optimal reimbursements in a value-based world.

Milliman is the largest health actuarial consulting firm in the United States and a leading expert in healthcare financing and delivery. We advise clients on a wide range of issues—including successfully negotiating risk contracts, identifying and quantifying financial risk exposure, and improving financial results while maintaining the quality of patient care. We serve a broad client base, including hospitals, health systems, physician groups, clinically integrated networks, ACOs, health plans, government agencies, employers/plan sponsors, and disease management organizations. Our consulting work is supported by powerful data analytic solutions and informed by the most trusted, comprehensive set of healthcare cost benchmarks in the industry.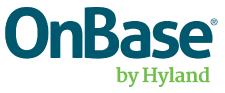 OnBase is a single enterprise information platform for managing content, processes and cases. Providing enterprise content management (ECM), case management, business process management (BPM), records management and capture all on a single platform, OnBase transforms organizations around the globe by empowering them to become more agile, efficient and effective. Enterprise cloud-based sharing capability for the OnBase platform is available with our complementary offering, ShareBase by Hyland.
Every day, more than 1,800 healthcare organizations use OnBase to complete patient records, eliminate reimbursement delays and enhance business processes. Dedicated to meeting the evolving needs of our customers for over 25 years OnBase has evolved through consistent product innovation and remains focused on automating business processes that depend on documents, content and people to operate more effectively. For more information about OnBase, visit OnBase.com/Healthcare.

Recovery isn't just for patients. Our customers can benefit from our market-leading revenue cycle technologies, extensive consumer data assets and reimbursement methodologies.
TransUnion Healthcare revenue protection solutions prevent leakage by:
Providing tools to engage patients early: You'll be able to help patients understand financial aspects of care for a stronger likelihood of payment.
Helping recover revenue: Collect more cash up-front and throughout the revenue cycle.
Optimizing collections strategy: Streamline collections process and reduce costs to collect.
We realize that the patient is the new payer™. Leverage our solutions through multiple delivery options within your current operation to protect your revenue. Learn more at TransUnionHealthcare.com or email hcsolutions@transunion.com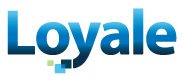 Loyale Healthcare is reinventing the way healthcare providers engage financially with their patients. Since 1990, Loyale companies have helped providers in the healthcare and higher education industries connect with their customers more successfully. With Loyale, providers collect more and collect sooner while improving patient satisfaction. Loyale is turning patient responsibility into lasting loyalty.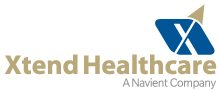 Xtend Healthcare is an industry leading provider of revenue cycle solutions with exclusive focus on healthcare. We have built our deep domain expertise by providing services to health systems in all 50 states. We currently have more than 25 years of dedicated healthcare revenue cycle experience, which includes customized revenue cycle work with hundreds of healthcare systems. Our clients range from large teaching hospitals, urban medical centers, and rural critical access hospitals to large non-profit/religious-affiliated hospital systems, for-profit healthcare systems, children's hospitals, and research centers. Our solutions are built around the specific needs of each individual facility.

CliftonLarsonAllen (CLA) understands the risks you face and are dedicated to helping you stay on top of your responsibilities as plan sponsors while keeping employees' retirement and health benefits safe. With more than 50 years of experience, we offer employee benefit plan audit, tax compliance, and consulting services. CLA's employee benefit plan professionals audit more than 2,400 plans across the country and provide tax, compliance, administration, and consulting services for hundreds more, including reporting and consulting services related to the Affordable Care Act.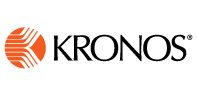 Kronos® is a leading provider of workforce management and human capital management cloud solutions. Kronos for Healthcare provides advanced, clinically-focused workforce solutions designed to support the creation and management of a highly engaged workforce.  More than 3,500 acute care hospitals and 18,000 post-acute care organizations representing the entire continuum of care use Kronos to improve consumer satisfaction, support the provision of quality care, and grow healthcare delivery powered by great people. Learn more about Kronos healthcare-specific time and attendance, scheduling, absence management, HR and payroll, talent management, labor analytics, productivity management, workload management  and forecasting applications at kronos.com/healthcare. Kronos: Workforce Innovation That Works™.

SkyStem's creation ART, equips executives with striking insight into their balance sheet and month end close by transforming these processes through automation. Do away with spreadsheets, crazy emailing and manual distractions. Enjoy ART's powerful workflow management and reporting tools to automate account reconciliations and month end close and become more productive without ever installing software
Standardize the month end reconciliation process for consistency and repeatability, so you have full confidence in the balance sheet.
Reconcile accounts with speed and accuracy so work gets done faster.
Do away with spreadsheets and administrative activities so accountants accomplish more while doing less.
Work remotely yet maintain total transparency and accountability.
ART is offered by SkyStem LLC, a New York based company
www.skystem.com | 1-877-778-3320 | info@skystem.com

More than 900 healthcare organizations use Recondo solutions to automate and accelerate the revenue cycle. Full adjudication details are collected from payer websites and other sources to complete the financial picture for patient eligibility, price transparency, authorization verification, claims status and more. Recondo's automated technology helps you get paid more, faster and at a lower cost.

Business Process and Automation Services is a Small Business Administration company that excels in computer science, systems engineering, and program management. Utilizing experience and background in interdisciplinary sciences and engineering, BPAS provides scalability, resources, and flexibility to manage our customers' changing and growing needs. Founded in 2008, BPAS has quickly developed into a team of experts who are proficient in several skills. These abilities include but are not limited to data science and analytics, systems engineering, program and project management, and contract and procurement management.

Founded in 2012, CrossChx is building operational artificial intelligence, which empowers humans to achieve more than ever before. Olive, the company's AI solution, acts as the intelligent router between systems and data by automating repetitive, high volume tasks and workflows, providing true interoperability for organizations. Headquartered in Columbus, Ohio, CrossChx has a mission to scale humans by allowing AI to operate existing systems, letting it do what machines do best.

TruBridge offers a powerful combination of services and software solutions that will maximize reimbursement and increase productivity while optimizing efficiency, putting your facility on a firmer financial footing. With the right combination of products and people, your organization will remain on the path to performance. Our People. Our Products. Your Success.