6th Annual Food Labeling: Evolving Regulatory Compliance Conference
January 29-30, 2019 | Alexandria, VA
Hilton Alexandria Mark Center
Download Agenda
Register Now
SPONSORS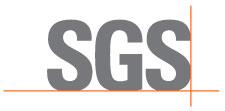 SGS is the world's leading inspection, verification, testing and certification company. We are recognized as the global benchmark for quality and integrity. With more than 90,000 employees, we operate a network of more than 2,000 offices and laboratories around the world. SGS offers a wide range of solutions covering the entire food supply chain from primary production and manufacturing to retail. With a comprehensive range of independent inspection, testing, training, certification and technical support services specific for the food sector, we help companies worldwide to monitor and validate safety, quality and sustainability.
We offer a one-stop-shop label review service to meet your destination market requirements:
Food label checks in accordance with national/regional requirements
Translation of relevant information, as prescribed by labelling laws
Review of translation suggestions
Reconciliation of requirements between different countries
Support from label draft to print ready layout including a second review to confirm changes are correct
Claims verification
Wherever you are based, your food label reviews will be performed in co-operation with food experts for each country to which the product will be delivered/imported. This ensures that reviewers are fully conversant with the language, national legal requirements and common practice.

ESHA Research, founded in 1981, offers a variety of solutions for food and supplement product formulation, nutrition analysis, and government-compliant labeling. ESHA's Genesis R&D software suite helps simplify the product formulation and development process and ensures regulatory compliance.
ESHA's software programs and databases have been used all over the world, by food manufacturers, nutritional and vitamin manufacturers, educational facilities, restaurants, healthcare facilities, and other industry institutions for nutrient analysis, labeling, product development, and more. In addition, ESHA Research offers software and regulatory compliance consulting and label-generation services.

TraceGains provides food and beverage companies and brokers with a web-based, full-service supplier, compliance, and regulatory document management solution that automates the management of supplier risk, data, and documentation, and makes companies 365 Audit Ready™. TraceGains' cloud-based SAAS solution works with incumbent in-house solutions to close the loop on upstream risk and provide collaborative supplier management, and eases compliance requirements. TraceGains not only digitizes all incoming supplier documents, making them easily searchable, but also extracts critical data and analyzes them against customer-specific business and compliance rules, alerting stakeholders to any non-compliance. TraceGains' customers boast a four to six month return on their investment. Recently, TraceGains was listed as one of Food Logistics Top 100 software and technology providers.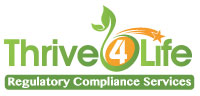 Thrive4Life is a regulatory service provider offering compliance assistance to both U.S. and Non-U.S. Companies in the Food, Beverage, Dietary Supplement, Cosmetics, and OTC Drug industries. T4L has been providing consulting services for over a decade to both large companies and entrepreneurs, with the same degree of personalization to ensure the highest level of customer satisfaction. T4L is noted for its commitment to customer service as well as its industry leading turnaround times. Thrive4Life's objective is to provide the assurance that products and/or facilities are compliant with all governing regulations.

Mérieux NutriSciences is a global food safety and quality partner — offering testing, labeling, auditing, consulting, sensory, training and research services to the food & nutrition industry. Focused on customer excellence, we protect consumers' health through nutritional research, scientific excellence and innovation. We customize to meet the needs of individual manufacturers, food processors, caterers, restaurants and retailers.
Headquartered in Chicago, Mérieux NutriSciences has grown from a single laboratory founded in Chicago Heights, IL, in 1967 (Silliker) to a global presence throughout North, Latin and South America, Europe, Middle-East, Africa and Asia Pacific. Present in 21 countries, Mérieux NutriSciences employs 6,500 people worldwide working in just under 100 laboratories. With a primary focus on food safety and quality, the company delivers services in various business sectors.

NiceLabel is a leading global developer of label design software and label management systems that help companies of all sizes improve the quality, speed and efficiency of their labeling, while reducing cost.
With the help of our label management system, medical device manufacturers are able to digitally transform their entire label printing and production process. The result is a leaner, more agile operation that enables them to respond more quickly to changing market conditions and requirements, get products to market faster and compete more effectively in the sectors where they do business.

From idea to label, Selerant ensures compliance and facilitates innovation.
Founded in 1990, Selerant Corporation is a leading global provider of process-based product lifecycle management (PLM) software and consulting services within three core manufacturing segments: Food & Beverages, Personal Care and Specialty Chemicals.
With primary operating regions in New York, NY, Milan, Italy, and Shanghai, China, and offices around the world, Selerant has a large global presence to meet the needs of its customers.
Our Devex enterprise PLM software addresses new product development and compliance needs of leading manufacturers. Devex PLM optimizes business processes and leverages an organization's knowledge.

Ranked among the top 100 law firms in the country, Cozen O'Connor has more than 700 attorneys in 26 cities across two continents. We are a full-service firm with nationally recognized practices in litigation, business law, and government relations, and our attorneys have experience operating in all sectors of the economy. Our diverse client list includes global Fortune 500 companies, middle-market firms poised for growth, ambitious startups, and high-profile individuals.

Food Consulting Company, founded in 1993, delivers nutrition analysis, food labeling and regulatory support to ensure 100% compliant food labels, on-time, every time.
With over 1,500 clients worldwide, Food Consulting Company is the largest contract provider of food labeling services. Start-ups, Fortune 500s, food manufacturers and distributors, retailers, ingredient suppliers, importers, brokers and restaurateurs all trust Food Consulting Company to work side by side with them just like your virtual food labeling department.
Visit www.foodlabels.com to learn about how we've helped food labelers go from recipe to retail – all with the confidence that it's done right.

ManageArtworks helps Pharma and CPG companies manage, review and proof-read packaging artworks.
It connects all stakeholders into an automated workflow, empowers users with proofing tools and gives complete transparency to the entire process with approval request tracking, audit trails and dashboards. In essence, you will be able to release error free artworks consistently with minimal effort.
With ManageArtworks, you will be able to:
Achieve Brand and Regulatory Compliance
Gain Revenue by reduced Approval Times and Packaging Write-offs
Achieve faster Time to Market with error free Compliant Artworks
Look forward to connecting with you later today.
SPONSORSHIP OPPORTUNITIES
At this time, there are a variety of sponsorship and exhibition opportunities available for companies wishing to increase visibility and participation in the program, ranging from keynote speaking opportunities to exhibitor and documentation sponsors. Organizations most suitable for this type of exposure provide services and solutions including:
Labeling Consulting
Labeling Technology
Certification Providers
Regulatory Consultants
Regulatory Database Consultants
Quality Assurance Software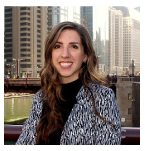 Contact:
Lydia Welmer | Marketing Coordinator | Q1 Productions
312.955.0897 | marketing@q1productions.com