Moving Forward in Updating Labels to Align with FDA & USDA Regulation through a Science Based Approach, Blending Consumer Research & Motivation while Balancing Statements & Claims, Mitigating Legal Risks and Providing Transparent Food Labels
With a compliance date now reset for January 1, 2020, food manufacturers with $10 million or more in annual revenue are now up against the clock and must modify, recalculate and re-label all products in-line with the new label regulations, reflecting changes to Nutrition Facts Label, updated scientific information and providing consumers with relevant details to assist in making the best food decisions. The uncertainty of 2017/18 had now passed, and 2019 will be the year for full preparation and alignment of labels to ensure that from January 1, 2020, all labels have been updated. On top of FDA regulations, the USDA has proposed new regulations surrounding GMO labels, Canadian authorities have changed allergen labeling requirements, and the pressure to monitor supplier ingredients and labels on an international scale is mounting. Throughout the food and beverage industry, changes are requiring in-depth analysis of ingredients, regulatory alignment and changes to labeling which must be completed with incredible urgency.
Amidst regulatory change, forward thinking food and beverage manufacturers are taking into account consumer preferences and considering new claims, including natural, wholesome, organic and others, which carry risks from varied interpretations and at times, a lack of certification. The movement towards clean labels and food products which have less processing involved continues to impact food manufacturers in numerous ways, which, coupled with regulatory changes leave much to be interpreted and implemented. The 6th Annual Q1 Food Labeling: Evolving Regulatory Compliance conference will provide participants with an unrivaled opportunity to learn from not only industry stakeholders, but regulatory officials, academic researchers as well as association leadership, ensuring all perspectives are uncovered in a comprehensive, dialogue driven educational program.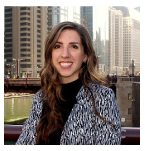 Contact:
Lydia Welmer | Marketing Coordinator | Q1 Productions
312.955.0897 | marketing@q1productions.com