Moving Forward amidst Uncertainty in Label Regulation from the FDA & USDA through a Science Based Approach, Blending Consumer Research & Motivation while Balancing Statements & Claims, Mitigating Legal Risks and Providing Transparent Food Labels
In May, 2016, the FDA announced new regulatory requirements surrounding the Nutrition Facts Label, reflecting updated scientific information and providing consumers with relevant and updated details to assist in making the best food decisions, with initial compliance deadlines set for 2018, which have since been postponed to an indeterminate date. The tremendous change which the regulations will cause resulted in many manufacturers taking immediate steps to comply, redesigning and reprinting labels to reflect adjusted serving sizes, added sugars, new calculations on dietary fibers and vitamins as a percentage of the Daily Recommended Value. At the same time, other manufacturers have held back on label redesign, electing to wait for further clarification on compliance dates, resulting in food products labeled with differing labels on the same shelf. On top of FDA regulations, the USDA has indicated new regulations surrounding GMO labels are forthcoming, Canadian authorities have changed allergen labeling requirements, and the pressure to monitor supplier ingredients and labels on an international scale is mounting.
Amidst regulatory change, forward thinking food and beverage manufacturers are taking into account consumer preferences and considering new claims, including natural, wholesome, organic and others, which carry risks from varied interpretations and at times, a lack of certification. The movement towards clean labels and food products which have less processing involved continues to impact food manufacturers in numerous ways, which, coupled with regulatory changes leave much to be interpreted and implemented. The 5th Annual Q1 Food Labeling: Evolving Regulatory Compliance conference will provide participants with an unrivaled opportunity to learn from not only industry stakeholders, but regulatory officials, academic researchers as well as association leadership, ensuring all perspectives are uncovered in a comprehensive, dialogue driven educational program.
JOIN US IN APRIL
REGULATORY COMPLIANCE WORKSHOP INTENSIVE – Tuesday April 17, 2018 | San Diego, CA
The Food Labeling: Regulatory Compliance Workshop Intensive will be a one-day course that will cover key highlights from the annual conference, including the interpretation of regulatory guidelines in a time of uncertainty and addressing consumer concerns for products which contain difficult to define attributes, in a condensed format.
For more info contact: marketing@q1productions.com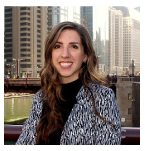 Contact:
Lydia Welmer | Marketing Coordinator | Q1 Productions
312.955.0897 | marketing@q1productions.com