SUPPLIER PARTNERS

Headquartered in Brisbane, Calif. with offices in Kansas City and Bangalore, Pramata's cloud-based Customer Digitization Platform, Apps and Managed Services help finance and business operations leaders at large B2B enterprises unlock vital information about their complex customer relationships to drive revenue and profits, while revenue reducing leakage and compliance risk. World-class brands including CenturyLink, Comcast Business, FICO, NCR, Novelis, and Truven IBM have chosen Pramata's uniquely innovative and highly sophisticated platform to grow value throughout the customer lifecycle and position themselves for future business transformation. Visit us at www.pramata.com or follow us on Twitter @PramataCorp.

Alliant Insurance's Life Science and Medical Products Team serves clients in every state in the country and in many foreign countries because we deliver cost-effective solutions that optimize coverage and meet your specific needs. Providing coverage audit, insurance/asset protection, and risk management services to hundreds of life science manufacturers and distributors; our clients include public and private companies with operations ranging from start ups conducting clinical trials, to extensive global manufacturing & distribution. Ranking among the 15 largest U.S. insurance brokerages; Alliant provides property & casualty, workers' compensation, employee benefits, surety, and financial products and services to more than 20,000 specialized clients. www.alliantinsurance.com

Kronos is a leading provider of workforce management and human capital management cloud solutions. Kronos for Life Sciences provides solutions which help organizations attract, retain, and develop fully engaged employees who deliver better business outcomes. Learn more about Kronos time and attendance, scheduling, absence management, activities, HR and payroll, and labor analytics applications at kronos.com. Kronos: Workforce Innovation That Works™.

LucaNet is a leader in the Finance CPM space and is the one-stop-shop for all management reporting, budgeting and forecasting needs for your organization. With their U.S. presence based out of Philadelphia, Pennsylvania, LucaNet is designed for creating audit and presentation quality financial statements including multi-level consolidated financial statements, fully integrated foreign currency, fully integrated financial planning, audit trail and traceability, personnel planning and Company valuation. We do this with a minimum amount of consulting, and by integrating directly with your various underlying systems. The LucaNet Planner and Financial Consolidation products will offer the following benefits to you:
Financial Consolidation
Budget Planning Forecasting
ERP integration & analytics
Cash Flow Forecasting
Financial Reporting Analytics
Disclosure Analytics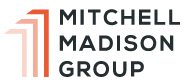 The Mitchell Madison Group (MMG) is a global performance improvement consulting firm with a strong track record of delivering significant financial results to its clients. We work with senior executives of large and medium sized companies on significant performance improvement initiatives.
Our team combines executive, data analysis, creative and traditional consulting skills to develop better solutions for our clients. Our consultants are much more experienced than typical for the industry, with many having held C-level positions in their careers.
We believe that rigorous data analysis combined with creativity and execution focus rooted in executive experience delivers the best results for our clients. Our analytical tool kit includes:
Operations Excellence
Supply Chain and Strategic Sourcing
Pricing Optimization
Sales Execution
Our business model is fundamentally different from that of traditional consulting firms. We usually partner with our clients to deliver specific financial performance improvement targets and derive 80% of our revenue from success fees.

PharmaVOICE.com is a Website for life-sciences executives and other healthcare-service related professionals. PharmaVOICE.com is produced by PharmaLinx LLC, publishers of PharmaVOICE magazine and the VIEWs.
The primary audience is made up of executive and corporate management from pharmaceutical, biotechnology, drug delivery, marketing communications, clinical services, contract research, drug development, and information technology companies, as well as other industry sectors. PharmaVOICE.com also provides an online calendar of industry events, an online discussion forum, a monthly interactive opinion poll, and other online content, supported by a robust search engine.
A pioneer in the field, HealthEconomics.com is the worlds most comprehensive and credible website for resources and jobs in healthcare value and market access. A trusted resource, HealthEconomics.com contains the hottest news, jobs, policy updates, professional development, and education resources, and offers unparalleled advertising opportunities.
Pharmaceutical-Tech : "In the realm of Pharmacy, where innovation is rapid, Pharmaceutical-Tech stands adept at conceptualizing unique ideas relevant to the B2B space. Pharmaceutical-Tech is essentially a B2B online business, technology media platform and global magazine that have under its wraps the largest global database of Pharmacy buyers and suppliers.
Pharmaceutical-Tech.com covers in-depth trends that shape industry dynamics and metamorphose global economics. With services like search engine optimization, global magazine, social media marketing, product video showcase, e-mail marketing, e-newsletter sponsorship, banner advertising, event marketing and micro-website within our platform, www.pharmaceutical-tech.com has created a recognition that spans over a global audience, thereby revolutionizing how businesses transact."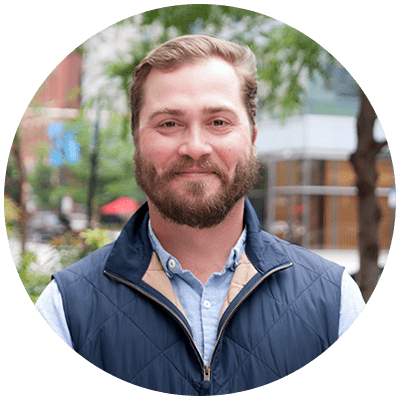 Contact:
Aaron Van Dyke, Operations Director, Life Science
Q1 Productions
+1 (312) 840-9086
avandyke@q1productions.com