SPONSORS
Platinum Sponsor

Cognizant MedVantage® is an Award Winning integrated Service and comprehensive Quality Management BusinessCloud solution, designed specifically for the Medical Device industry.
Its Field Service Management offers a cost-efficient, easy-to-use, and highly flexible solution. It enables your field service engineers, depot service engineers, dispatchers and managers with a 360-degree view of your customers, full context into incidents, work orders, warranties and provides real time access to required information for resolving issues sooner than before.
The post-market Quality Management on the other hand, includes regulatory guidelines and processes with well-defined standard operating procedures for complaint reporting, product investigations, CAPA, supplier corrective action, return merchandise authorization, non-conforming material reports, audit management and root cause analysis.
Cognizant's Life Sciences practice serves 28 of the top 30 global pharmaceutical companies, 9 of the top 10 biotech companies and 12 of the top 15 medical device companies. With a large team of dedicated professionals including doctors, pharmacologists, physicians, biomedical engineers, pharmacists, biostatisticians, medical writers, and GxP consultants, it provides domain-aligned consulting, IT, business process, and software as-a-service solutions globally.

ServiceMax from GE Digital leads the global industry of field service management software – an estimated $25 billion market worldwide. The company creates solutions for the 20 million people globally who install, maintain, and repair machines across dozens of industries as the leading provider of complete end-to-end mobile and cloud-based technology for the sector.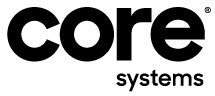 Coresystems is a leading provider of mobile and cloud-based field service and workforce management software for mid-sized and large enterprises' field service organizations. Since Coresystems' founding in 2006, more than 190,000 users across the world have utilized Coresystems' innovative, real-time field service management software to improve their business and field service processes. Coresystems has also pioneered "crowd service" – which allows customers to leverage an Uber-like platform to find available field service technicians in real-time. Coresystems is headquartered in Switzerland with international offices in San Francisco, Miami, Berlin, Freiburg, Shanghai, São Paulo and London.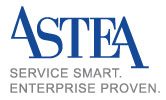 Astea International is a global leader in field service and mobile workforce management, including all the cornerstones of full service lifecycle management: customer management, service management, asset management, forward and reverse logistics management and mobile workforce management and optimization. Astea technology helps the world's best service-driven companies generate higher profit while properly balancing customer satisfaction and service levels through proactive communication that creates a seamless, consistent and highly personalized experience at every customer relationship touch point. Astea's solutions unify processes, people, parts, and information to focus the entire organization on the creation of sustainable value in highly competitive, global markets. www.astea.com. Service Smart. Enterprise Proven.

ServicePower is an integrated field service management solution focused on helping companies deliver an exceptional customer experience at the lowest cost. Trusted by field service organizations around the world such as GE Appliances, ADT, Johnson Controls, John Lewis Partnership, Electrolux, Mitsubishi, LG, BSH and AIG Warranty, ServicePower is the only workforce management solution enabling organizations to efficiently manage both captive and 3rd party service providers. Our digital technology enables improved customer satisfaction, reduces costs and generates new revenue streams.
ServicePower also offers a fully managed network of 3rd party service providers to enable rapid and on-demand servicing at peak times and in hard-to-reach locations across North America and Europe.

With Dedicated Computing's on-premise Service Concentrator solution, OEMs can service fielded equipment quickly and efficiently, from a single pane of glass, increasing equipment performance, improving customer satisfaction, and reducing labor costs.
Dedicated Computing is an ODM of proprietary, highly-engineered computing systems for global customers in Healthcare & Life Sciences. Dedicated's systems are integrated hardware and software platforms that are optimized to meet the specific computational and performance needs of OEM applications such as Medical Imaging and Genomic Sequencing. Dedicated also provides a full range of pre- and post-sale services for its systems.
SPONSORSHIP OPPORTUNITIES
With a robust conference platform building the groundwork for high-level attendance which in turn drives interactive discussions and networking opportunities, supplier partners find tremendous value in partnering with Q1 Productions to shine light on new technologies, systems and solutions to the specific challenges faced by the Medical Device industry. Industry executives have expressed an interest in gaining additional insight into the following technologies and solutions specific to Post-Market Surveillance:
Post-Market Surveillance Software
Adverse Event Reporting & MDR Solutions
Complaint Handling Software & Systems
Quality Reporting Systems & Technology
Vigilance & Compliance Reporting
FDA Regulatory Reporting Consultants
Global Vigilance Consulting Companies

Contact:
Eric Jahnke | Sr. Marketing Manager | Q1 Productions
312.955.0424 | marketing@q1productions.com