Thursday July 21, 2016 – 12:00PM EDT to1:00 PM EDT 
This course is forecasted for a 45 minute presentation plus 10 to 15 minutes of Q&A.
One device has already received approval via the FDA CMS parallel review process, and as the extended pilot program is expected to expire in December 2015 manufacturers are curious as to what will happen next. Future steps of this program could include a regulatory focus on device classes as opposed to single devices, and expanding the parallel review mindset to earlier parts of regulatory processes like pre-submission programs which would certainly impact trial design and management. Optimizing parallel review is essential if manufacturers wish to gain full value from this innovative upcoming program, and clarifying program attributes will enable stronger decision making for clinical teams.
Who Should Attend
Participants that will find this webinar most beneficial will be those involved in medical device companies. Job titles of attendees that will be most applicable for this session will be:
Clinical Research
Clinical Affairs
Clinical Operations
Regulatory Affairs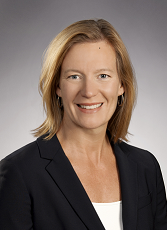 Sandra Statz
Vice President, Clinical and Regulatory Affairs
Exact Sciences Corporation
Sandra Statz, MS, is VP of Clinical and Regulatory Affairs at Exact Sciences. Her key responsibilities include developing and executing comprehensive regulatory and clinical strategies, and maintaining regulatory compliance for all commercialized products. Sandra has extensive experience in clinical protocol development and clinical trial management, has supported the development of several IVD products, and led the first industry team through the pilot parallel review process resulting in simultaneous FDA approval and an NCD from CMS. Sandra also has significant experience in phase 1-3 clinical trials for oncology therapeutics and biologicals.  Prior to joining Exact Sciences, she worked for Quintiles and Third Wave Technologies (now part of Hologic).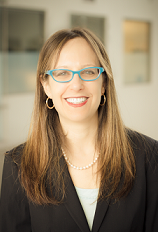 Rochelle Fink, MD, JD
FDA-CMS Liaison
FDA
Rochelle Chodock Fink, MD, JD works on joint CMS-FDA efforts to accelerate the regulatory and coverage decision making process. This responsibility includes spending a portion of each week working in CMS's Coverage and Analysis Group (CAG) and the remainder of the week working at FDA's Center for Devices and Radiological Health (CDRH). Dr. Fink is involved in the FDA-CMS Parallel Review Pilot Program and CDRH's Pre-Submission Program. As a registered patent attorney, Dr. Fink works on CDRH's technology transfer and patent matters. Additionally, she establishes collaborations with CDRH and has been involved in the FDA-Medical Device Innovation Consortium (MDIC) effort.

Contact:
Brooke Akins | Manager, Market Intelligence | Q1 Productions
312.224.1693 | webinars@q1productions.com
One Access Line Registration
Multi-Line Access Line Registration