11th Annual EU Medical Device Clinical Research Conference
March 21-22, 2019 | Berlin, Germany
Crowne Plaza Berlin Potsdamer Platz
Download Agenda
Register Now
SPONSORS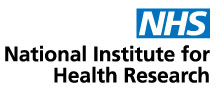 Funded by the United Kingdom (UK) government, the National Institute for Health Research (NIHR) Clinical Research Network (CRN) is the clinical research delivery arm of the National Health Service (NHS) in England.
We support rapid study set-up and patient recruitment into all phases of clinical research studies, across all therapeutic areas. We've recruited over three million patients into clinical studies in the NHS over the last five years and created a thriving environment for conducting large scale commercial contract clinical research, so that companies can allocate clinical studies to the UK with confidence.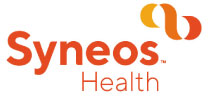 Syneos Health (Nasdaq:SYNH) is the only fully integrated biopharmaceutical solutions organization. Our company, including a Contract Research Organization (CRO) and Contract Commercial Organization (CCO), is purpose-built to accelerate customer performance to address modern market realities. Created through the merger of two industry leading companies – INC Research and inVentiv Health – we bring together more than 21,000 clinical and commercial minds with the ability to support customers in more than 110 countries. Together, we share insights, use the latest technologies and apply advanced business practices to speed our customers' delivery of important therapies to patients. To learn more about how we are shortening the distance from lab to lifeTM visit SyneosHealth.com.

Castor EDC is a cloud-based Electronic Data Capture platform that enables researchers to easily capture high quality, reusable data for clinical trials and post-market surveillance. The system allows researchers to set up data capture forms, collaborate with colleagues, invite patients through questionnaires, and import, export and analyze their data in a secure, compliant cloud environment, all without elaborate training or technical skills. Through revolutionizing data capture, we aim to make medical research more standardized, compliant and shareable, and to accelerate the development of treatments and cures. Learn more at www.castoredc.com.

Covance® and Chiltern, a Covance company, make the drug development business of LabCorp. As the world's most comprehensive drug development company, we are dedicated to advancing healthcare through a Designed Around You® experience and delivering Solutions Made Real®.
Our unique perspectives, built from decades of scientific expertise and precision delivery of the largest volume of drug development data in the world, helps our clients identify new approaches and anticipate tomorrow's challenges as they evolve. Together with our clients, we transform today's healthcare challenges into tomorrow's solutions. Information on our solutions can be obtained through our website at www.covance.com.
SPONSORSHIP OPPORTUNITIES
At this time, there are a variety of sponsorship and exhibition opportunities available for companies wishing to increase their visibility and participation in the program, ranging from keynote speaking opportunities through to exhibitor and documentation sponsors. Organizations most suitable for this type of exposure provide services and solutions including:
Clinical Research Organizations
European Regulatory Consultants
Clinical Data Management Software
eClinical Research Technology
Mobile Patient Engagement
Legal Firms

Contact:
Eric Jahnke | Sr. Marketing Manager | Q1 Productions
312.955.0424 | marketing@q1productions.com