12th Annual EU Medical Device Clinical Research Conference
October 28-30, 2020 | Virtual Event
Contact: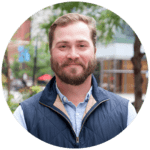 Aaron Van Dyke
Operations Director, Life Science
Q1 Productions
+1 (312) 955-0825
avandyke@q1productions.com
Ongoing Clarification of Sufficient Clinical Data Pertaining to Specific Device Classes & Defining Relevant Study Design to Achieve Thorough Data Collection, Focus on ISO 14155 Revision & Integrating Updated GCP Measures, all while Establishing Robust Strategies to Address EUDAMED Delays
While long-awaited MDCG guidance has been issued in recent months, the industry is still eager to further shed light on ongoing areas of uncertainty in both pre and post-market regulatory requirements.  Now that the MDR deadline is delayed to 2021, medical device manufacturers are reorganizing final steps for updated clinical strategies in light of the new rule.
In particular, with the necessity for all products to fulfill the new clinical evaluation planning requirements, class I and up-classified developers are challenged with building evidence data sets from the ground up, while higher-risk products aim to understand more about expert panel reviews, as well as determining the most relevant study design and protocol to achieve desired data end goals. Furthermore, the revision of ISO 14155 and amended GCP adds to the complexity of establishing and executing robust clinical research in Europe, both in the pre and post-market settings.
As an annual flagship program, the EU Medical Device Clinical Research Conference will now virtually connect industry leaders to dive into the practical intricacies of areas of timely concern through peer-to-peer led exchange sessions and traditional presentation formats, bringing together a variety of speakers from the industry, regulatory bodies, ethics committees and hospitals alike for an optimized approach to each topic. Content will be delivered in three half-day modules to maximize learning and engagement:
Module 1: Focus on Study Design, Identifying & Generating Sufficient Date Per Product Class
Module 2: Regulatory Insights: Competent Authority & Notified Body Perspectives, MDCG Guidance & MDR Readiness
Module 3: Regulatory Tools & Guidance for Human Factors Excellence
Individual modules are available for $399. The entire course may be accessed for $995.
A Special Thanks To Our Sponsors:

Castor EDC is a cloud-based Electronic Data Capture platform that enables researchers to easily capture high quality, reusable data for clinical trials and post-market surveillance. The system allows researchers to set up data capture forms, collaborate with colleagues, invite patients through questionnaires, and import, export and analyze their data in a secure, compliant cloud environment, all without elaborate training or technical skills. Through revolutionizing data capture, we aim to make medical research more standardized, compliant and shareable, and to accelerate the development of treatments and cures. Learn more at www.castoredc.com.

SMART-TRIAL is helping MedTech clinical teams to comply with regulations on clinical evidence, by simplifying the collection and management of data.
Tailor-made for MedTech, SMART-TRIAL offers a do-it-yourself Electronic Data Capture for clinical investigations and PMCF activities, including registries and surveys.
SMART-TRIAL is built to empower clinical teams to be their best, and in full control of their data, without compromising on features, design, or compliance.
Find out more on www.smart-trial.co – Made for Medical Devices