12TH SEMI-ANNUAL DIAGNOSTIC COVERAGE AND REIMBURSEMENT CONFERENCE WEST
FEBRUARY 6-7, 2018 | SAN DIEGO, CA
HILTON GARDEN INN SAN DIEGO BAYSIDE
Download Agenda
Register Now
SPONSORS

At Precision for Medicine, we help our pharmaceutical and life sciences clients innovate, develop, and commercialize next generation medical products. Backed by a diverse team of experts across the spectrum of the healthcare marketplace, we provide a comprehensive and integrated set of services that help accelerate research, enable market adoption, enhance patient outcomes, and realize the full commercial potential of new therapies and products. Services include:
Regulatory Strategy
Market Access & Commercialization
Biomarker Research & Development
Sample Management & Processing

At Quadax, we solve revenue cycle complexity—combining smart technology with superior support and services. We know molecular and genetic testing increases the burdens of obtaining reimbursement due to out-of-network billing challenges along with the growing need to comply with pre-claim/test requirements. While satisfying payer requirements is important, balancing the ever-growing patient's financial responsibility is paramount. We understand your unique challenges and have expert solutions optimized to deliver maximum reimbursement and minimize costs within your revenue cycle. Whether looking for software, services, or a mix of both, we are the solution provider for your reimbursement needs. To learn more, visit www.quadax.com or follow us on Twitter and LinkedIn.

Our deep understanding of the global pricing and reimbursement systems, national, regional and local payers' needs, combined with unique access to key stakeholders, including payers, clinicians and patients, enables us to develop actionable programmes to optimise pricing and reimbursement for pharmaceutical, biotechnology, diagnostic and medical device products at all stages of development and in all key geographic markets. www.bridgehead.com

Serving the healthcare diagnostics market for nearly 20 years, XIFIN provides technology solutions, business intelligence, and consulting services to healthcare diagnostics providers of all types. XIFIN's flagship product, XIFIN RPM, is a comprehensive, highly automated revenue cycle management and billing system that maximizes efficiency, improves cash collections, and increases financial visibility, accuracy, and control. More than 61 million accessions are processed annually for over $29 billion through XIFIN RPM. Collectively, XIFIN customers have realized in excess of $3 billion in incremental cash. To learn more, visit www.XIFIN.com or follow XIFIN on Twitter and LinkedIn.

TELCOR is the leader of revenue cycle management software solutions empowering laboratories to improve back office processes by streamlining revenue cycle workflow, reducing labor-intensive processes and operating costs. TELCOR RCM provides visibility to business operations. Reducing labor costs, increasing efficiencies and improving metrics helps laboratories increase collections and improve profitability.

Premier Source, a part of AmerisourceBergen, provides commercialization services for novel, precision-medicine diagnostics (PMDx). Only Premier Source combines the proven knowledge and expertise that stems from being a pioneer in the space with the hands-on, collaborative approach required to partner with clients to successfully navigate this highly specialized reimbursement landscape. Premier Source offers strategic consulting as well as comprehensive assistance with the payer community. This combined with a thorough understanding of back-end billing services, assures that Premier Source is well positioned to ensure the commercial success of your precision- medicine diagnostic. Being part of a global healthcare solutions leader like AmerisourceBergen provides stability and ensures Premier Source has access to the necessary resources and technology to keep pace in this rapidly changing marketplace.

ADVI operates at the intersection of science, policy, and business strategy. Our consultants provide clients with concrete, innovative solutions based on deep insight in industry, government and science, analytical rigor, and a learned perspective. The industry sectors we serve include biopharma, medtech, complex diagnostics and point of care, health IT and digital health and managed services. Our global reach includes all top 15 companies in biologic sales; all top 10 companies in complex diagnostics; 19 of top 25 companies in medtech; and 23 of top 25 companies in oncology sales.

Clinical utility (CU) is the most mismanaged element of C&R in new diagnostics. With traditional CU studies, you might spend millions collecting evidence of limited value, that doesn't answer the questions you're asking, or all too often is discarded by payers despite your best efforts. Diagnostics companies with QURE Healthcare in their CU strategy get better data faster, cheaper, and have a higher likelihood of C&R success with our proven approach. Therefore, we cannot accept all prospects. Our vice president, Dr. Scott Pope, is here and would welcome the chance to meet you. Please contact him at spope@qurehealthcare.com or 704.975.6589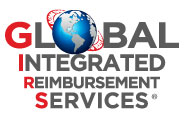 For the past 14 years, Global Integrated Reimbursement Services Inc. has offered our clients a one-stop shop for a range of turn key strategic, integrated and cost-effective reimbursement services within the U.S. and globally to support the market uptake of innovative medical technology products including drugs, devices, biologics, and diagnostics. Our work has educated insurers about life saving medical technologies which has led to increased market adoption for our clients' medical technologies and improved patient access. http://girsinc.com/

BaseCase is the complete customer engagement platform for the life sciences industry. Our suite of SaaS products enables pharmaceutical and medtech companies to engage more effectively with payers, healthcare providers, and healthcare professionals using personalized, interactive mobile content.
BaseCase uniquely combines 'no code' content creation and sales enablement on a single platform, revolutionizing how global organizations create and use mobile content.
BaseCase enables life science companies to leverage mobile content across markets and create global synergies. Centrally developed content can be shared with affiliates and then adapted to fit all markets, quickly and efficiently.
SYNERGEN Health is a trusted partner that helps healthcare organizations ensure financial success. Founded in 2011 by a group of professionals with a deep understanding of the dynamics within the complex healthcare landscape, the company specializes in transforming revenue cycle processes for providers by implementing best practices from within and outside the healthcare industry.
SYNERGEN Health utilizes technology, analytics and professional expertise to help partners maximize and realize their organization's full revenue potential. The company has refined and elevated what many refer to as revenue cycle management to be reimagined and achieved as "analytics powered revenue cycle transformation"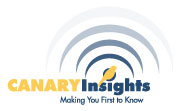 Are You Aware When Payers Make Policy Decisions Affecting Your Product?
Is Coverage and Reimbursement Critical to Your Success?
Canary Insights is a comprehensive reimbursement resource offering:
Current online library of coverage policies and technology assessments specific to your products and/or competitors
Daily alerts should payer policies change
Notification when draft policies are posted – providing an opportunity to respond during comment period
Comprehensive payer directory providing key contact information for medical directors, policy analysts and pharmacy directors
Canary Insights allows your reimbursement team to be proactive on impacting coverage decisions rather than manually searching commercial, Medicare, Medicaid and technology assessment websites.
BE THE FIRST TO KNOW ABOUT COVERAGE DECISONS IMPACTING YOUR BUSINESS!
SPONSORSHIP OPPORTUNITIES
At this time, there are a variety of sponsorship and exhibition opportunities available for companies wishing to increase their visibility and participation in the program, ranging from keynote speaking opportunities through to exhibitor and documentation sponsors. Organizations most suitable for this type of exposure provide services and solutions including:
Reimbursement Consultants
Market Access & Commercialization
Health Economics & Outcomes Researchers
Software Solutions
Clinical Research Organizations
Revenue Cycle Management
Laboratory Management Solutions
Clinical Research Organizations
UDI Technology Specialists
Quality Assurance Software Providers
MEDIA PARTNERS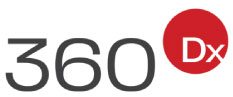 360Dx, launched in 2016, covers emerging economic and technological trends in the clinical diagnostic market. Our dedicated online newsroom tracks the biggest players in the diagnostics market and reports on regulatory, reimbursement, and policy issues that impact the commercial operations of clinical labs.

Contact:
Eric Jahnke | Sr. Marketing Manager | Q1 Productions
312.955.0424 | marketing@q1productions.com