16th Semi-Annual Diagnostic Coverage and Reimbursement Conference
February 11-12, 2020 | San Diego, CA
Hilton Garden Inn San Diego Downtown/Bayside
Download Agenda
Register Now
SPONSORS

Boston Healthcare is a global strategy consulting firm that helps innovators capture value in a complex and rapidly changing healthcare landscape. We help clients unlock the value of medical devices, diagnostics, and biopharmaceuticals that have the potential to transform patient care and significantly improve health outcomes.
Based in Boston, our presence extends internationally, with offices in Berlin, Shanghai, and Hong Kong, giving us significant experience and in-market expertise with emerging and established medical device, diagnostics, and pharmaceutical innovators worldwide.

Hull Associates is uniquely focused on market access and reimbursement issues in support of pharmaceutical, medical device, and diagnostic products in the major global markets. Our services range from market assessments to marketing dossiers to hands-on reimbursement execution and other in-country market access advocacy efforts.
Our team is experienced in new product launches, designing evidence strategies to gain or improve reimbursement, and ensuring optimal product positioning to achieve maximum market success.
Hull Associates covers all major global markets, from Europe to Latin America, to Japan, India, and China and our in-country experts are specialized in both the technical knowledge and the relationships to achieve results.

Marwood Group

At Quadax, we solve revenue cycle complexity—combining smart technology with superior support and services. We know molecular and genetic testing can increase the burden of obtaining reimbursement due to out-of-network billing challenges along with the growing need to comply with pre-claim requirements. While satisfying payer requirements is important, balancing the ever-growing patient's financial responsibility is paramount.  We understand your lab's unique challenges and have expert solutions optimized to deliver maximum reimbursement and minimize costs within your revenue cycle operation. Whether looking for software, services, or a mix of both, we are the solution provider for your lab's reimbursement needs. To learn more, visit www.quadax.com or follow us on Twitter and LinkedIn.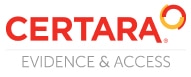 Certara Evidence & Access is providing unparalleled end-to-end strategy and cutting-edge technology to define, capture, and communicate value of your product. Our teams help you assess and demonstrate value from early drug development and opportunity assessment to engagement with payers and key accounts in the market.

Myndshft empowers diagnostics and genomics labs with the ability to collect more revenue, faster, and without wasted effort. Myndshft automates error-prone, administrative tasks that complicate the billing process and lead to unnecessary write-offs. Our real-time medical benefit checks enable labs to move much of the revenue cycle process to the point of care, including Patient Financial Calculation and Prior Authorization Determination. Best of all, Myndshft integrates with your existing LIMS, EHR, HIS and RCM systems, so you don't have to make any changes to your workflow or systems to start realizing immediate benefits

Baker Tilly is a leading advisory, tax and assurance firm whose specialized professionals guide clients through an ever-changing business world, helping them win now and anticipate tomorrow. Baker Tilly serves life sciences organizations ranging from start-ups to multi-billion dollar companies. Our specialists understand a company's business, financial and operational needs in all phases of the life cycle – from launch through maturity – and help companies address each phase's unique needs and requirements.

TELCOR revenue cycle solutions positively impact lab profitability by streamlining billing operations, reducing expenses and improving collections. Whether you choose to manage billing in-house or use a billing service, our lab-specific solutions give laboratory executives options. Choosing our industry-leading software solution or using our experienced billing service drives your lab profitability by providing real-time analytics to identify trends to help make timely business decisions. With TELCOR, you gain visibility of outstanding AR ensuring you get paid for the work you do.

About Analysis Group's Health Care Strategy Practice
Founded in 1981, Analysis Group is one of the largest international economics consulting firms, with more than 1,000 professionals across 14 offices. Our practice is distinguished by the way we solve complex business problems by applying expertise in economics, finance, health care analytics, and strategy. We assist clients with modeling and analytics, market access and commercial strategy, health care policy, and health economics and outcomes research. Analysis Group's internal experts, together with its network of affiliated experts from academia, industry, and government, provide our clients with exceptional breadth and depth of expertise and end-to-end consulting services globally.

At Precision for Medicine, we help our pharmaceutical and life sciences clients innovate, develop, and commercialize next generation medical products. Backed by a diverse team of experts across the spectrum of the healthcare marketplace, we provide a comprehensive and integrated set of services that help accelerate research, enable market adoption, enhance patient outcomes, and realize the full commercial potential of new therapies and products. Services include:
Regulatory Strategy
Market Access & Commercialization
Biomarker Research & Development
Sample Management & Processing

Policy Reporter: The Industry-Leading Policy Tracking, Market Access, and Reimbursement Software
Policy Reporter's proprietary software provides live medical policy updates, along with a host of market access and reimbursement tools.
Keep on top of policy changes, draft-policies, review dates and more with real-time email alerts
Access up-to-date payer policies, PA forms, fee schedules, provider manuals, tech assessments and more on demand
Evaluate the coverage landscape with cutting-edge analytical software
Engage in advocacy with our payer insights and contact database
Maximize coverage with Policy Reporter and our suite of Market Access Solutions.
Contact us for a live demonstration! info@policyreporter.com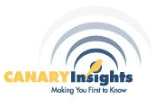 Are You Aware When Payers Make Policy Decisions Affecting Your Product?
Is Coverage and Reimbursement Critical to Your Success?
Canary Insights is a comprehensive reimbursement resource offering:
Current online library of coverage policies and technology assessments specific to your products and/or competitors
Daily alerts should payer policies change
Notification when draft policies are posted – providing an opportunity to respond during comment period
Comprehensive payer directory providing key contact information for medical directors, policy analysts and pharmacy directors
Canary Insights allows your reimbursement team to be proactive on impacting coverage decisions rather than manually searching commercial, Medicare, Medicaid and technology assessment websites.
BE THE FIRST TO KNOW ABOUT COVERAGE DECISIONS IMPACTING YOUR BUSINESS!
SPONSORSHIP OPPORTUNITIES
At this time, there are a variety of sponsorship and exhibition opportunities available for companies wishing to increase their visibility and participation in the program, ranging from keynote speaking opportunities through to exhibitor and documentation sponsors. Organizations most suitable for this type of exposure provide services and solutions including:
Reimbursement Consultants
Market Access & Commercialization
Prior Authorization Service Providers
Laboratory Management Solutions
Health Economics & Outcomes Researchers
Software Solutions
Clinical Research Organizations
Revenue Cycle Management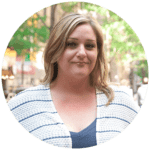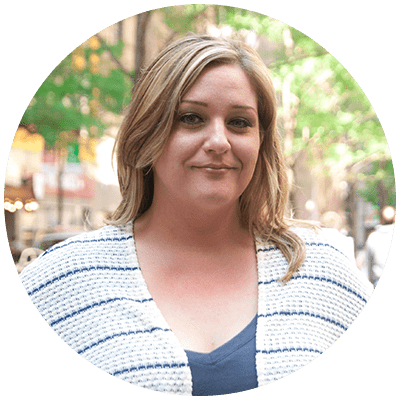 Contact:
Mildred J Nieman
Director, Sponsorship Sales
Q1 Productions
+1 (312) 527-8101
mnieman@q1productions.com