15th Annual Medical Device Coverage and Reimbursement Conference
July 16-17, 2019 | Chicago, IL
Hilton Chicago Magnificent Mile Suites
Download Agenda
Register Now
SPONSORS

Medical device, diagnostics, and biopharmaceutical companies around the world rely on Boston Healthcare to help unlock the value of innovation. We provide reimbursement and market access strategy services, health economics and outcomes research, market analytics and pricing strategy, and business development support to health care clients worldwide.
Our unique approach, combining strategic consulting with a deep understanding of the evidence-driven value environment, gives clients a real-world edge in assessing and capturing global market and business development opportunities.
For more information please visit, www.bostonhealthcare.com.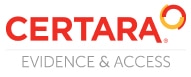 Certara Evidence & Access is providing unparalleled end-to-end strategy and cutting-edge technology to define, capture, and communicate value of your product. Our teams help you assess and demonstrate value from early drug development and opportunity assessment to engagement with payers and key accounts in the market.

Policy Reporter: The Industry-Leading Policy Tracking, Market Access, and Reimbursement Software
Policy Reporter's proprietary software provides live medical policy updates, along with a host of market access and reimbursement tools.
Keep on top of policy changes, draft-policies, review dates and more with real-time email alerts
Access up-to-date payer policies, PA forms, fee schedules, provider manuals, tech assessments and more on demand
Evaluate the coverage landscape with cutting-edge analytical software
Engage in advocacy with our payer insights and contact database
Maximize coverage with Policy Reporter and our suite of Market Access Solutions.
Contact us for a live demonstration! info@policyreporter.com

Baker Tilly is a leading advisory, tax and assurance firm whose specialized professionals guide clients through an ever-changing business world, helping them win now and anticipate tomorrow. Baker Tilly serves life sciences organizations ranging from start-ups to multi-billion dollar companies. Our specialists understand a company's business, financial and operational needs in all phases of the life cycle – from launch through maturity – and help companies address each phase's unique needs and requirements.

LexisNexis® Risk Solutions leverages the industry's leading claims, identity and provider data repositories to help life sciences organizations make informed commercial and strategic decisions. Our analytic insights identify high-value physicians, referral patterns and the regional and national influencers impacting your commercial standing. Additionally, we provide provider data and identity management solutions to help fuel existing workflows and platforms with quality information securely and help LSO's complete due diligence on vendors and business'.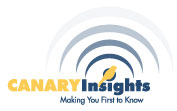 Are You Aware When Payers Make Policy Decisions Affecting Your Product?
Is Coverage and Reimbursement Critical to Your Success?
Canary Insights is a comprehensive reimbursement resource offering:
Current online library of coverage policies and technology assessments specific to your products and/or competitors
Daily alerts should payer policies change
Notification when draft policies are posted – providing an opportunity to respond during comment period
Comprehensive payer directory providing key contact information for medical directors, policy analysts and pharmacy directors
Canary Insights allows your reimbursement team to be proactive on impacting coverage decisions rather than manually searching commercial, Medicare, Medicaid and technology assessment websites.
BE THE FIRST TO KNOW ABOUT COVERAGE DECISIONS IMPACTING YOUR BUSINESS!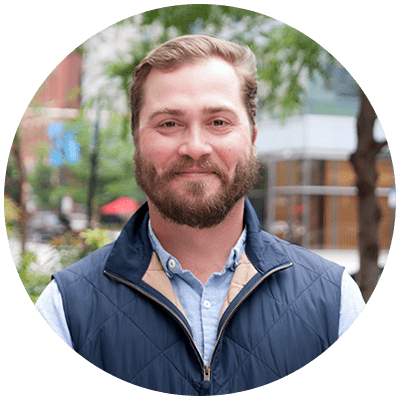 Contact:
Aaron Van Dyke, Operations Director, Life Science
Q1 Productions
+1 (312) 840-9086
avandyke@q1productions.com