SPONSORS

The UL Life & Health Sciences division of UL is dedicated to healthcare industry innovation. We help clients with their biggest challenges in regulatory management, market access, and connected device risk i.e. safety, security, usability, and interoperability. We ensure that medical devices are safe to deploy and use in an increasingly patient-centric and connected environment. UL brings decades of the most advanced technical, regulatory and clinical expertise to solve the toughest challenges in the market with the goal of improving access to advanced safe healthcare around the world. Our technical experts and biomedical engineers each average of over 10 years' experience and are active members of industry standards writing and technical committees. Throughout the UL family of companies, we offer services that life and health sciences companies need for business success and improving patient outcomes.

Keyfactor, formerly Certified Security Solutions (CSS), is a leading provider of secure digital identity management solutions that enables organizations to confirm authenticity, and ensure the right things are interacting in the right ways in our connected world.
From an enterprise managing millions of devices and applications that affect people's lives every day, to a manufacturer aiming to ensure its product will function safely throughout its life cycle, Keyfactor empowers global enterprises with the freedom to master every digital identity. Its clients are the most innovative brands in the industries where trust and reliability matter most.
Learn more at www.keyfactor.com @keyfactor

Symantec, the world's leading cyber security company, helps organizations, governments and people secure their most important data wherever it lives. Organizations across the world look to Symantec for strategic, integrated solutions to defend against sophisticated attacks across endpoints, cloud and infrastructure. Symantec operates one of the world's largest civilian cyber intelligence networks, allowing it to see and protect against the most advanced threats. For additional information, please visit www.symantec.com.

MedCrypt has developed a security toolkit that allows medical device developers to focus on diagnosing and treating disease, while ensuring their devices comply with security regulations and best practices. And since each installation of our software communicates with our MedCrypt network, we can use machine learning-based transaction monitoring algorithms to detect anomalous behavior, thwarting attacks in real time. This centralization of transaction data allows us to facilitate "Threat Sharing" between device vendors, helping build a community of device vendors offering the most secure devices possible.

BlackBerry Cylance uses artificial intelligence to deliver prevention-first, predictive security products and services that change how organizations approach endpoint security. Cylance's security solutions provide full spectrum predictive threat prevention and visibility across the enterprise, combating threats such as ransomware, fileless malware, malicious scripts, weaponized docs, and other attack vectors. The technology required to secure healthcare systems and modern medical devices is beyond the scope of traditional, signature-based products. Cylance solutions don't rely on cloud connectivity for updates or efficacy, meaning we can protect devices online, offline, or when intermittently connected. Learn more at www.cylance.com.

Digital transformation is top of mind in today's networking. IT practitioners seek a network provider to challenge the status quo and to collaborate on right-sized solutions on their terms. Extreme Networks builds software-driven solutions from the enterprise edge to the cloud that are agile, adaptive, and secure to enable digital transformation. Our 100% in-sourced services and support are #1 in the industry and even with 30,000 customers globally, including half of the Fortune 50, we remain nimble and responsive to ensure customer and partner success. We call this the Customer-Driven Networking™.

Nova Leah specialize in expert cybersecurity risk management software solutions for the medical device industry. SelectEvidence supports manufacturers in designing, verifying and certifying medical devices to meet FDA cybersecurity recommendations, best practices for connected medical devices and industry security standards. SelectEvidence® allows manufacturers to implement cybersecurity requirements for their devices using a proven standardized framework. SelectEvidence® handles premarket cybersecurity risk management and continuously monitors and manages post-market vulnerability monitoring. The system is a cradle to grave solution, managing cybersecurity processes from product development to product retirement.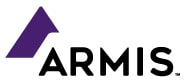 Armis is the first agentless, enterprise-class security platform to address the new threat landscape of unmanaged and IoT devices. Fortune 1000 companies trust Armis' unique out-of-band sensing technology to discover and analyze all managed and unmanaged devices, analyze endpoint behavior to identify risks and attacks, and protect information and systems.

Health-ISAC (Health Information Sharing and Analysis Center), is a global, non-profit, member-driven organization offering healthcare stakeholders a trusted community and forum for coordinating, collaborating and sharing vital Physical and Cyber Threat Intelligence and best practices with each other.
Membership is open to private & public hospitals, ambulatory providers, health insurance payers, pharmaceutical/biotech manufacturers, laboratory, diagnostic, medical device manufacturers, medical schools, medical R&D organizations and other relevant healthcare stakeholders.
Joining Health-ISAC is one of the best ways health organizations can actively participate to protect the industry and its vital role in critical infrastructure.

Promenade Software provides advanced software services and solutions for medical devices. From drug-delivery devices to diagnostic instruments, our frameworks and expertise in firmware, apps, and cloud will get your product developed ultra-efficiently with exceptional quality. Using a risk-based approach, our cybersecurity experts will establish the appropriate protections to ensure the safety and effectiveness of your device and include the associated documentation to fulfill FDA submission requirements. Promenade also provides independent testing and regulatory submissions services for your device's cybersecurity management. CBOM generation and on-going vulnerability monitoring are offered for continued security and maintenance post-market. Promenade Software is ISO 13485 certified.
SPONSORSHIP OPPORTUNITIES
At this time, there are a variety of sponsorship and exhibition opportunities available for companies wishing to increase their visibility and participation in the program, ranging from keynote speaking opportunities through to exhibitor and documentation sponsors. Organizations most suitable for this type of exposure provide services and solutions including:
Risk Consulting Firms
Digital Authentication Firms
Software Original Design Manufacturers
Application Protection Solutions
Data Encryption
MEDIA PARTNER


MedBoard organizes Medical Device information, making it quickly accessible, integrated, actionable and useful, and creates the tools that medical device companies and professionals need. Covering 60+ countries, including regulations, guidance, latest news, standards, definitions, surveillance of market data and much more; all integrated into a unique algorithm and smart search engine which provides relevant results taking the user to the information needed. MedBoard is used by leading organizations and is an essential product for today's executive.

Contact:
Eric Jahnke | Sr. Marketing Manager | Q1 Productions
312.955.0424 | marketing@q1productions.com