SPONSORS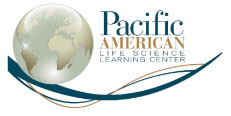 Pacific American Life Science Learning Center is a company that services the Medical Education world in two facets. First, we provide C-arm rental services for bio-surgical training events all over the country. Based out of San Diego we have a network of partners throughout the US to help support events in most areas. This includes lab facilities, convention centers and hotels. We also have 2 surgical training facilities located in both San Diego and Irvine, CA. We have state of the art equipment, didactic space with AV, tissue sourcing, ancillary instrumentation, catering, and more. Pacific American will provide all services needed to allow for a successful education event.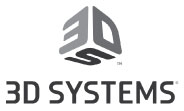 The ANGIO Tab Pro endovascular simulator is an ultra-portable, carry-on solution, packed in a small and light-weight suitcase designed for maximum protection. Easy to setup in less than a minute, it is ideal for device demonstration (for clinical reps), teaching procedural steps (for hospitals/training centers) or rehearsing at home for an upcoming procedure. Stop by to demo ICE, TEE and so much more. healthcare@3dsystems.com www.simbionix.com

The Surgical Training Institute (STI) provides on site, hands-on, bioskills training for healthcare professionals and corporate sales forces, utilizing human anatomical specimens, the "gold standard" for life-like, high videlity medical procedure training. STI's mobile operating room laboratories are completely self-contained, expandable tractor-trailers, that include multiple training stations, gowning area, integrated A/V capabilities, general hand instrumentation, surgical supplies, and washing and decontamination equipment, and much more. STI is the ideal platform for cost effective, nationwide, on-site clinical education through medical experiential training events, fitting your clinical education program into healthcare professional's busy schedules by delivering it directly to their door step.

BioDigital is the leading developer of state-of-the-art 3D medical visualization. Our flagship product, the BioDigital Human, is the first 3D virtual body. Likened to Google Earth, this immersive cloud platform allows users to interact with anatomy, disease, and treatments from any browser or mobile device. Organizations of any size can now visualize their products and data within the context of the human body.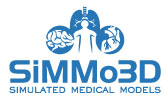 Expand the knowledge of physicians by using cost-effective training simulators to drive the adoption of medical devices. Merging biomedical expertise with innovation promotes the well-being of the patient.
SiMMo3D has created a new medical training platform, Simuboard, that will revolutionize the way physicians understand the medical device procedure. Using the Simoboard Training Solution, the surgeon can practice the implantation techniques in an effective, flexible way when training. Also, with the capability to create a variety of surgical scenarios, Simoboard yields versatility in the surgeon's skills. Biomedical companies will use the Simuboard to dramatically alter the rising occurrence of surgical errors and ultimately, improve the adoption rate of medical devices.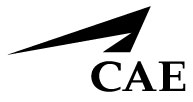 CAE Software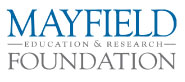 New Dimension in Education and Training
The Mayfield Surgical Innovation Center is a collaboration of the Mayfield Education & Research Foundation, The Mayfield Spine Surgery Center, and the Mayfield Clinic. The Center's foundation is based on years of successful education and training events by our seasoned team of conference professionals. If you would like more information about holding a conference/lab at the center, or for more information on how your company can be involved, please contact us.
National Bioskills Laboratories (NBL) is the nation's only physician-founded, physician-focused bioskills laboratory network offering full-service training events in premium facilities enhanced with proprietary global livestream technology.
Founded by practicing, board-certified physicians and experienced peer-to-peer medical device educators, National Bioskills is transforming medical education and proving that the quality of the training event experience directly and significantly impacts learning, adoption, and outcomes. Their events feature wraparound event planning and execution services and high-tech training in luxurious, safe, comfortable environments where physicians can relax and network as they learn. Learn more at www.nationalbioskills.com.

For over 30 years, Stratasys has been a defining force in 3D printing and additive manufacturing. The company empowers customers across a broad range of vertical markets by enabling new paradigms for design and manufacturing. The company's solutions provide customers with unmatched design freedom and manufacturing flexibility – reducing time-to-market and lowering development costs, while improving designs and communications. The Stratasys ecosystem includes a wide range of 3D printers and materials; parts on-demand via Stratasys Direct Manufacturing; consulting and professional services; and the GrabCAD software platform.

MedCure is the leading AATB accredited global non-transplant tissue bank that serves as a link between donors and the medical researchers and educators that rely on tissue to provide surgeons hands on training and facilitate tomorrow's medical breakthroughs. We offer customized solutions ranging from anatomical specimens, to mobile events, to full service bioskills training centers.

Intuition is a leading global knowledge management solutions company. With offices located worldwide to support our clients Intuition has been creating end-to-end knowledge management and learning technology solutions since 1985. 75% of World's Top 20 Life Science firms and 90% of the World's Top 50 Financial Institutions trust Intuition as a knowledge management partner and over 2 million learners trust Intuition with their professional training requirements on a daily basis. Intuition has a team of 200 experienced business, instructional design and technology professionals and works together with over 450 clients globally on thousands of projects.

ACTO is changing healthcare by disrupting how drugs and devices are commercialized in the US and around the world. ACTO is the only one-stop-shop sales, marketing and training platform uniquely designed for life sciences to help increase sales and brand awareness while reducing compliance risk.
We help pharma, medical device and dental companies increase rep effectiveness, message consistency and build a culture of continuous learning while helping them stay compliant. With ACTO, reps and MSLs train in minutes any time anywhere, do pre-call prep in seconds, present and share content, and have remote coaching conversations, through a single, intuitive app that they love using. ACTO also collects field intelligence and gives leadership teams deep visibility into successful rep behaviors, competency gaps, customer engagement and compliance risks.
SPONSORSHIP OPPORTUNITIES:
At this time, there are a variety of sponsorship and exhibition opportunities available for companies wishing to increase their visibility and participation in the program, ranging from keynote speaking opportunities through to exhibitor and documentation sponsors. Organizations most suitable for this type of exposure provide services and solutions including:
Training Consultants
Clinical Training Software
Content Management System Integration
Globalization Process Consulting

Contact:
Eric Jahnke | Sr. Marketing Manager | Q1 Productions
312.955.0424 | marketing@q1productions.com