11TH ANNUAL MEDICAL DEVICE CLINICAL TRAINING AND EDUCATION CONFERENCE
FEBRUARY 22-23, 2018 | PHOENIX, AZ
POINTE HILTON TAPATIO CLIFFS RESORT
Download Agenda
Register Now
SPONSORS

OSSimTech's mission is to provide residents, educators, and institutions with innovative tools and technology to reduce medical errors, increase patient safety, and redefine the learning process behind significant surgical procedures. Our team is working diligently, through Haptics and VR, to create profound and lasting change in the surgical field.
With the Sim-ortho simulator, we see residents perfecting techniques on the simulator to get ready for operating room time, even in between operations. As they revise and practice the same procedures, over and over again, they experience the realistic impacts of good and bad decisions. Meanwhile, surgeon mentors are able to evaluate the residents' preparation to lead real surgeries, based on their performance on the Sim-Ortho simulator.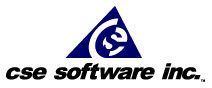 CSE Software Inc., is a privately held business headquartered in Peoria, Illinois, USA. CSE offers integrated IT services for clients worldwide, including custom software, eLearning, mobile, simulation, augmented reality (AR), and virtual reality (VR) development; plus Helpdesk Support. CSE understands new technologies and how to create customized solutions that help our healthcare clients train and educate clinicians to achieve better patient outcomes.

There is a growing trend in medical education to train away from patients, to avoid challenging patient safety. Surgical Science is a leading supplier of virtual reality simulators for evidence-based keyhole surgery training as well as endoscopy training, allowing novice surgeons and medical doctors to improve their psychomotor skills and instrument handling before entering the operating room. Headquartered in Gothenburg, Sweden, the company has its origin from the University Hospital of Gothenburg and Sahlgrenska Academy where it was founded in 1999. With regional sales offices in Minneapolis, Dubai, and China, and with a global distributor network, we are present on most markets worldwide. Through ongoing research and close collaboration with the medical community, Surgical Science continues to provide medical professionals worldwide with the tools to improve medical performance in a cost-effective and standardized manner.

MedCure is the leading AATB accredited global non-transplant tissue bank that serves as a link between donors and the medical researchers and educators that rely on tissue to provide surgeons hands on training and facilitate tomorrow's medical breakthroughs. We offer customized solutions ranging from anatomical specimens, to mobile events, to full service bioskills training centers.
Osso VR is an award-winning, clinically-validated surgical training platform designed for surgeons, sales teams, and hospital staff of all skill levels. Our product offers highly realistic hand-based interactions in an immersive training environment containing cutting edge procedures and devices. Our team's deep clinical understanding, medical device industry expertise, and VR development background all come together to fuel this industry-leading training platform. Osso VR has a results-driven approach, allowing teams and individuals to not only practice the latest in medical device technology, but objectively measure their performance through our proprietary analytics platform and dashboards.
SPONSORSHIP OPPORTUNITIES
At this time, there are a variety of sponsorship and exhibition opportunities available for companies wishing to increase their visibility and participation in the program, ranging from keynote speaking opportunities through to exhibitor and documentation sponsors. Organizations most suitable for this type of exposure provide services and solutions including:
Training Consultants
eLearning Solutions
Mobile Learning Solutions
Vendor Credentialing Software & Solutions
Virtual Learning Solutions

Contact:
Eric Jahnke | Sr. Marketing Manager | Q1 Productions
312.955.0424 | marketing@q1productions.com