Semi-Annual Medical Device Clinical Training & Education Conference
March 31 – April 1, 2020 | San Diego, CA
May 12-13, 2020 | Charlotte, NC
Download Agenda
Register Now
SPONSORS

Pacific American Life Science Learning Center is a multi-faceted company with two major lines of Business. First, we are a Bio-skills Surgical Training facility with locations in San Diego, Irvine and Los Angeles, CA. Each facility is near airports, major freeways, fine dining and hotels. Didactic space, lab space, general instrumentation, tissue sourcing, xray and catering are all available, so your events can be handled in-house from beginning to end. Second, our company also rents C-arms out all over the county for training within any speciality and technicians skilled at helping your event succeed. We facilitate medical education for you.
BioDigital enables you to drive engagement and retention of essential anatomy, disease, and treatment concepts.
Often referred to as "Google Maps for the Human Body," the BioDigital Human platform is a medically accurate, virtual map of the human body—composed of over 8,000 individually selectable anatomical structures, 600 pathology models, and an API. This fully embeddable, cloud-based software is available in eight languages, on any desktop, mobile device, or in AR/VR for use within any training resources.
We'd love to give you an idea of how we're working with leading pharmaceutical companies and discuss how this technology may be useful in your work.
Founded in 2017 and based in Tampa, Florida, Immertec is an award-winning technology startup that's pushing the limits of what's possible in virtual health. The company is made up of change-makers, developers, and innovators passionate about expanding the possibilities of healthcare. With Immertec's VR platform, surgeons can instantly train on new medical devices, modern surgical procedures and collaborate from anywhere. By changing the way surgeons train and connect, Immertec is promoting a world where all people have access to the highest standard of care regardless of their physical location, economic status, or nationality.
Mayfield Surgical

National Bioskills Laboratories is transforming medical education through technology. The nation's only physician-founded, physician-focused bioskills laboratory network offers full-service event planning in premium facilities where training outcomes are
enhanced by exclusive, proprietary technology.
Founded by board-certified physicians who are experienced peer-to-peer educators, National Bioskills proves that the quality and technical sophistication of training events directly and significantly impact outcomes. Physicians enjoy hands-on training in luxurious, high-tech environments where they can also relax and network. Device companies employ global livestreaming tech to launch and train more quickly and cost effectively with improved learning retention and increased speed to adoption.
SPONSORSHIP OPPORTUNITIES
At this time, there are a variety of sponsorship and exhibition opportunities available for companies wishing to increase their visibility and participation in the program, ranging from keynote speaking opportunities through to exhibitor and documentation sponsors. Organizations most suitable for this type of exposure provide services and solutions including:
Training Consultants
Clinical Training Software
Content Management System Integration
Globalization Process Consulting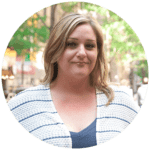 Contact:
Mildred J Nieman
Director, Sponsorship Sales
Q1 Productions
+1 (312) 527-8101
mnieman@q1productions.com